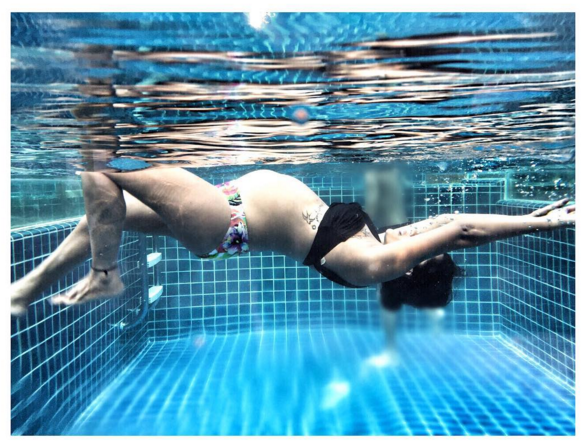 Shveta Salve has been beautifully documenting her pregnancy on social media, and now during the last stages, the mum-to-be is all smiles when she talks about her husband and her baby. In an interview to Spotboye.com, the actress shared some adorable details –
On the joys of pregnancy –
I am feeling big and round. Pregnancy is a wonderful journey that should be cherished and rejoiced.
How her husband Hermit Sethi and her in-laws pamper her –
My husband loves to pamper me. He makes midnight snacks when I feel like eating something. He also applies oil on my belly. My mom, my in-laws and friends are all extremely happy.
And on rocking the bikini and showing off her baby bump –
If I were uncomfortable, I wouldn't have done that. I believe in being comfortable, it doesn't matter to me what I am wearing. Every woman should embrace and celebrate her pregnancy. Motherhood is the most beautiful phase in a woman's life, but a lot of mothers-to-be usually shy away. No one should be inhibited about it.
So cute! Read the entire interview here.