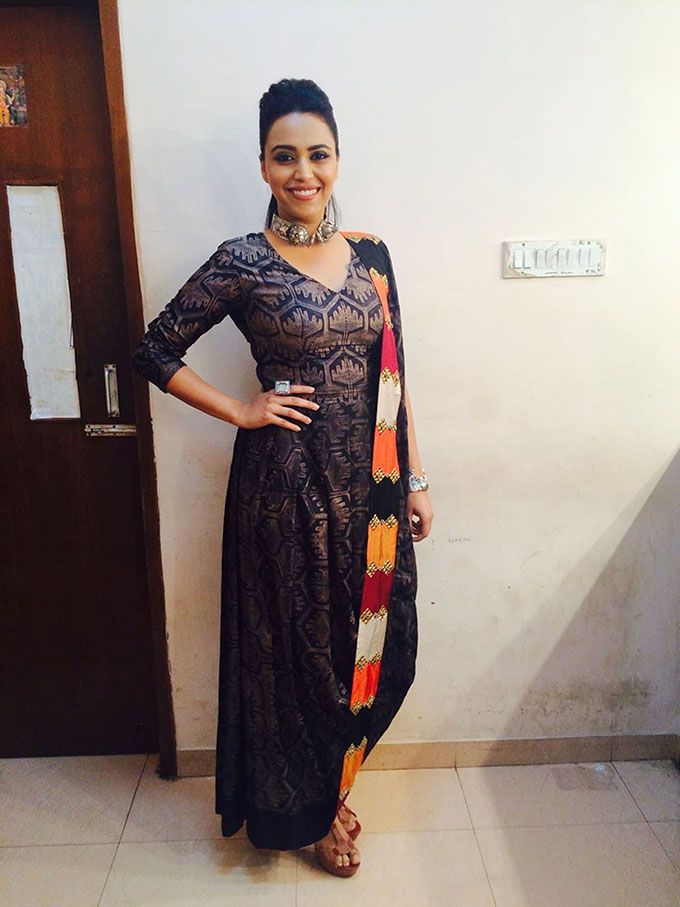 We spotted Swara Bhaskar looking absolutely lovely in a Swati Vijaivargie ensemble. The dark blue and silver block print contrasts with the multi-coloured dhoti-draped patti in the most amazing way and makes the colours pop even more. Stylist Rupa Chourasia paired this outfit with jewellery from Amrapali. Even the choice of tan pee-toe shoes was bang on.
Swara's bouffant ponytail was also perfect to showcase this contemporary yet ethnic outfit.  But none of this is surprising in the least because Swara's pulled off some pretty epic ethnic but contemporary looks in the past too!
Like this colour
And this one
Swara has really got us thinking about switching up to this kinda vibe. What about you?