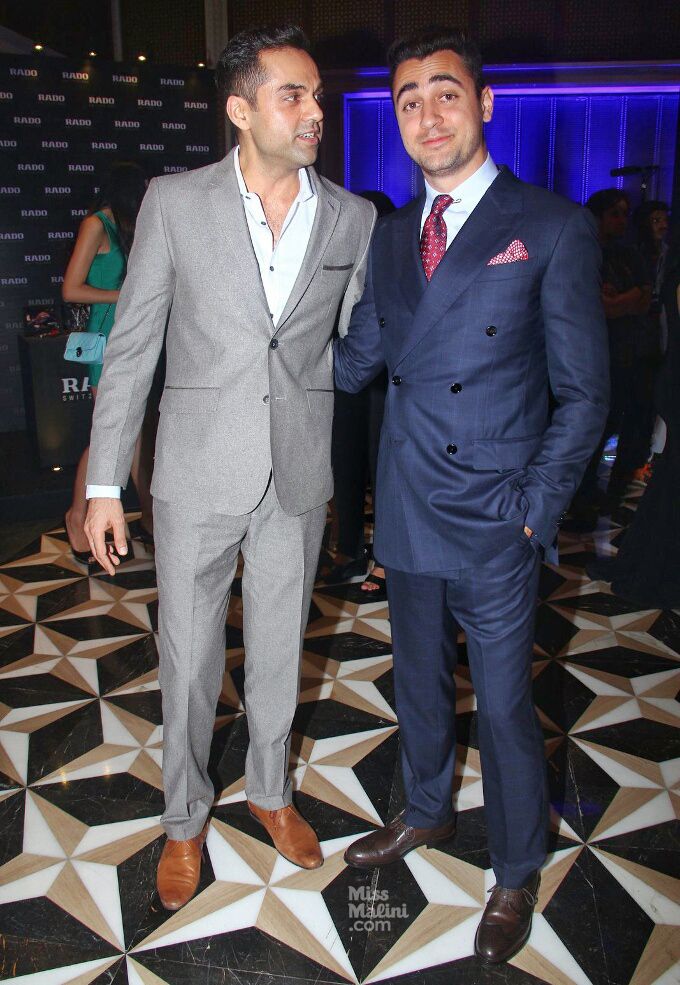 It's that time of the year again, when GQ India rolls out its red carpet to raise a toast to the stylish men in the country! And without further ado, I'm taking you through all the hits, super hits and blockbuster menswear looks from the 2016 #GQBestDressed event. So,  fasten your seat belts…
Hits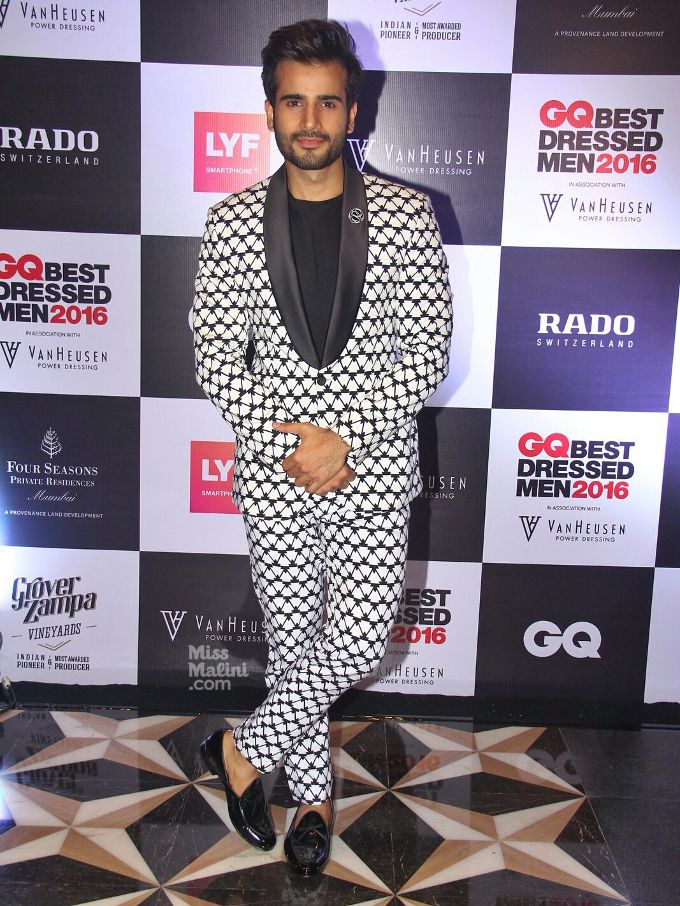 Shruken suits paired with tasselled slippers have become a Karan Tacker signature look by now. But for the GQ Best Dressed night he went one step ahead and threw in some dizzying print. There's no denying Karan looks well fit in the outfit, but the print, patent leather tasselled slippers and the lapel pin all together made too much noise.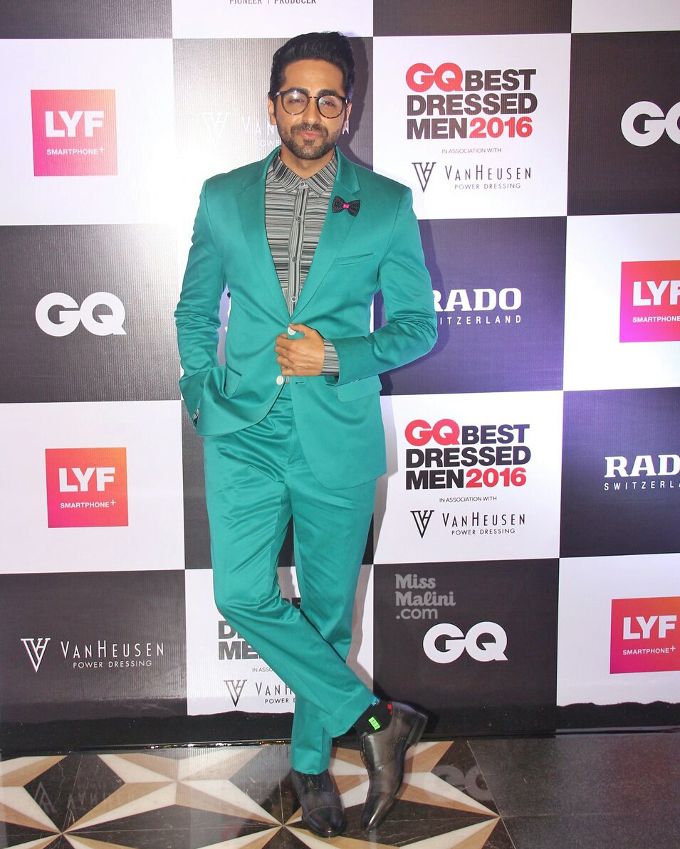 A teal suit paired with a slate graphic shirt… sounds like all kinds of chaotic, right? But trust Ayushmann Khurrana to find order in this madness. Now how did he do that? By keeping the fit of the suit (by Rohit Gandhi + Rahul Khanna) very precise. And I love how the slate shirt anchors the sea of teal. Now I wish he skipped the lapel pin — this look would've been higher up in my ranks.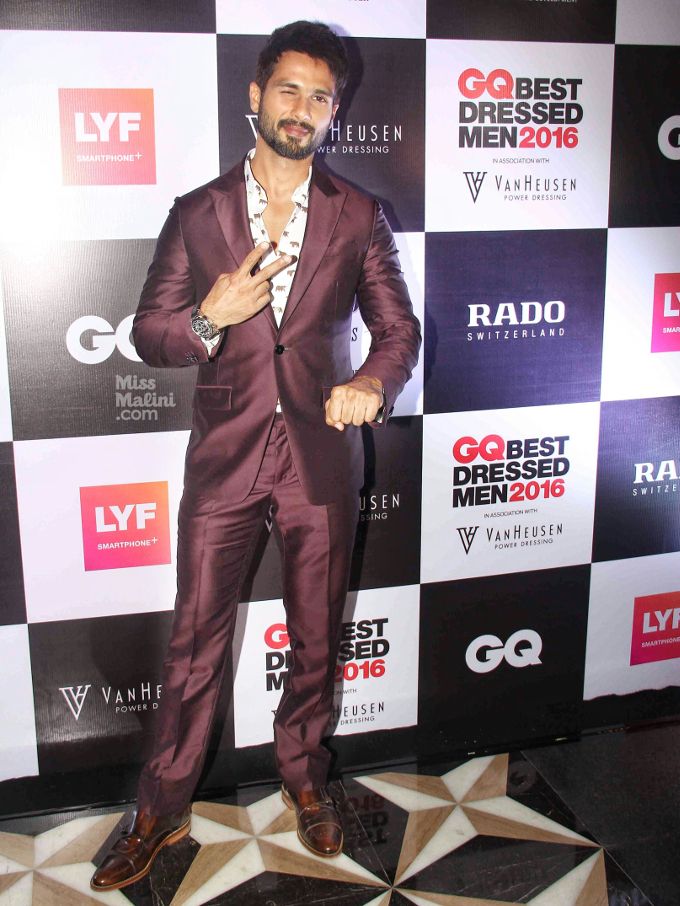 Where Ayushmann erred, Shahid Kapoor passed with flying colours: he too went with a jewel-toned suit and printed shirt but kept any frills off bay, and in so doing, achieved a controlled air of rakishness. Now you may ask why he is not amongst the super hits and blockbusters. Well, it's because of the footwear. A look imbued with as much youthful attitude as this needed a pair of pristine luxe sneakers to finish it off.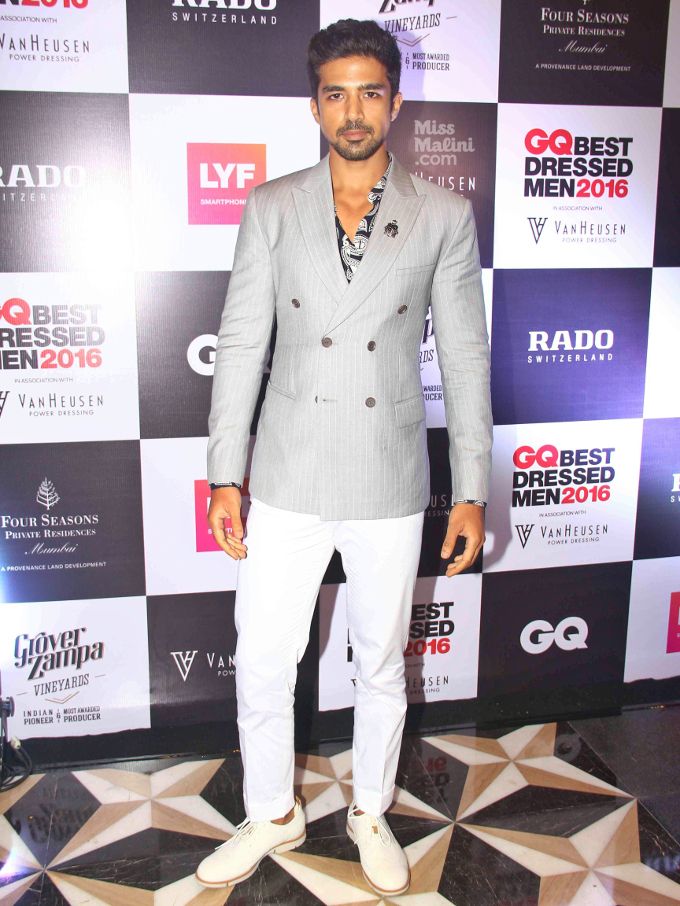 Yet another potentially winning look that was let down by some superfluous accessorising. The paisley-printed Paul Smith shirt lent ample visual interest and depth to the look, so the lapel pin was not really needed here. And a pair of sneakers would have set off Saqib Saleem's youthful looks nicely, just like they have…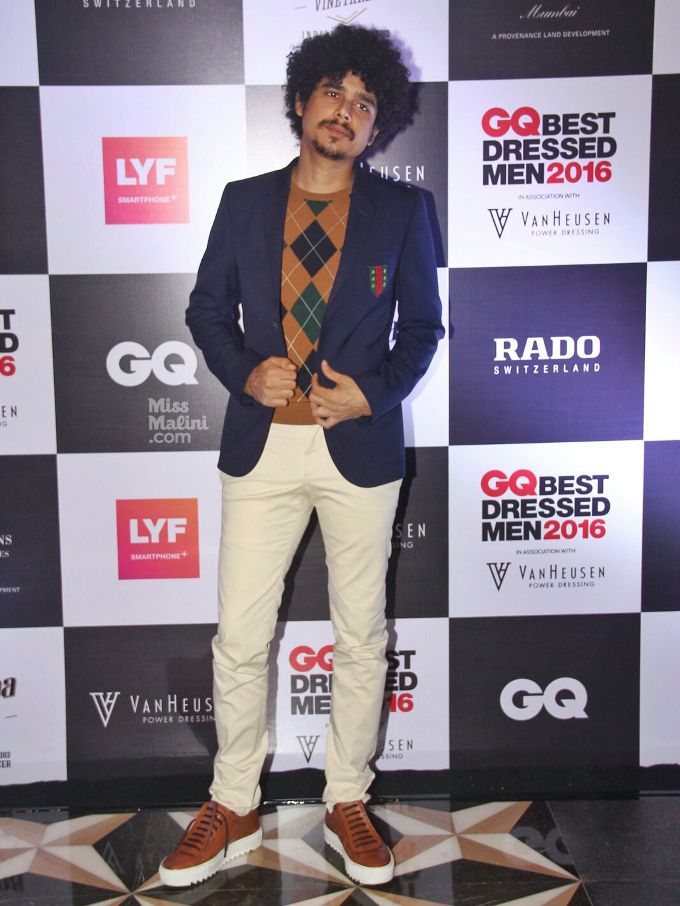 …in case of Imaad Shah here. Effortless yet smart he looked in the Gucci threads and Ferragamo sneakers — what's not to like, aye?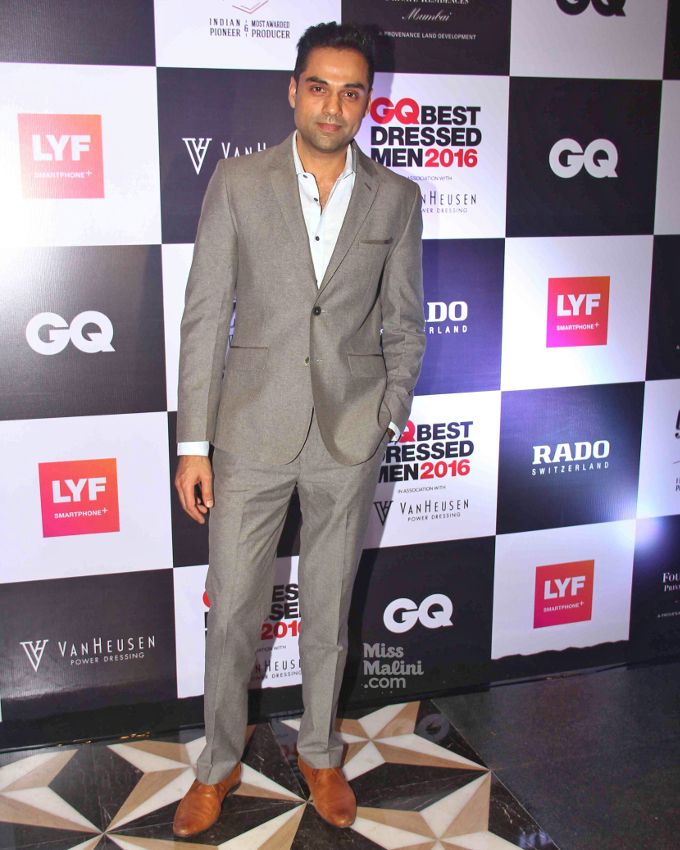 Such a clean, fuss-free look! Just wish Abhay Deal put in a little more thought in his footwear and injected a pop of colour by way of a pocket square OR a lapel pin (but not both!). Here is one instance where the functionality of the lapel pin wouldn't have gone amiss.
Super Hits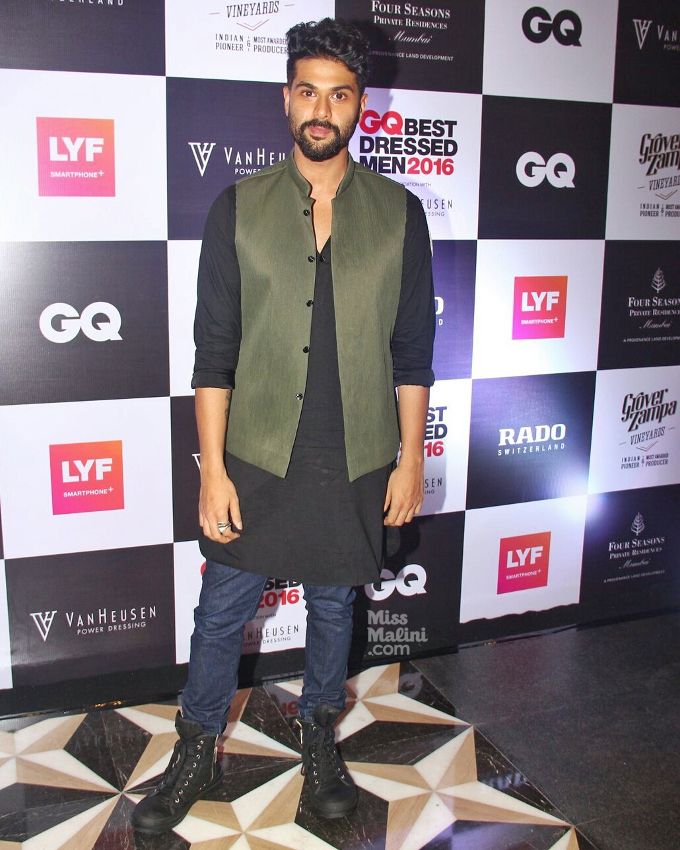 I'm a sucker for Kunal Rawal's thoroughly idiosyncratic style. So, it's a given that this look of his would get a massive thumbs-up from me.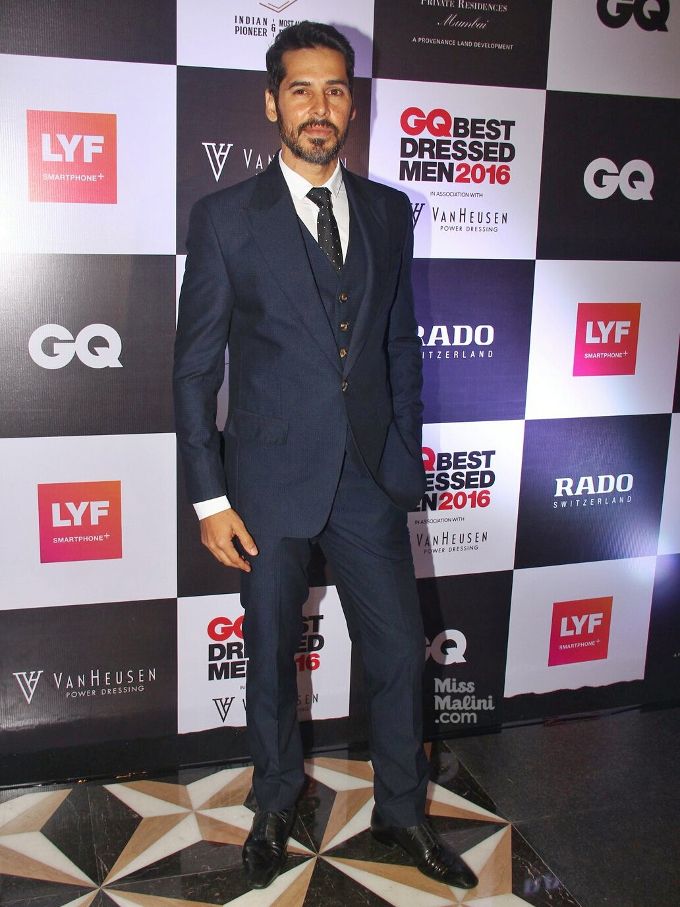 Dina Morea simply wants to concentrate on looking good without ruffling any feathers — and that's an attitude we wholeheartedly approve of here at MM HQs. Ridiculously dapper, this, Sig. Morea. And special mention for the immaculate tailoring.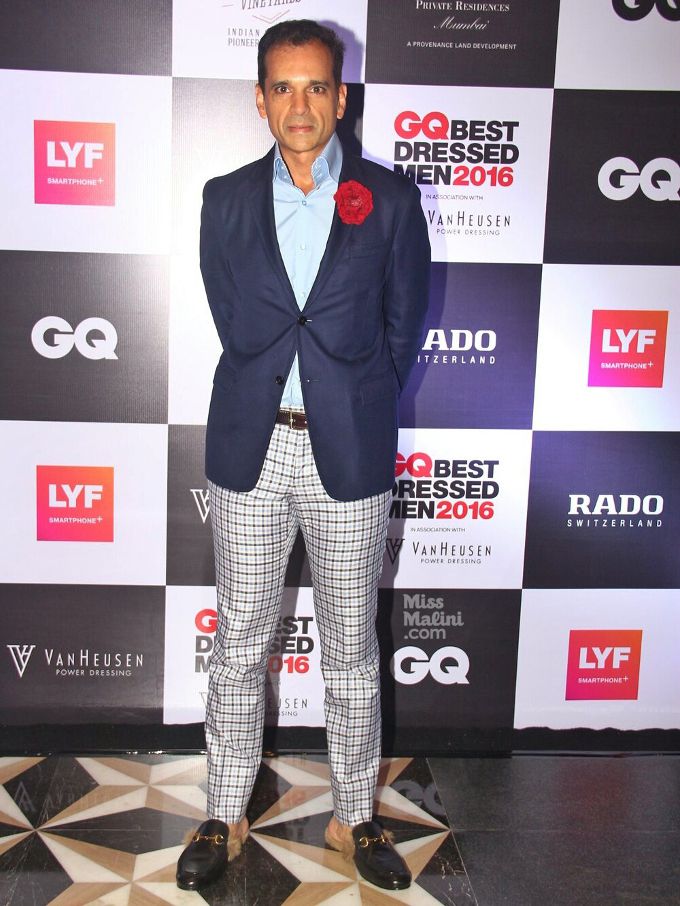 Ever since Alessandro Michele took over the reins at Gucci, I wondered if his colourful, eccentric, vintage-inspired sensibility would float Indian men's boats. I need not wonder anymore, because Chetan Jaikishan just gave me the answer. The striped trousers, the furry slippers and the boutonnière made such a wonderful spectacle — and Messr Jaikishan looks right at home in it. Major love!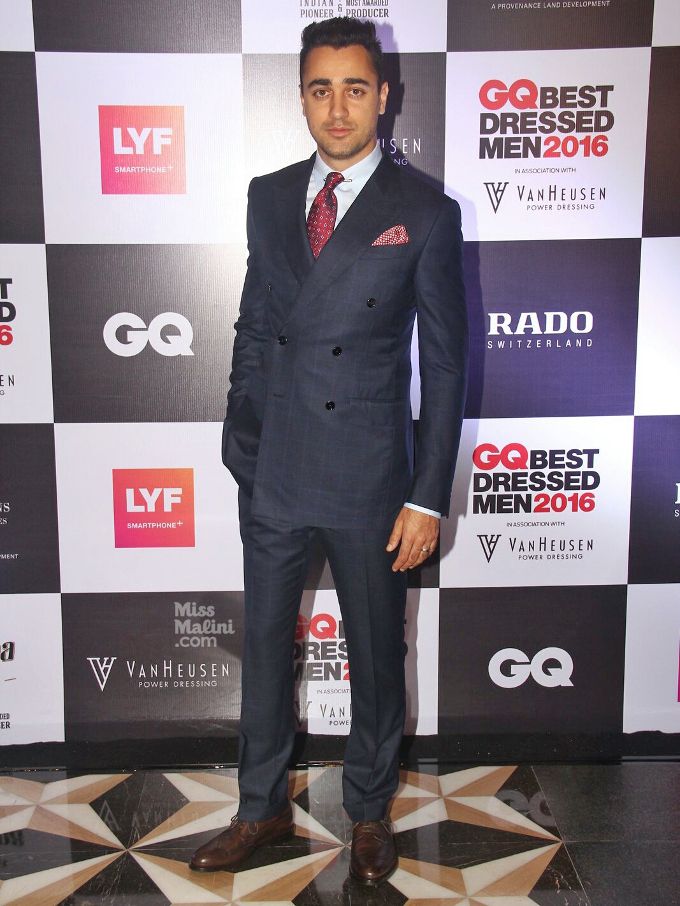 Right, I really, really wanted to LOVE this look, but for some reason it just falls flat on me. Maybe because he employed one-too-many accessories from his sartorial lexicon, or maybe because of the cut of the DB jacket. Make no mistake, this is one impressive look but it didn't knock me sideways, like Imran Khan's formal looks tend to.
Blockbuster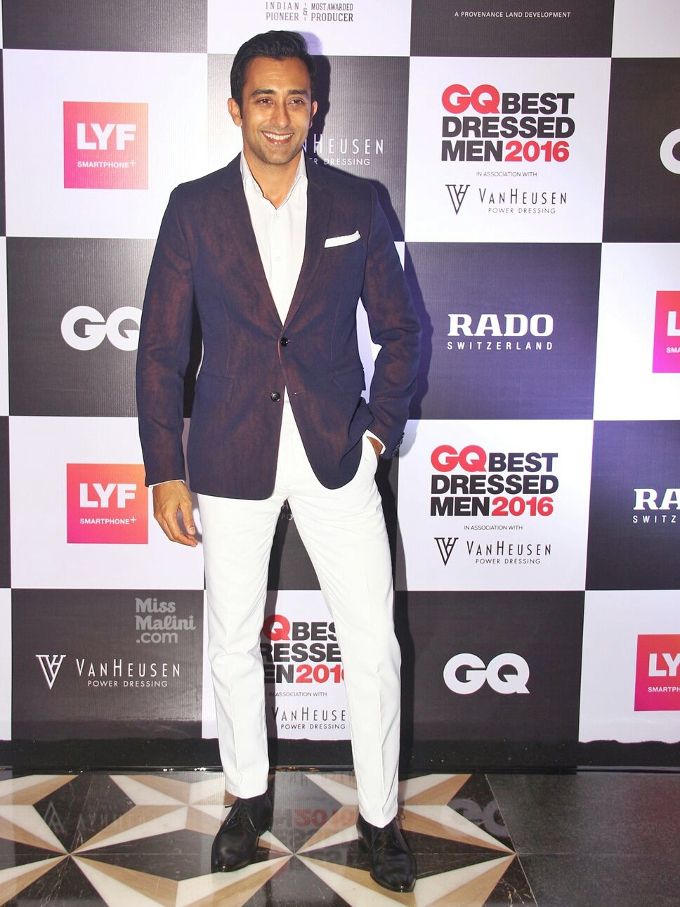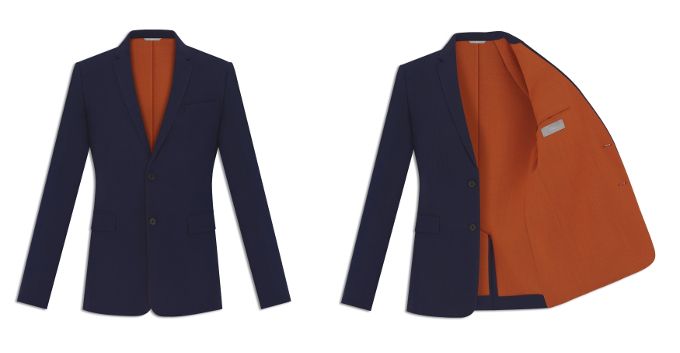 Given the buffet of overcooked looks, this minimalist look of Rahul Khanna felt like a palate cleanser. The navy blue and orange double-sided two-button jacket from Dior Homme's S/S'16 collection provided just the right amount of visual intrigue to this elegantly stark outfit. Hey, it was my favourite and I'm sticking to it — brickbats and all.
SO, which look was your favourite?
Pix: Viral Bhayani for MissMalini.com