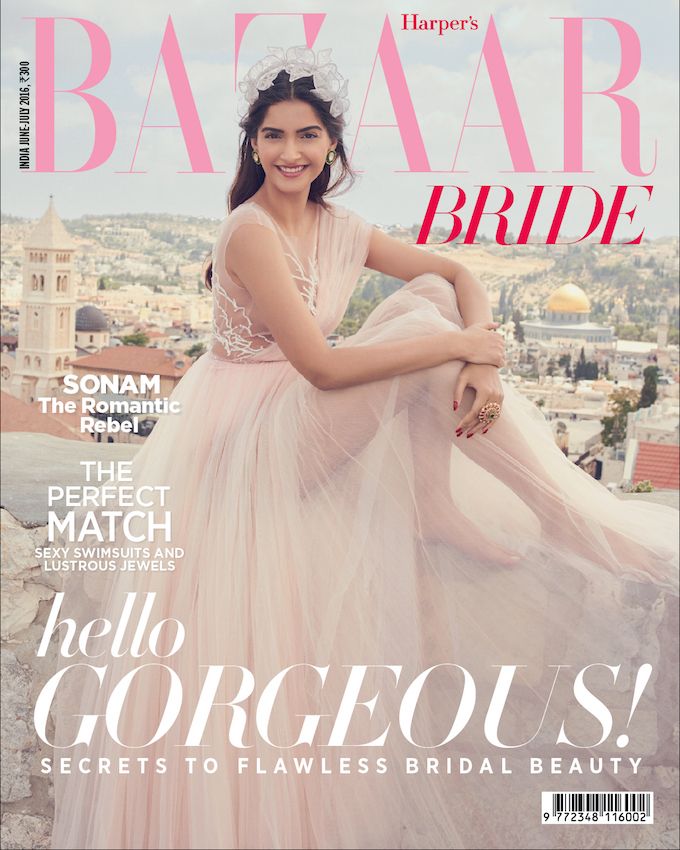 We've always known that Sonam Kapoor is a beauty risk-taker! Whether she's flaunting a trendy bird eye, or a graphic, smoked eye, the actress sure knows how to turn heads. We recently spotted her in the June-July issue of Harper's Bazaar Bride, and whilst she may look ethereal from afar, the lady looks surprisingly fierce up close!
What are we talking about? Sonam's one-of-a-kind, super cool lashes. Rather than using a pair of false lashes to amp up the drama, makeup extraordinaire, Namrata Soni, used paper lashes. Unlike regular lashes, these ones have been intricately cut out to form beautiful designs. For this shoot, Sonam had on a pair of Paperself India's Deer & Butterfly lashes.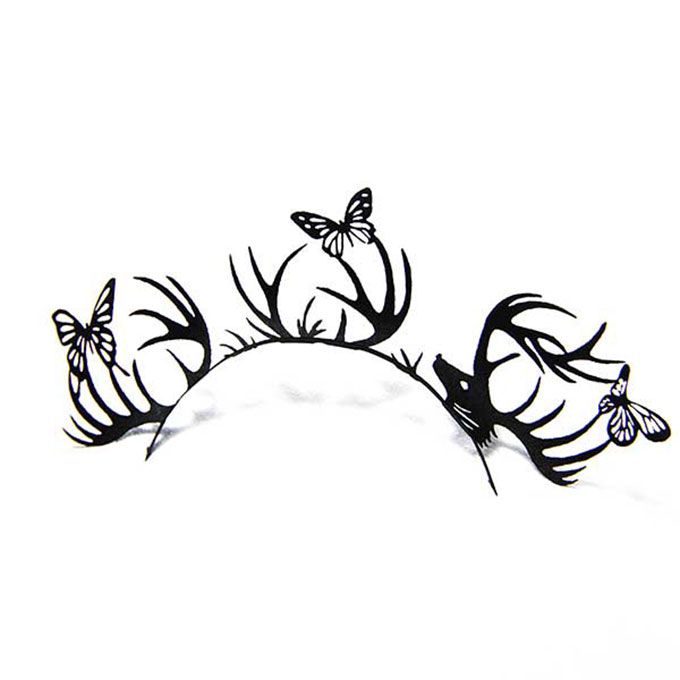 To ensure that all attention was on the actress' fabulous lashes, Namrata kept the rest her face soft and clean. The hints of gold shadow brought out the whimsy of the lash design, whilst the filled in brows gave Sonam's face definition. The finishing touch was given in the form of the actress' muted red pout.
We honestly shouldn't be surprised at the magic that is created when Namrata and Sonam get together, but this look is truly other-worldly. Comment and let us know if you would be willing to try this new trend out!