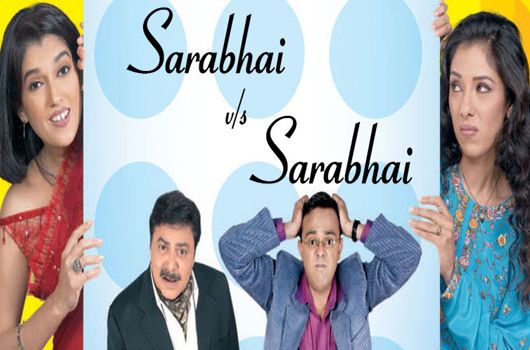 It's happening you guys, it's finally happening! The sequel to the best Indian television show Sarabhai vs Sarabhai is officially underway. After seeing a photo of the entire cast at Satish Shah's house and after Sumeet Raghavan posted a video of them singing the show's title track, the fans of the show got hype. Confirming this glorious news to Mumbai Mirror, JD Majethia said this –
We have received so much support from fans online some of whom have even volunteered to finance the show if it returns. During the discussion we agreed that none of us wanted a never-ending TV series but a shorter term online was a good idea. Once I return from my vacation, I will finalise the script and we will move on from there.
AAAAAAAAAAAAAAAAAAAAAAAAAAAAAA!http://legen-waitforit-married.tumblr.com/post/68462910035/sahil-dadroshesh-is-telling-us-some-good-news
Satish Shah, who played the incredible Indravadhan Sarabhai was excited as well and he confirmed that all of them would go ahead with whatever JD and writer Aatish Kapadia have planned! *Khushi ke aasoon*. On top of that, Satish also revealed how Naseeruddin Shah would love to appear on the show, THAT'S HOW GOOD THE SERIES IS.
Naseer (Naseeruddin Shah) doesn't usually attend parties but he was also celebrating with us till 4am and said he'd love to come on the show as a guest. The only reason we are being so careful is because we don't want to do anything rash. Sarabhai is not about individual characters, we are an iconic family.
Naseer's wife, Ratna Pathak Shah, who played the person I want to be – Maya Sarabhai also had some nice things to say –
I would love to play Maya, but being an iconic show the quality has to be better than the earlier series.http://legen-waitforit-married.tumblr.com/post/25475042672/maya-stop-irritating-and-do-some-work-go-and-get
If this won't make your day, I don't know what will.