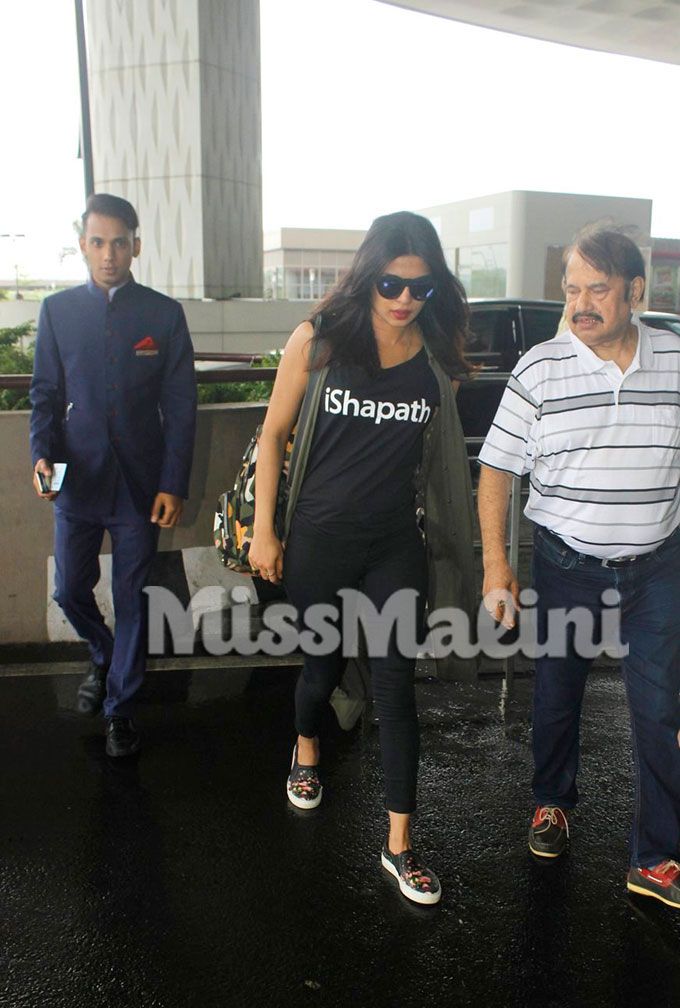 It seems like all Priyanka Chopra does lately is get on and off flights. We spotted her at the airport again today wearing the coolest outfit ever. Anyone who has spent any time in Mumbai, has even one Maharashtrian friend or knows 5 words of the language will definitely have a good laugh after reading her slogan tee. She sported black on black and accessorised with a sleeveless jacket, camo backpack, cool blue sunnies and floral slip-ons.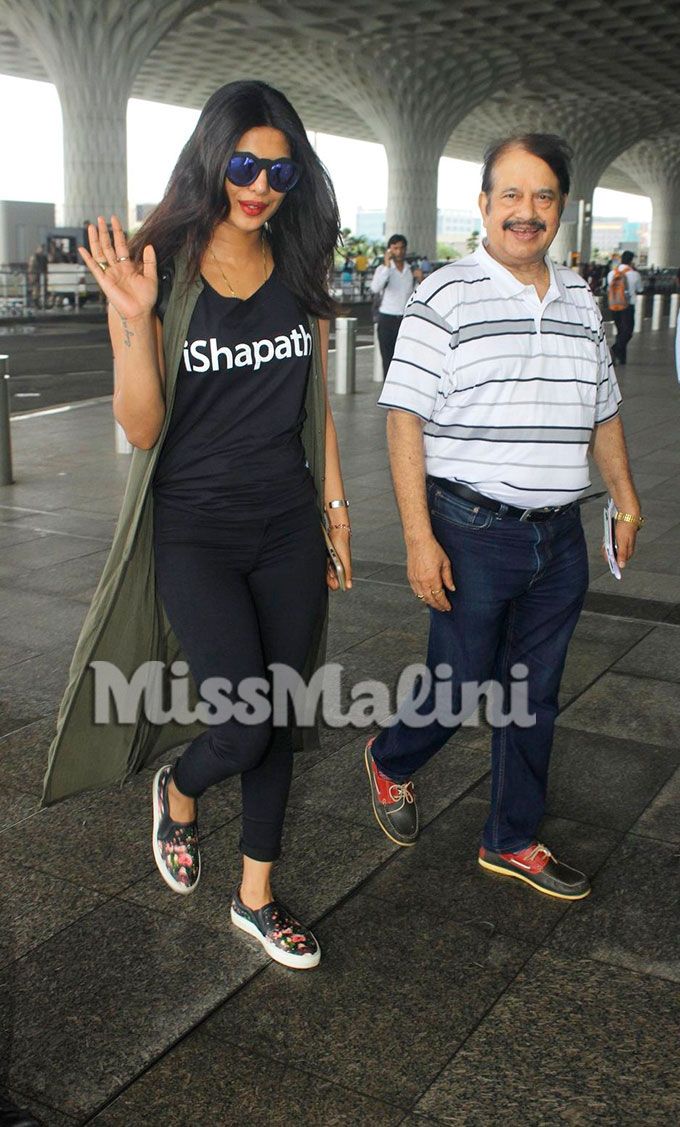 Stylist Ami Patel picked this hilarious t-shirt from Yes Yes Why Not that says iShapath (Aai Shapath) which is a colloquial way of saying "I promise." It literally translates to "Mother Promise", which is another Indianism we use to say we're not lying. But by the looks of it and I guess in keeping with the times, we're not swearing on our mothers anymore and have now moved to swearing on our iPhones. I am laughing out loud while writing this post because as far as slogan tees go, PC has knocked it out of the park with this one, while proving that she is an honorary #MarathiManoos!
What do you think about this look on Priyanka?