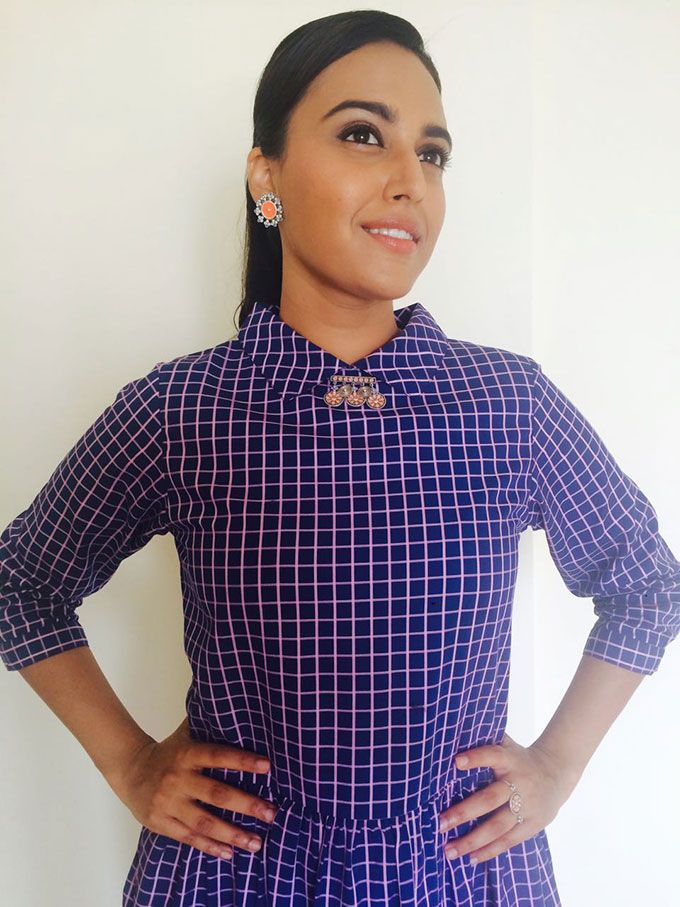 You've got to check out the checks on Swara Bhaskar's dress! Stylist Rupa Chourasia picked out this number from Maya Ne Banaya and like most looks that Swara has sported in the past, this too, was a fabulous one! A cute broach on the collar, a pair of matching earrings and a ring were all the Amrapali pieces she needed to enhance her look. The over-sized nerd glasses from Roberto Cavalli added a cool, geek-chic element to the look. A pair of strappy heels from Steve Maddens were the perfect pick for her attire.
Swara's makeup was done to perfection by Bhaskar Chaurasia, who gave her well defined kohl eyes, nude lips and a dewy sheen on the face. Sasmita Dash styled her hair in a side-parted ponytail and let's just say her hair and makeup kept up with her too-cool-for-school outfit!
What did you guys think of Swara's look? Yay or nay? Tell us in the comments below!