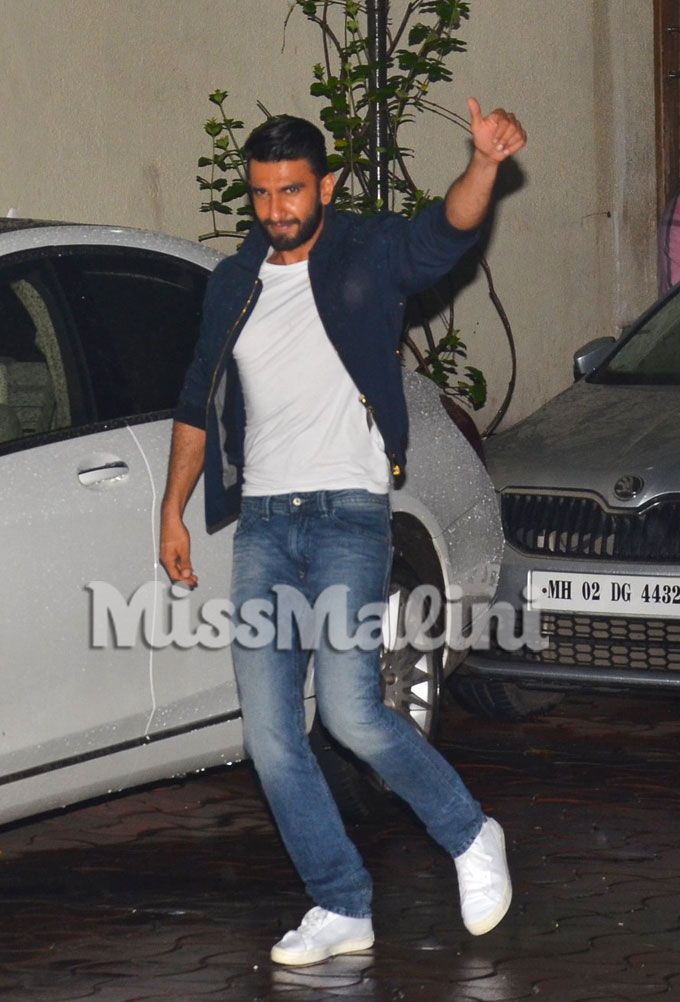 We've rarely spotted Ranveer Singh sport conventional clothing. His personal style has always been a reflection of himself – offbeat and quirky. His high energy/fun vibe has always allowed him to carry of the most out there outfits with ease. Now, while some love his personal style, he often gets a lot of flack for his quirky sense of dressing. And for those who criticise his eccentric style, this one is for you guys!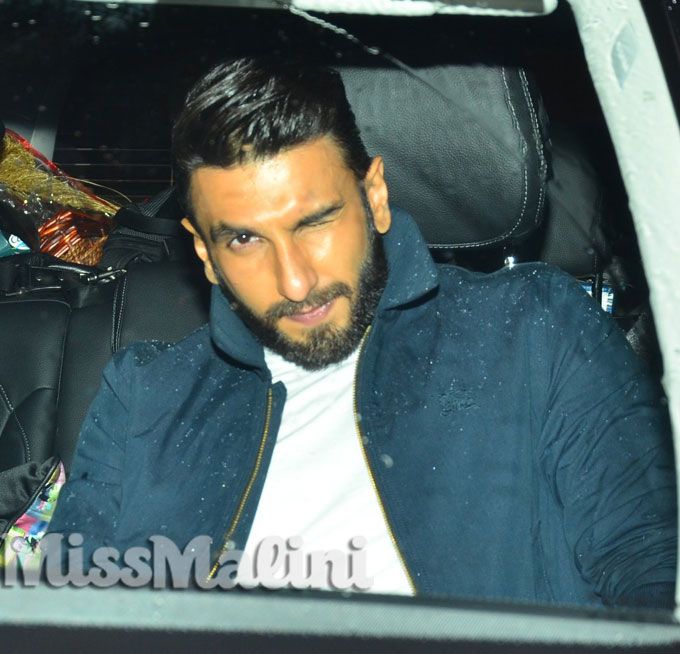 For the special screening of the movie Dishoom, we spotted Ranveer in the most mainstream outfit of all time. He wore classic blue jeans paired with a white t-shirt, white sneakers and layered it with a waterproof jacket from Burberry. With his hair perfectly gelled and the groomed beard he looked every bit the stud that he is.
I personally have always loved the unique sensibility with which he picks his clothes, but there's no denying that he looks absolutely drool-worthy sporting this look too. Tell me what you guys think of this one by commenting below.