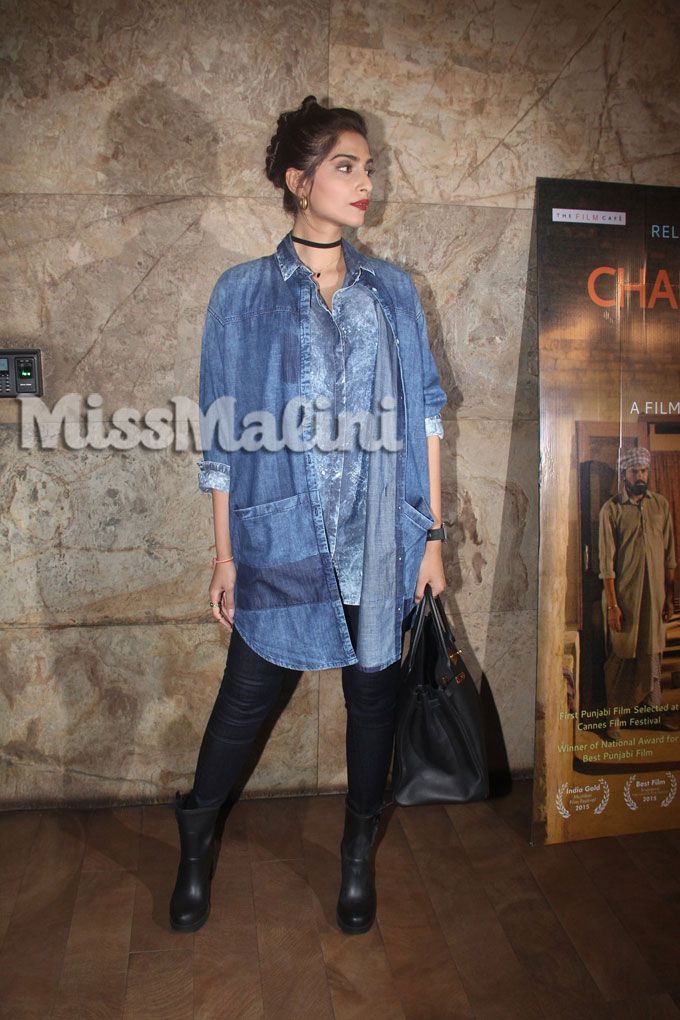 Sonam Kapoor was recently snapped at the private screening of Chauthi Koot being her stylish self. Wearing denim on denim, she not only sported the same textures in one look, but layered the same silhouette over one  another. Even though both shirts were denim, the inner shirt seemed to be treated with an acid wash while the oversized shirt from Bhane had the classic denim texture. She paired this look with skinny jeans of an extremely dark shade of blue.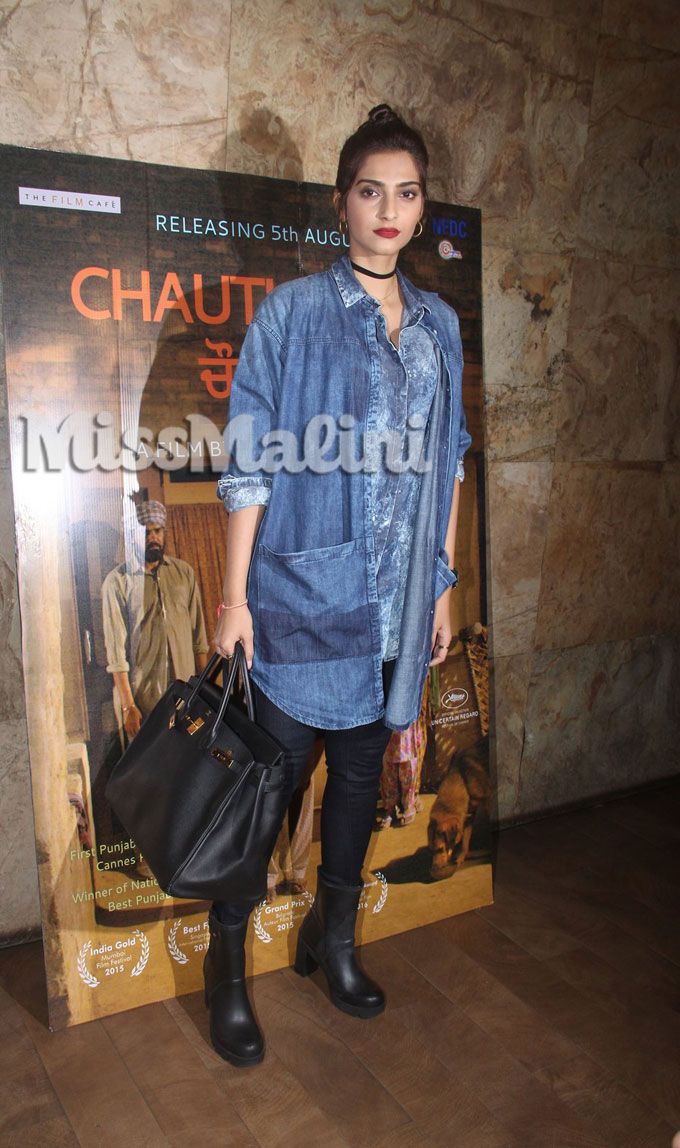 A black choker, Hunter Boots, and a black Hermès Birkin, helped create a further impact when coupled with this denim on denim look. We also spotted some gold accents through the use of tiny hoops and a very dainty necklace, through.
With her hair tied in a really cool top knot, she added a pop of colour through her red lips. All in all, Shehla Khan did a super job styling Sonam in this retro '80s look.