What's cooler than watching a superhero on screen? Chatting with him! The A Flying Jatt bot is the coolest thing on the Internet right now. Created by SuperFan.Ai, this is the first ever movie bot! The point is to portray the superhero as someone who keeps up with trends and is always available for the fans and audiences.
I tried a fun chat with the quirky superhero and I think Siri's got competition!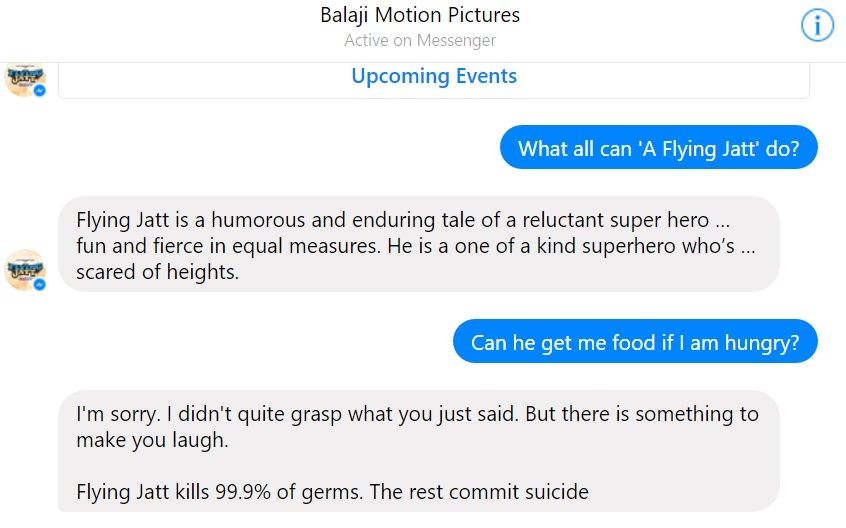 By the looks of it, A Flying Jatt is going to fly high!