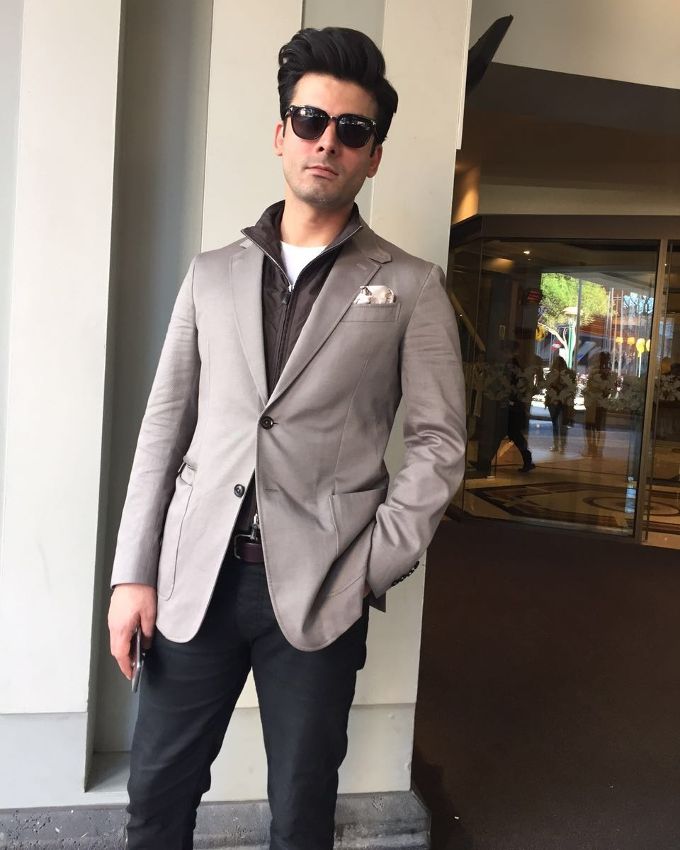 Fawad Khan, we missed you. It's been what weeks, since we last bowed down to your sartorial greatness. And now that we have the opportunity to do so again, there's a warm and fuzzy feeling inside our stomachs.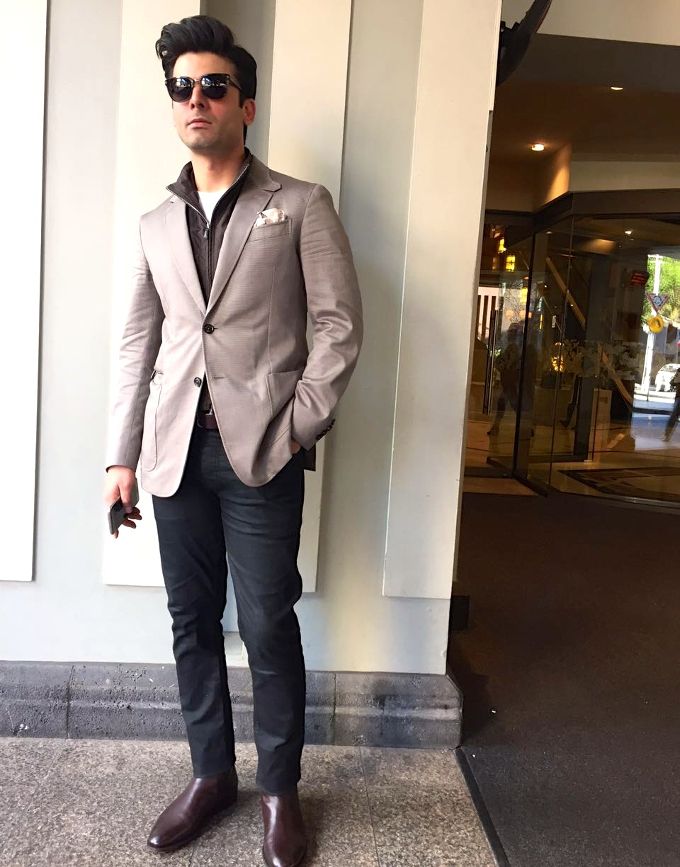 His latest turn at dazzling us came at the the 2016 Indian Film Festival of Melbourne. It's quite chilly Down Under right now, so trust him to dish us a masterclass on layering without looking like a Michelin Man. Sweatshirt and blazer sounds like a dubious combo, right? One is rooted in the smart casual dress code, while the other is as casual as it gets. But Fawad threw them on together and like a jefe, came up trumps.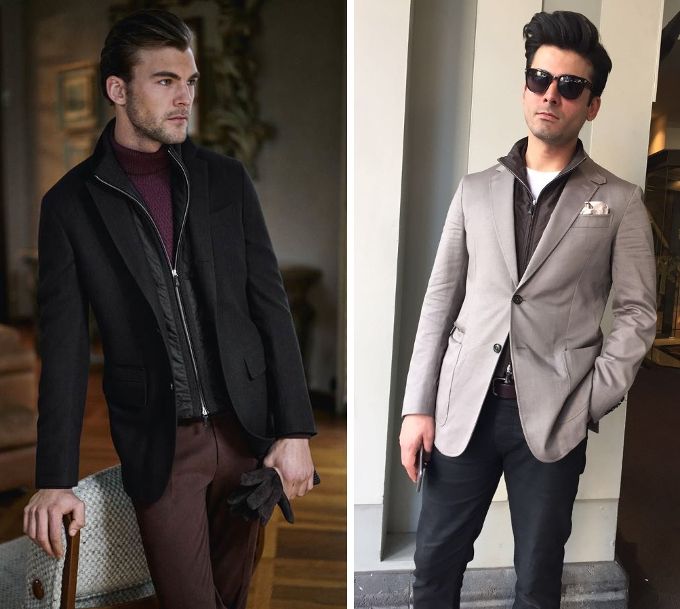 While Fawad's jacket (from Ermenegildo Zegna's Made-to-Measure Casual Luxury line) came with the detachable quilted vest (how handy!), us mere mortals can still achieve this result with high-street sweatshirts and blazer. The trick is in keeping the fit of both the pieces as snug you can without feeling constricted.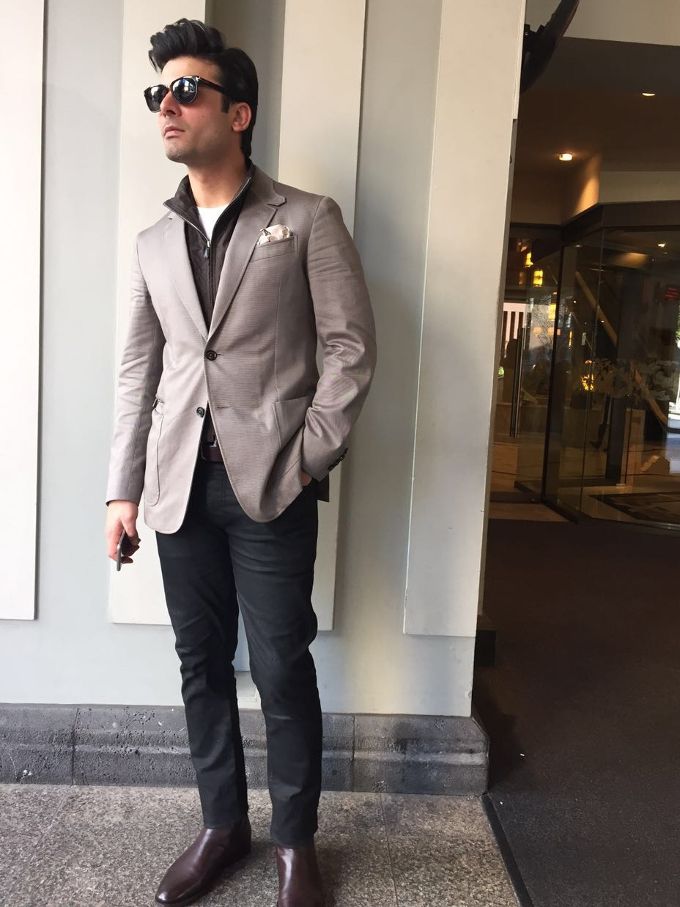 I also love the colour scheme of the outfit: all muted and earthy and without any forced pop of colour. Yep, this looks gets a 10 on 10.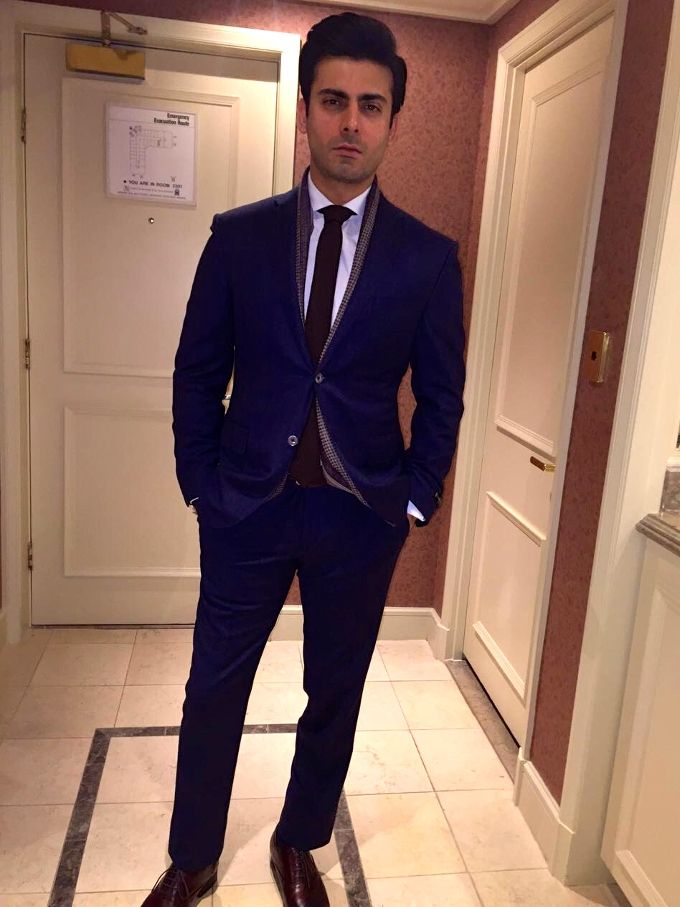 For the opening ceremony later in the day, he stepped out in a royal blue Corneliani suit — that fit him like a glove! — which was teamed with a burgundy slim tie (from Selected Homme), fitted white shirt (from Corneliani), brown Oxfords (from Dune) and a printed dress scarf (from Shingora). I simply looooooved the addition of the dress scarf — 'twas a next level menswear move, and one that straightaway took the outfit to the height of nocturnal elegance. What a swell look!
Furthermore, what struck me most from both the looks was how considered his wardrobe was for the event: the looks were in keeping with the occasion and the weather and not at all attention-seeking. Now I can't wait to see what he brings out next!
PS. He was styled by Abhilasha Devnani.
PPS. Check out Imran Khan's looks from last year's IFFM.