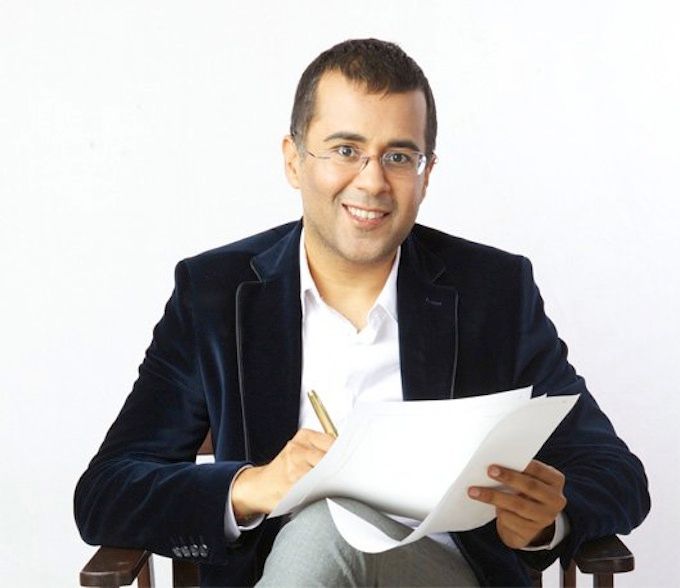 After writing and judging dance shows, Chetan Bhagat is back again – this time with some dance moves. The writer, who just completed his new book, One Indian Girl, is currently busy with the Half Girlfriend shoot. The film, which is based on Bhagat's book of the same name, is slated to hit the screens in May 2017 and will feature Arjun Kapoor and Shraddha Kapoor play the lead roles.
Jacqueline Fernandez took to Instagram to share this video of Arjun, Shraddha, Chetan, make-up artist Shaan Muttathil and the rest of the Half Girlfriend crew. The actress sweetly captioned it "I was waiting for this one."
Watch the video:
And he's the same guy who was chosen to judge Nach Baliye!