Shilpa Shetty Kundra is one stylish woman with her ever-awesome outfits! She's always one to keep things chic and interesting with her looks. This time around we spotted her in an outfit picked out by stylist Sanjana Batra that looked so elegant on this beauty. The Riddhi Mehra designed outfit had an ox-blood sheer blouse with a pair of high-waisted pallazo pants with gold detailing in places. Sanjana picked out the bracelets from Prerto and a pair of statement earrings from Valliyan.
Her gorgeous face sported a pretty shade of pink on the lips and her eyes were done in soft kohl. Her hair were styled in graceful curls which complemented the entire affair beautifully.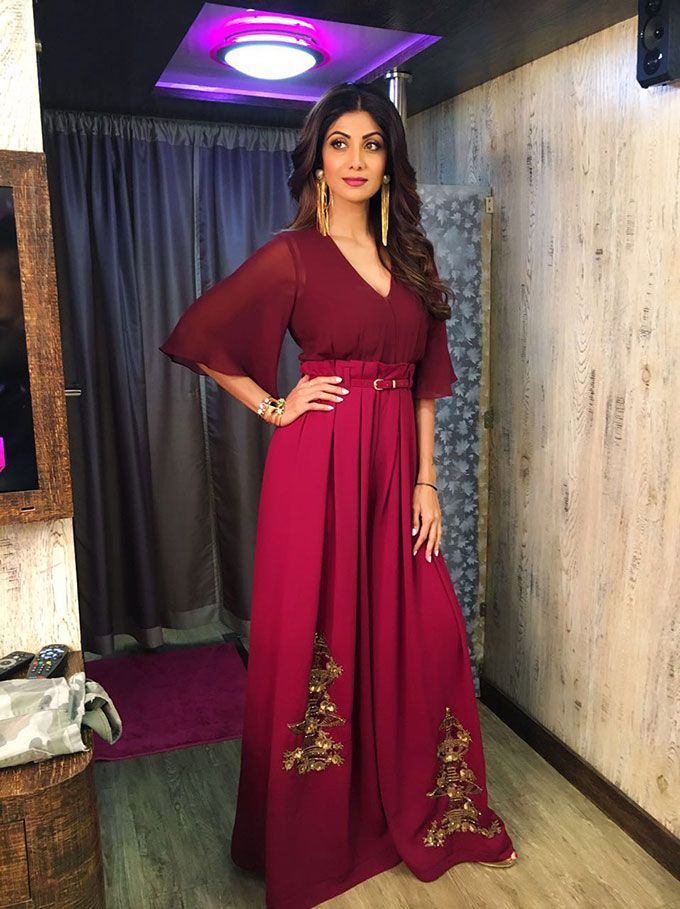 Shilpa Shetty Kundra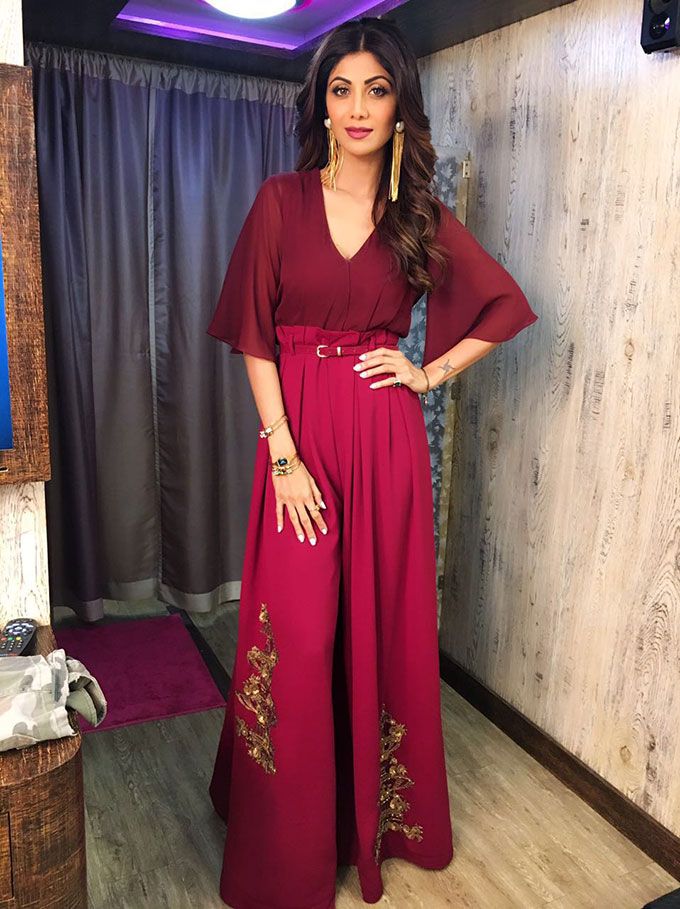 Shilpa Shetty Kundra
Isn't it gorgeous? Tell us how much you like this look in the comments below.