Personally, I love black cause it's that one colour in a woman's wardrobe that can do wonders! I'm sure every woman out there will agree with me on this… It's a no-fail, trustworthy colour that is always there when you need it the most. Doesn't matter where you're going and how much time you have on your hands it's a colour that will always have your back. We recently stumbled upon Madhuri Dixit Nene's Instagram post where she's donning a beautiful black sari looking like an absolute stunner. She styled this sheer sari with a sleeveless blouse. With her hair puffed up in a half ponytail, she finished her look with kohl eyes and dangling earring. Doesn't matter how old you are, tall, short petite or healthy there will always be a black out there calling out your name.
Here are a few more times she's looked smashing in black: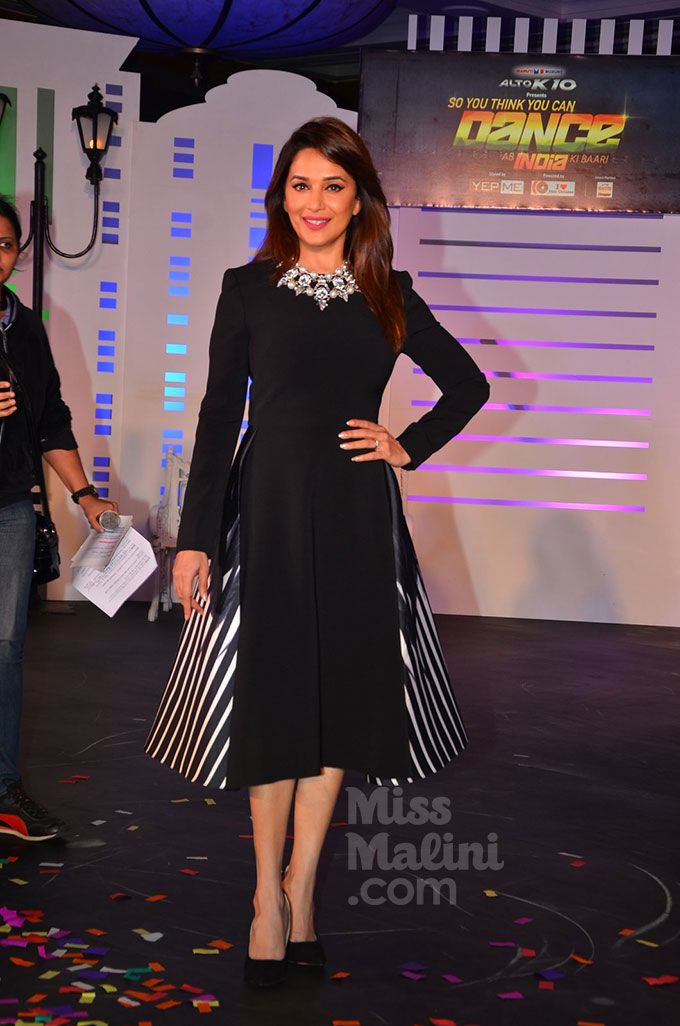 Madhuri Dixit Nene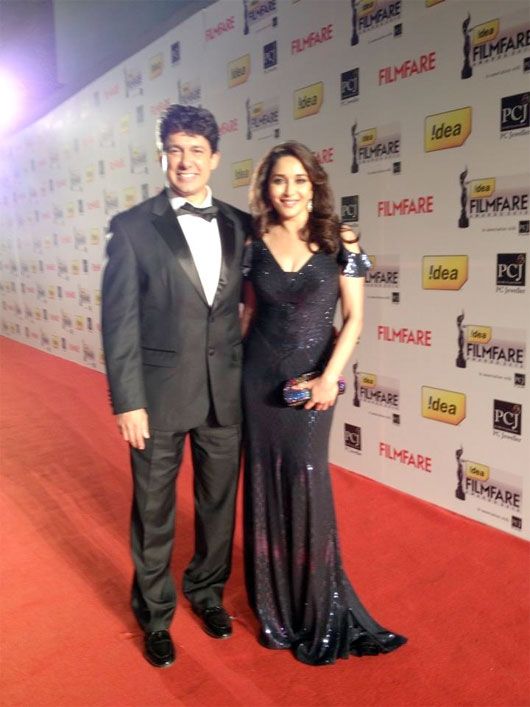 Dr Nene and Madhuri Dixit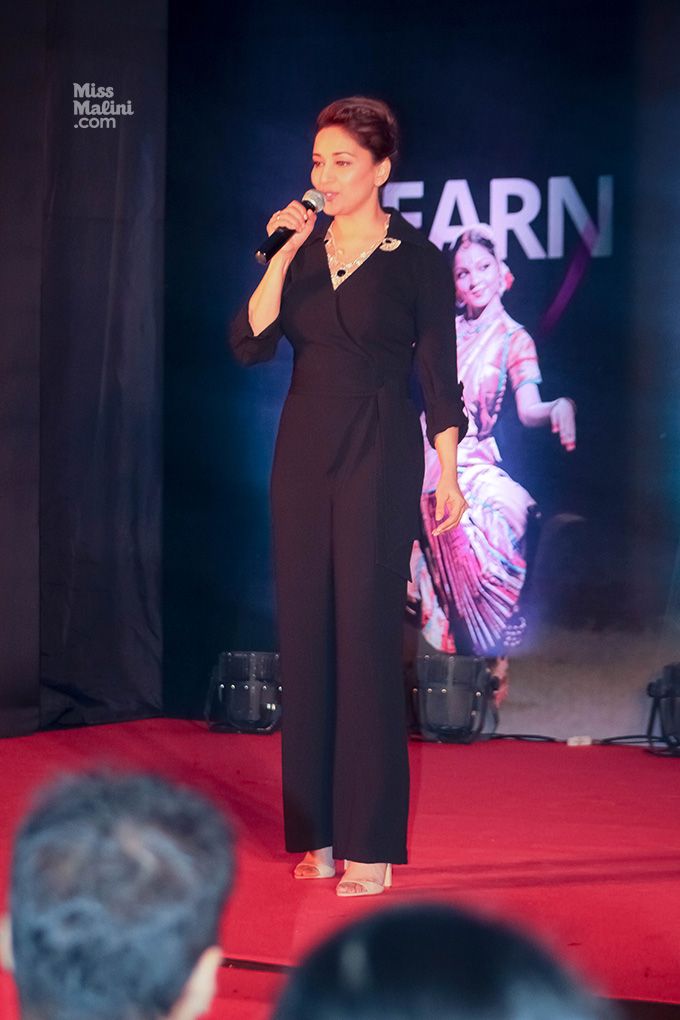 Madhuri Dixit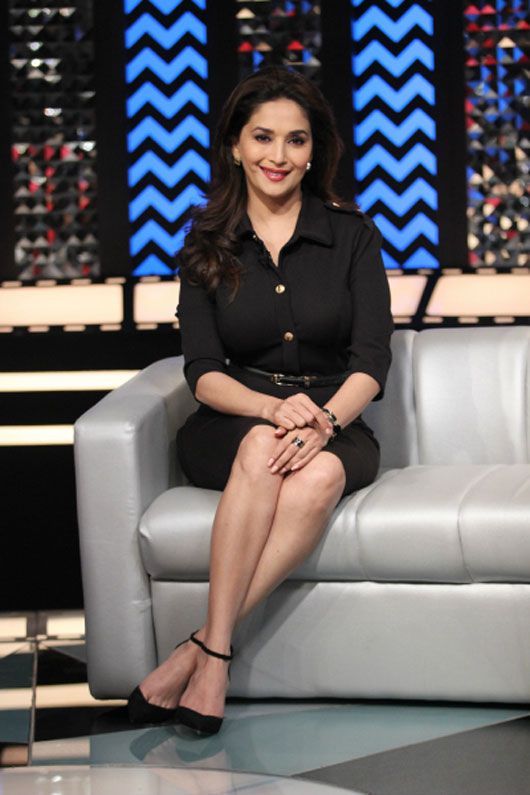 Madhuri Dixit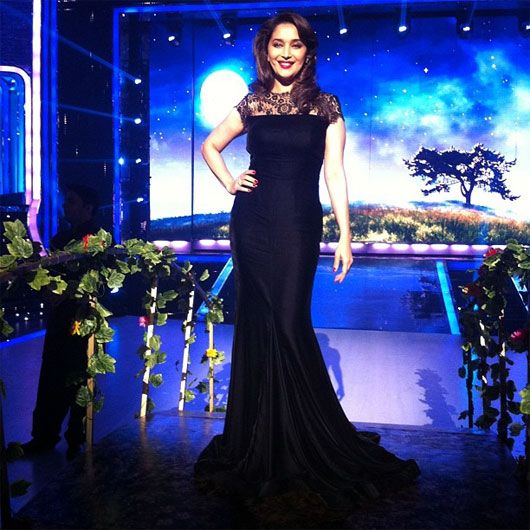 Madhuri Dixit
Madhuri Dixit walking for PC Jewellers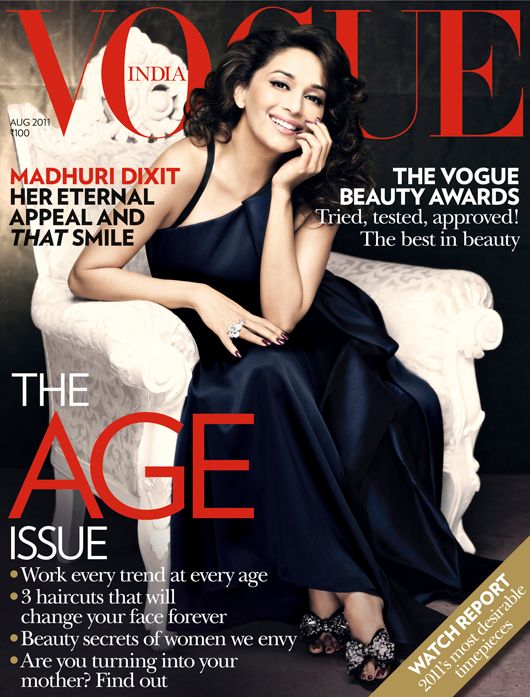 Madhuri Dixit on the cover of Vogue
Madhuri Dixit
It doesn't matter if she's walking the red carpet or on the cover of a magazine, black always makes her look amazing. Share your approval on this by commenting below.