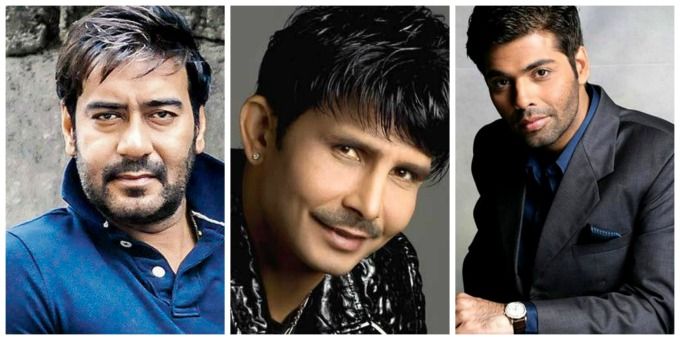 Everyone knows how KRK is and how he's amassed a million followers on Twitter (okay we don't know how that happened). The guy often tweets about movies and how good or bad they are, what the cost of production is, if it'll make any money or not.
I don't know who takes him seriously as a trade analyst but his tweets often rub people the wrong way, especially actresses, to whom he regularly tweets obscene things. Since the past few days though, KRK has been dissing Ajay Devgn's Shivaay and praising Karan Johar's Ae Dil Hai Mushkil on social media. This is the same guy who had said he'll get a sex change operation and marry Karan if BJP is voted into power. That hasn't happened yet, thankfully.
You get the gist? Most people ignored it because that's what they do, but last night, Ajay Devgn dropped this bomb on the Internet –
In the video, you can hear Kumar Mangat Pathak, producer and Ajay Devgn's business associate talking to KRK who eventually reveals that Karan Johar paid him Rs 25 lacs to praise Ae Dil Hai Mushkil and diss Shivaay.
KRK responded with a lot of tweets –
Karan Johar has not responded to any of these allegations as of now.