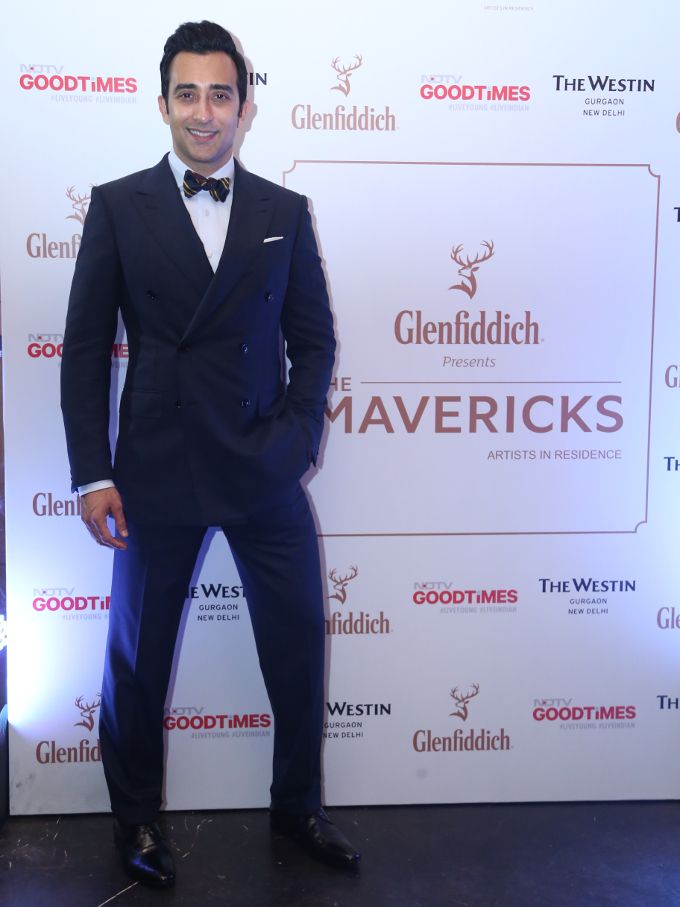 In what can be termed a sight as rare as prudence in a Donald Trump speech, Rahul Khanna offered himself up for global consumption last week by stepping out for the launch of his new TV show, The Mavericks, on NDTV Good Times. And bugger me, was he in some fine form…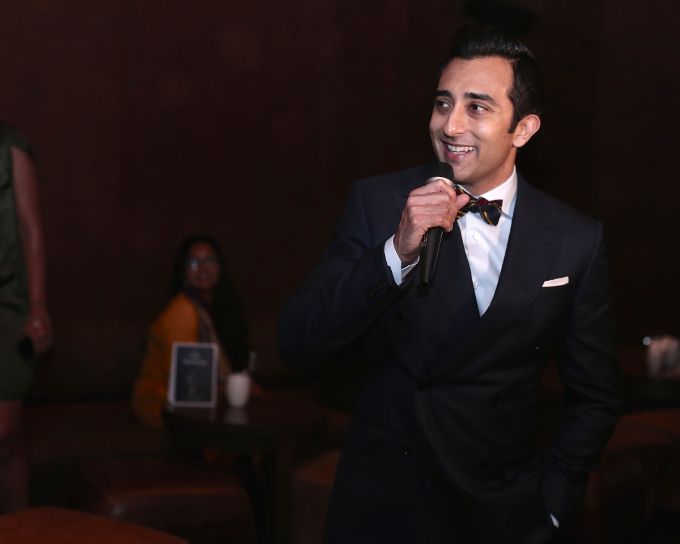 Clad in a navy windowpane DB suit from Ermenegildo Zegna's Autumn/Winter'16 'Sartoria' collection, white shirt, a repp bow-tie (from Brooks Brothers), black lace-ups (from Trèsmode) and a Presidential-fold crisp white pocket square, he looked like he stepped straight out of a James Bond film set. [Barbara Broccoli, are you lizzening? We've found Daniel Craig's replacement for you ;-)]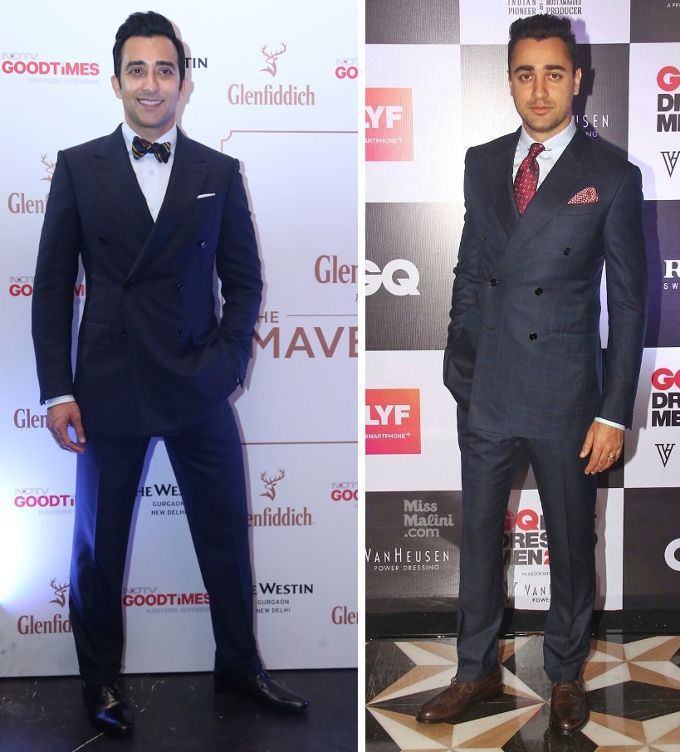 Imran Khan sported this same suit (okay, okay, the fabric was a touch different) at the GQ Best Dressed party earlier this year and I found the styling to be too cluttered for my liking. But Messr Khanna here got it spot-on.
I particularly loved the choice of bow-tie: it gave the look a slightly retro, prom night feel and set off his youthful looks nicely. And oh, special mention for the fit of the suit —  it was untouchable. Guys, please take note of the length of the jacket sleeves: that's the amount of shirt cuff they should be flashing.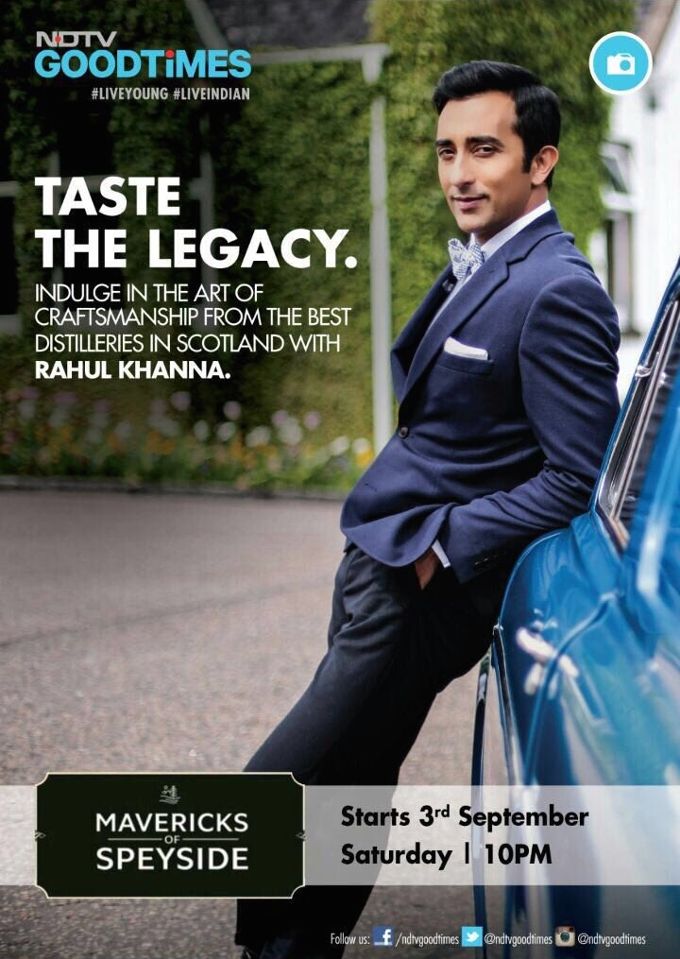 Since we are on the topic of Mr Khanna, I must tell you about his TV show that premiered on NDTV Good Times on September 3 at 10pm. It's a three-part series that will see him travel to Scotland and explore all things whisky.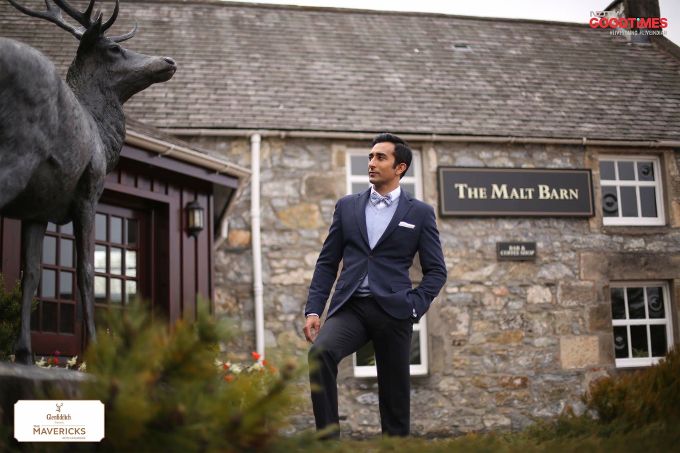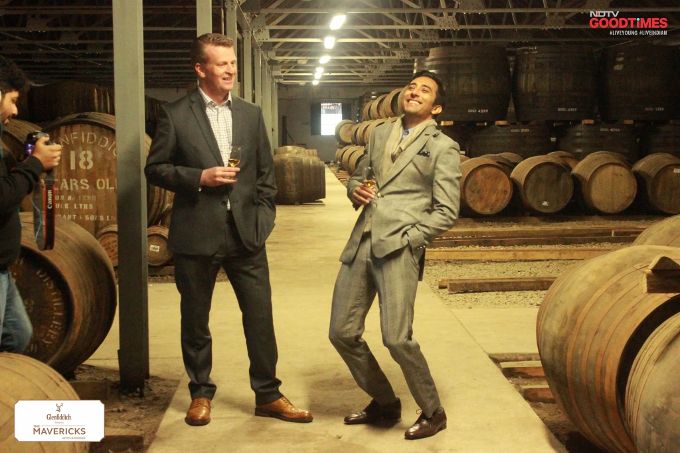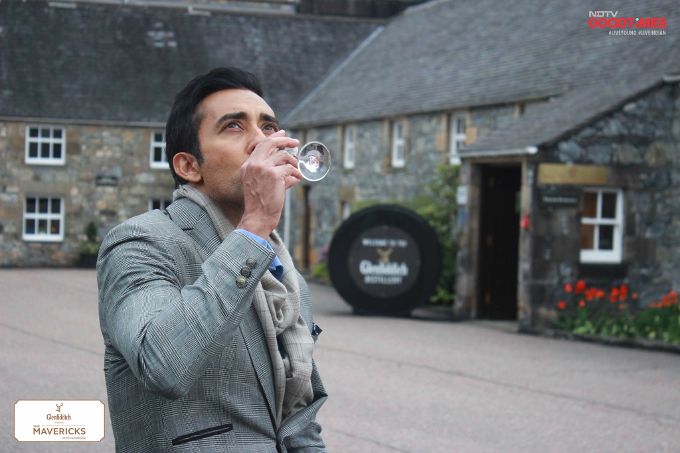 The show promises much enlightenment on whisky, great scenery and Mr Khanna — so do tune in at 10pm on Saturday 🙂
PS. You can watch the first episode here — you're welcome 😉
PPS. You can check out all the outfits he sported in the show here.
Pix: NDTV Good Times