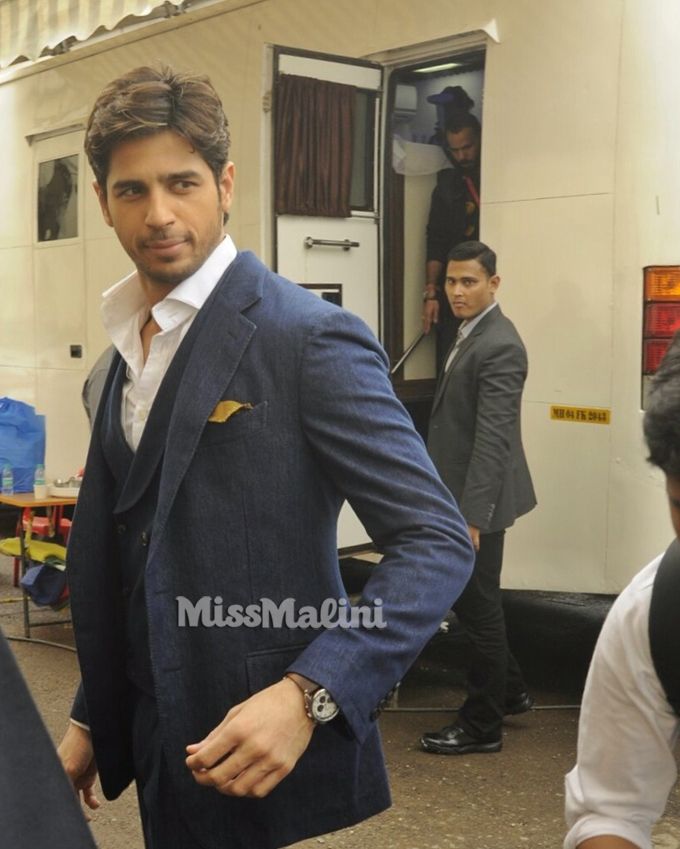 Double denim and that too in the same shade sound downright iffy, right? I know the Gods of Style will smite thee with a bolt of lighting, but Sidharth Malhotra tried just that and came up trumps. In fact, I'd go so far as to say that it was the most memorable look from his Baar Baar Dekho promotion trail for me. Don't believe me, just see it for yourself!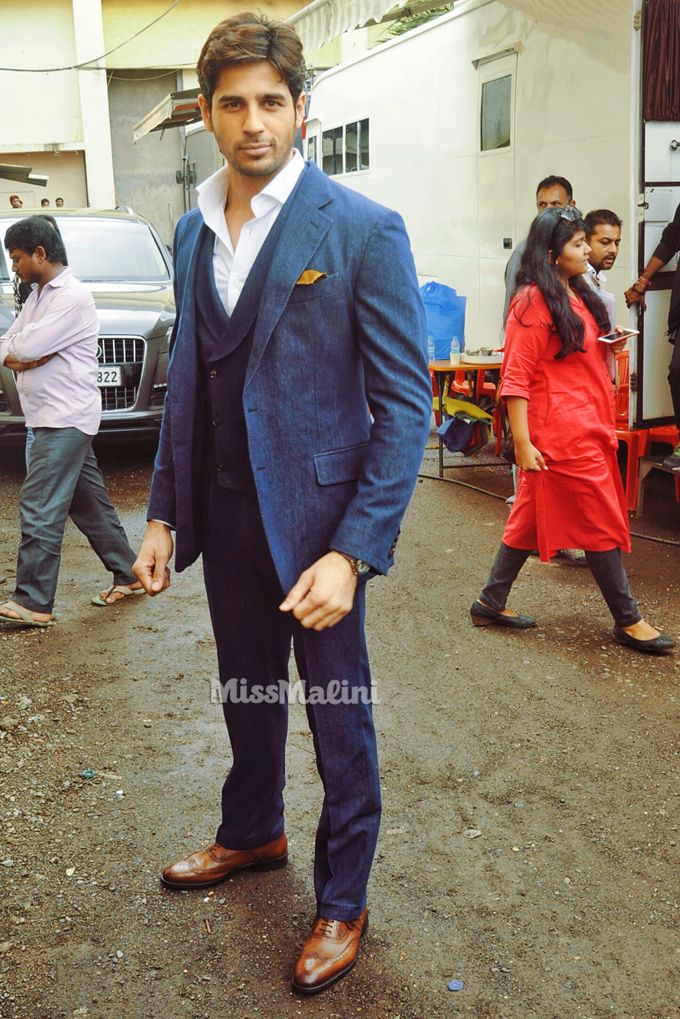 For the promotion trail to Comedy Nights Bachao, Sidharth turned up in a wonderfully off-centre three-piece suit from a Ermenegildo Zegna's Autumn/Winter'16 collection, which he teamed with brown brogues from Zara, an ochre pocket square and a floral lapel pin.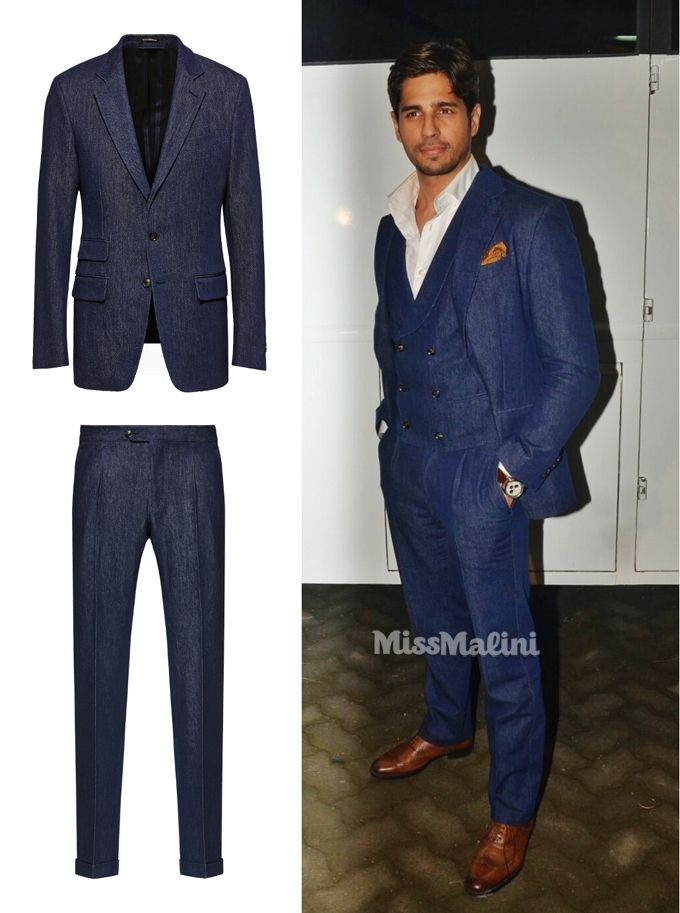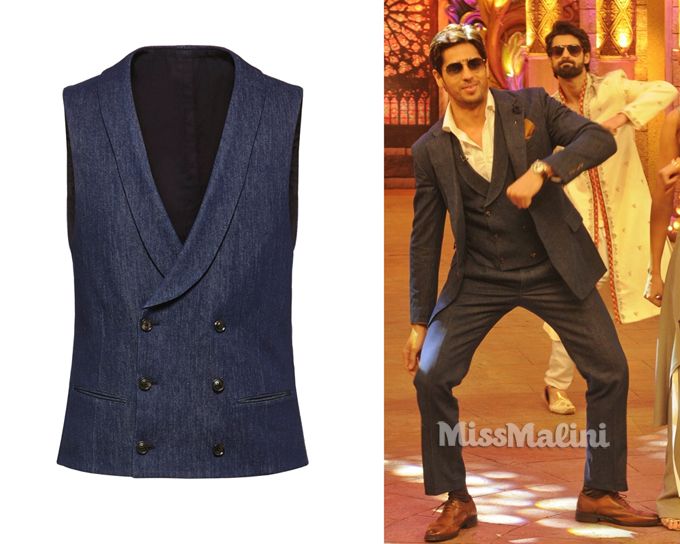 The Zegna number is a decidedly modern and surprisingly laidback take on the uptight three-piece suit, and thanks to its wool denim material (achieved through Zegna's exclusive fabric innovation), the horseshoe DB waist coat and the pleated trousers, it was a thing of beaut too!
But unfortunately the styling of the number was a let down. The pocket square had no business being here because of the wide lapels of the suit jacket. Only the lapel pin would have sufficed, but the choice of lapel pin here was ill-advised: the sea of indigo was crying out for a pop of colour. Don't judge me, I watched the whole episode and the dark lapel pin that he sported didn't add anything to the look. Still, it was the standout look for me from this round.
And here are a few more looks that I quite liked from this promotion trail…
Sidharth Malhotra in Zara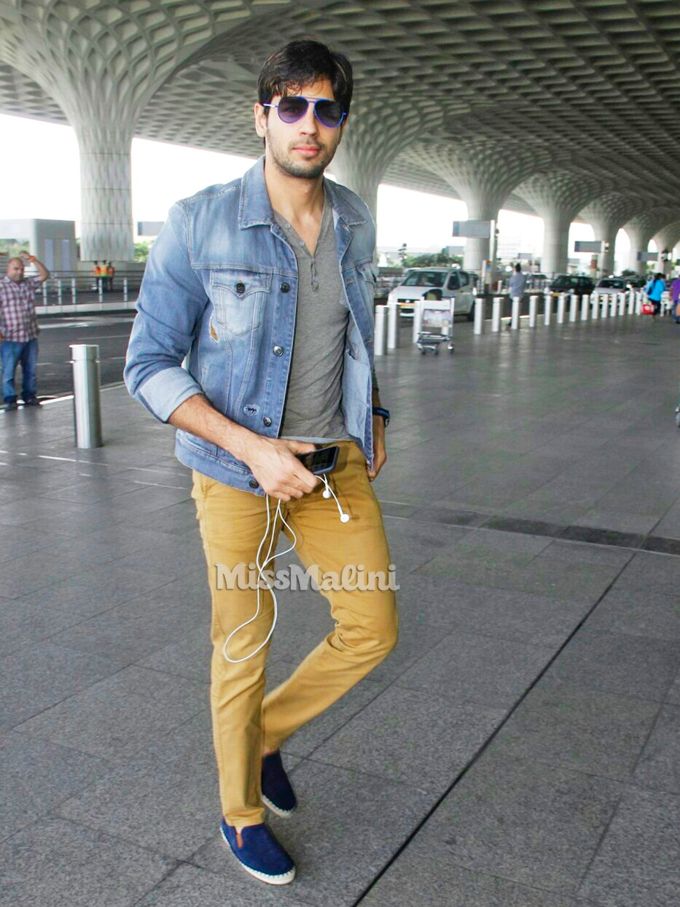 Sidharth Malhotra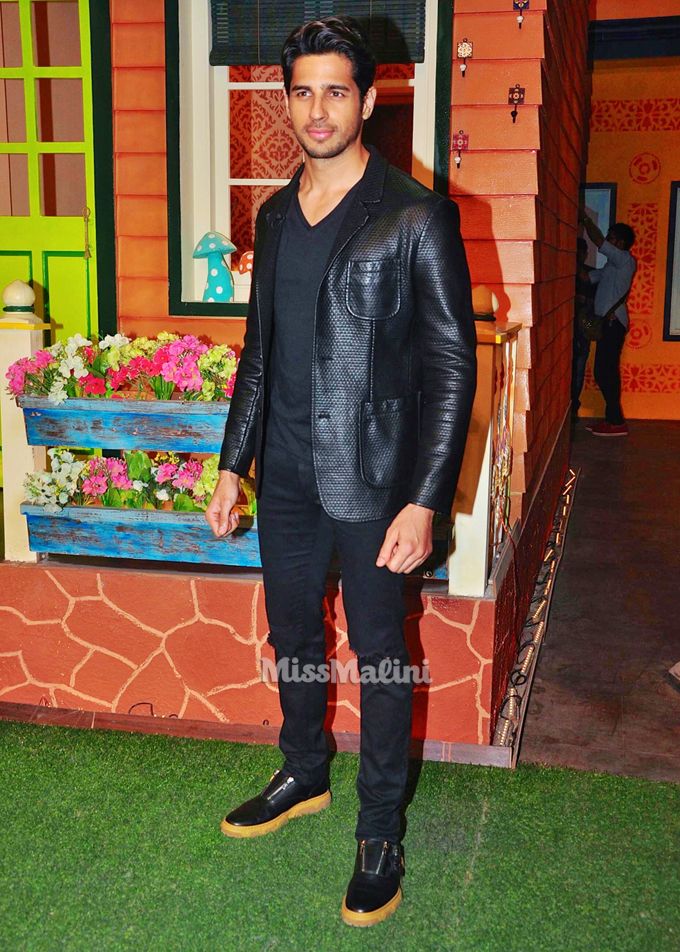 Sidharth Malhotra in Diesel, Zara, Gas Jeans and Dior Homme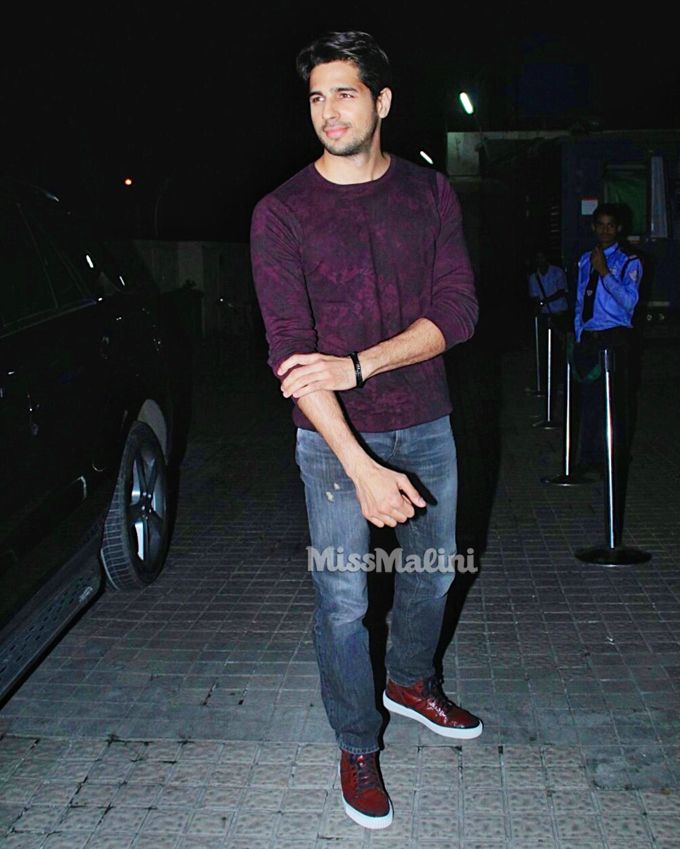 Sidharth Malhora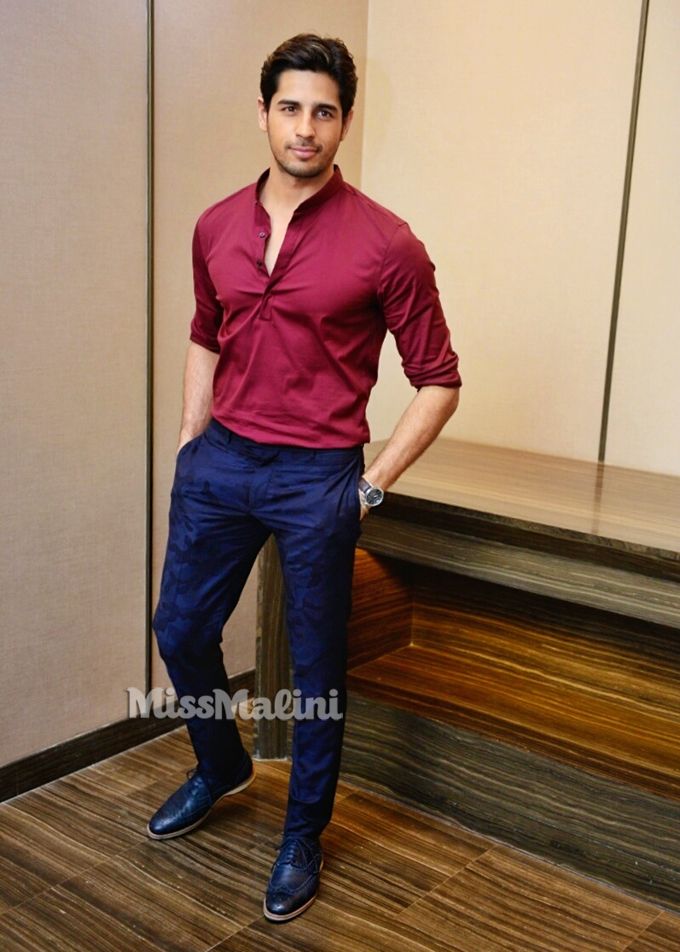 Sidharth Malhotra
Which one was your fave?
Pix: Viral Bhayani for MissMalini