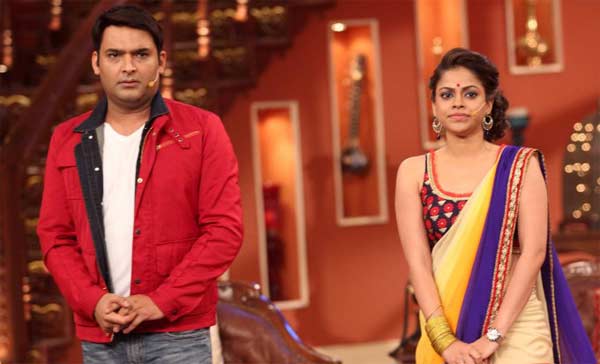 Kapil Sharma has been in the news a lot lately due to his legal mess and endless controversies. Sumona Chakravarti, who plays Kapil's wife on the show has been absent from the last few episodes and this has sparked off rumours that all is not well between onscreen husband and wife.
When TOI quizzed Sumona about her absence from the show, she denied all the rumours saying:
I don't know. We have shot many gags and there are many of my episodes in the bank. I had also gone to Switzerland, so I missed quite a few episodes when Salman Khan and other celebrities were on the show. When they will air my slot is a call the creative guys will take. I just love my work and don't think of anything else.
She further added:
I am just a part of the team and I follow the script. I don't get into that aspect of how much air time they are slotting for me. That's a question you should ask Kapil Sharma.
Her co-actor Kiku Sharda also came to the forefront to rinse all speculations of a possible rift and said:
People are only speculating that there are problems. Sumona is very much a part of The Kapil Sharma Show and will continue being so. In fact, we shot for an episode yesterday and things were hunky dory. Fans of Sumona need not worry. You will surely see more of her in the coming episodes.
Okay then!