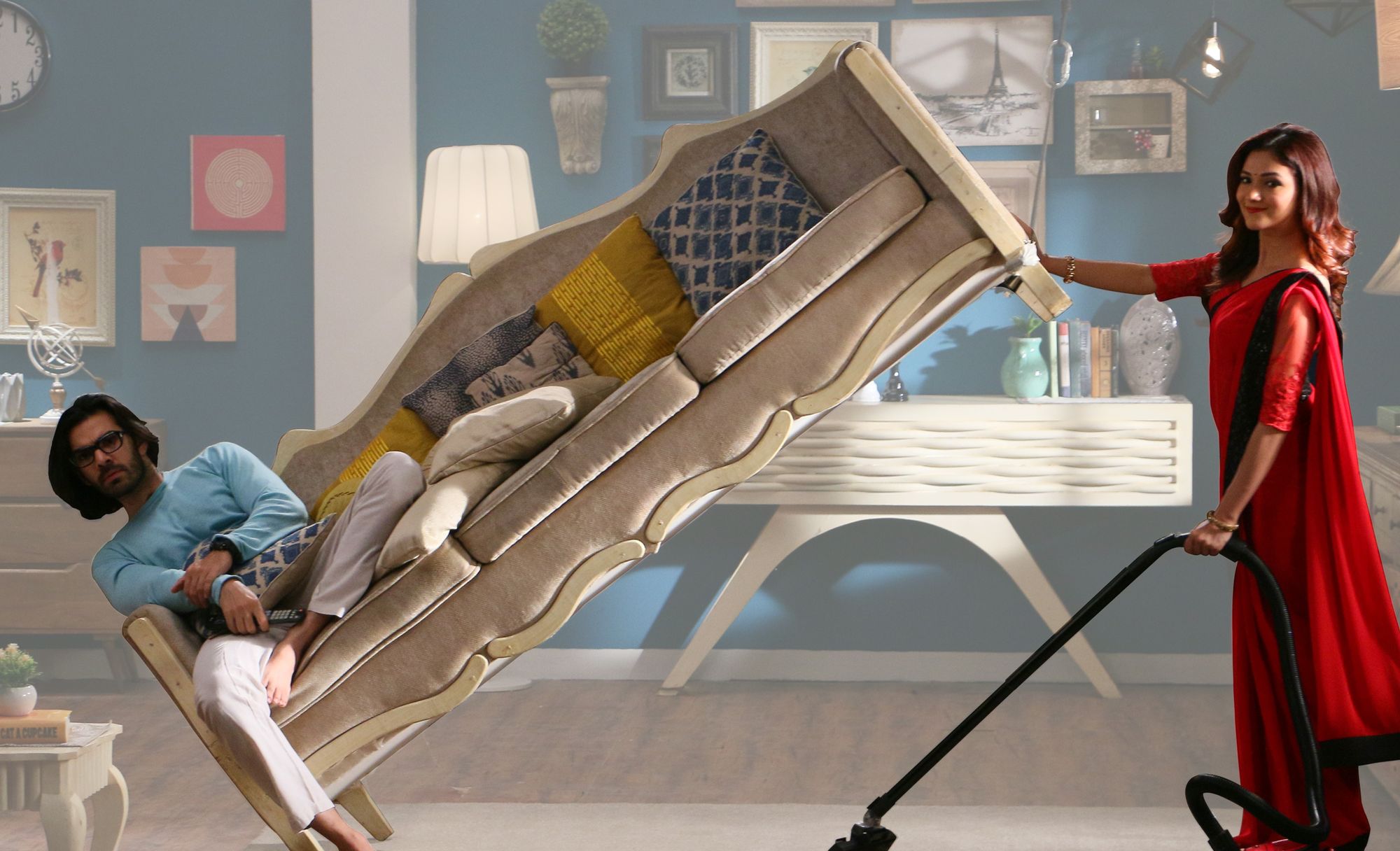 We are thankful that Indian television has (to an extent) moved away from ghungat laden women suppressed by their conniving mothers-in-law. One of the serials that breathes fresh air on the small screen currently is Bahu Humari Rajni_kant.
For the uninitiated, the show is about a scientist, Shaan (played by Karan Grover) who creates a super humanoid robot, in order to escape his family's pressure of marriage and the jhik jhik of a regular wife and he eventually gets married to his own creation.
And voila! You have R.A.J.N.I. (Randomly Accessible Job Network Interface) as the wife and daughter-in-law. Rajni, essayed by Ridhima Pandit, is not your typical indian bahu, she is the machine bahu who solves relationship troubles and gets household chores done in a jiffy.
Last few, weeks we saw Shaan feeding some human emotions in Rajni, which resulted in a series of chaotic events in the family. Eventually, Shaan removed the virus and now the audience will see Rajni back in her original quirky avatar, bereft of human emotions.
Watch the robotic Rajni at 8 PM from Monday to Friday only on Life OK.
This post is in partnership with Life OK.