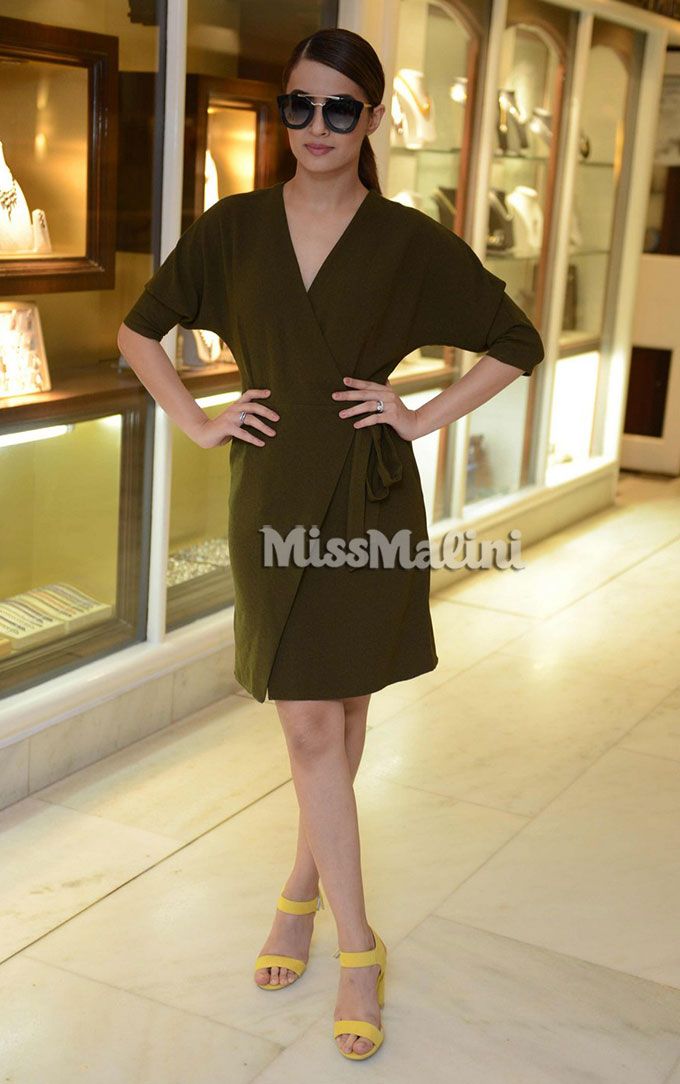 One of our most favourite people in the Bollywood-Fashion world has got to celebrity stylist Sanam Ratansi. The way she puts looks together, depending on who she is styling and her keen eye for how to look stylish yet effortlessly so, is why we love her so much. And this Topshop wrap dress on Surveen Chawla is a perfect example of just that. Surveen along with Radhika Apte were in Delhi for promotional interviews of Parched and she wore this olive green wrap dress that looked mad cool and at the same time, comfortable. Like she could breathe in it and walk around. Especially thanks to the yellow, wide strapped heels.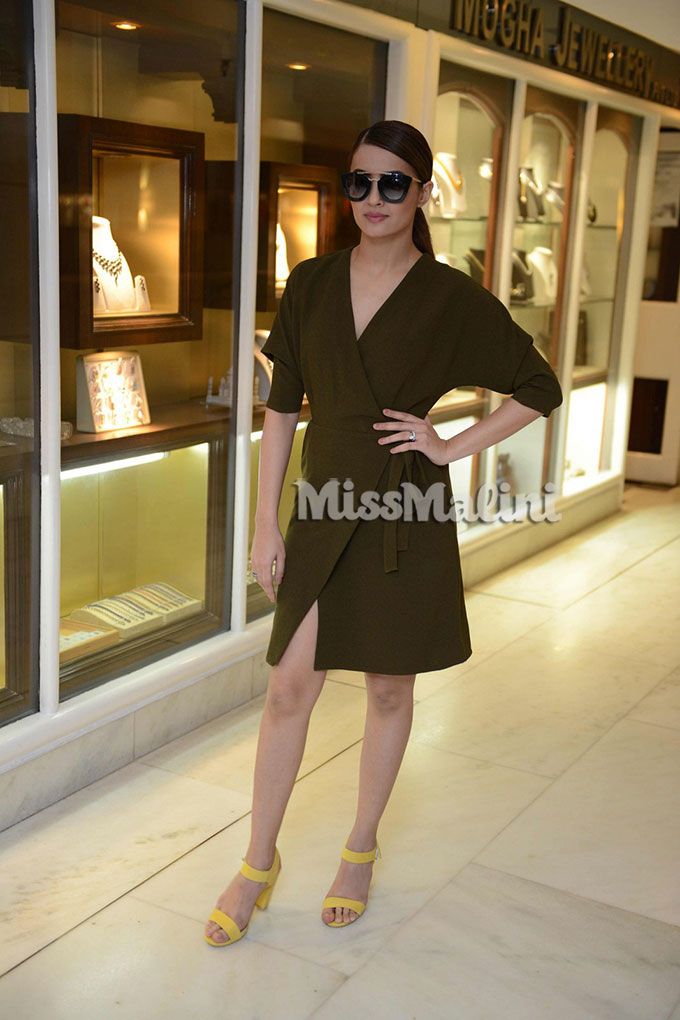 What added to the outfit to up the levels of chic was the sleek low ponytail and flawlessly matte face. We only wish we could see more of that from under those heavy duty (albeit cool) pair of sunnies.
She also wore a really cool vertical pinstriped jumpsuit from Vero Moda that Sanam accessorised with a choker from Pipa Bella and shoes from Fendi. Lookie here…
Style tip: Vertical stripes elongate your body, giving the illusion that you're taller than you are.