Ah, this boy! Just keeps on impressing with his sartorial choices.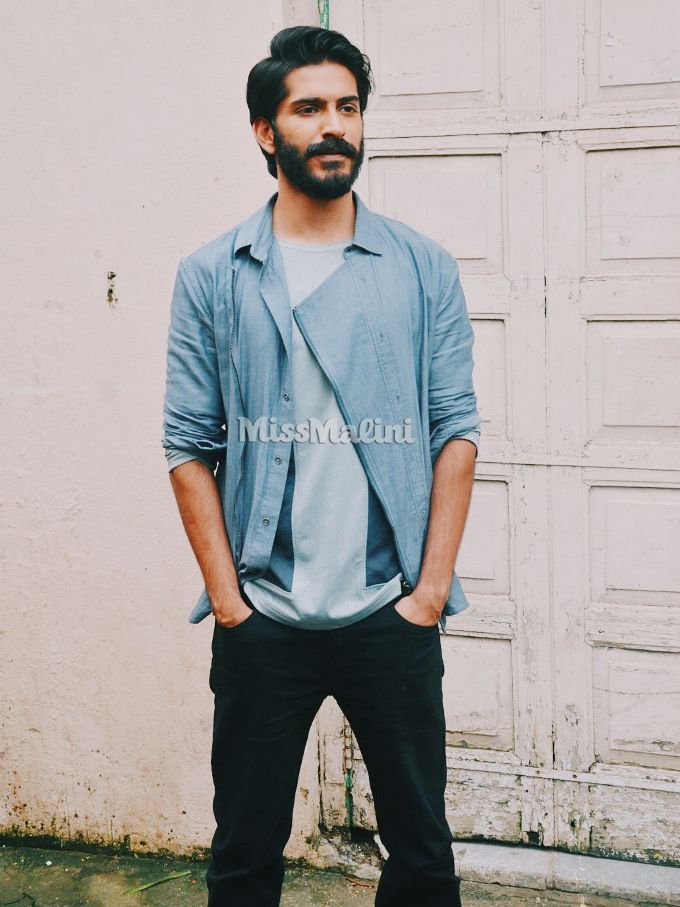 No sooner had my last post on Harshvardhan Kapoor's artfully assembled casual looks gone up did another one come along for me to wax lyrical on.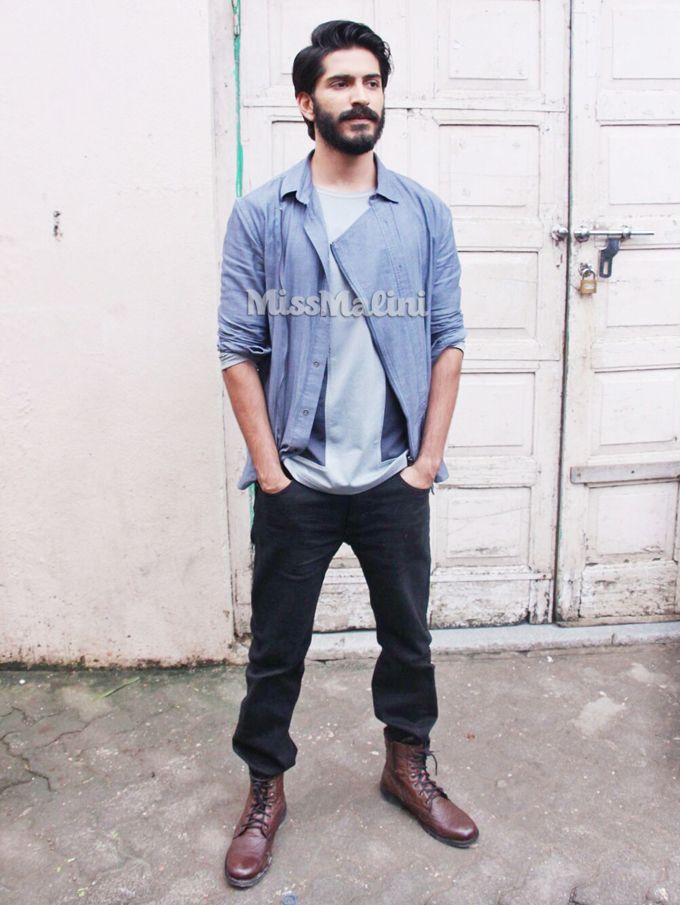 This time, he retained the black denims (from Armani Jeans) and boots (from Alberto Torresi) from his previous appearance and swapped the suede jacket and the band-collar shirt for a grey mesh tee from Abhishek Paatni and a deconstructed blue shirt from Vaibhav Singh.
Effortless, quietly confident and fashion-forward — what's not to love about this ensemble, right?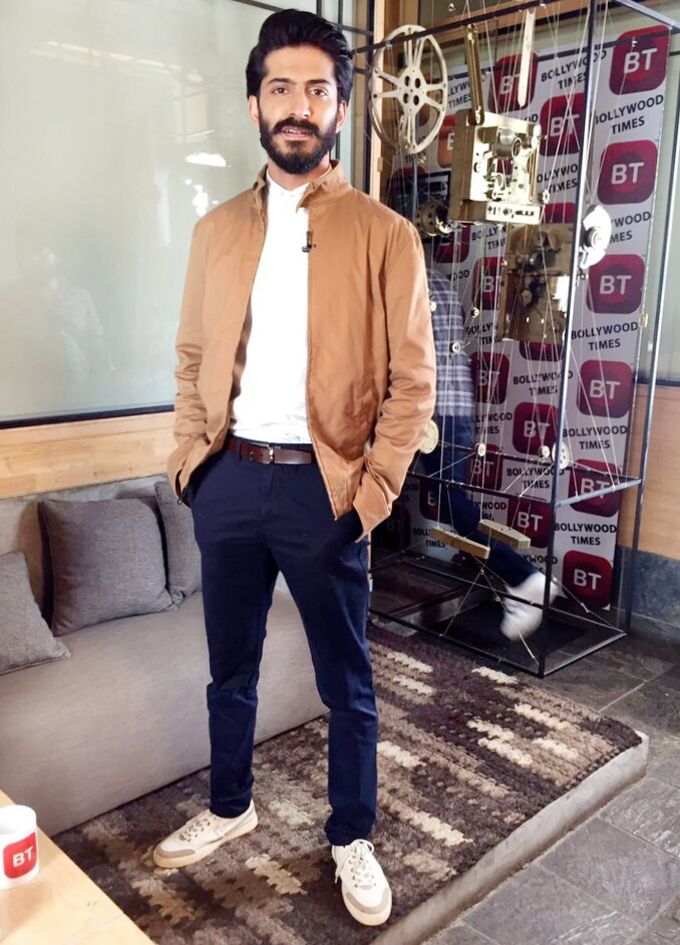 His next stop on the Mirzya promotion trail was almost diametrically different though: he dialled up the smartness quotient a few notches by way of a tan Harrington jacket, the crispest of white shirts buttoned all the way up, skinny navy chinos (all from Jack & Jones) and a dark brown belt (from Marks & Spencer). A pair of white Hermès sneakers undercut the seriousness, in a juxtaposition that looked both assured and deliberate. Major, major love!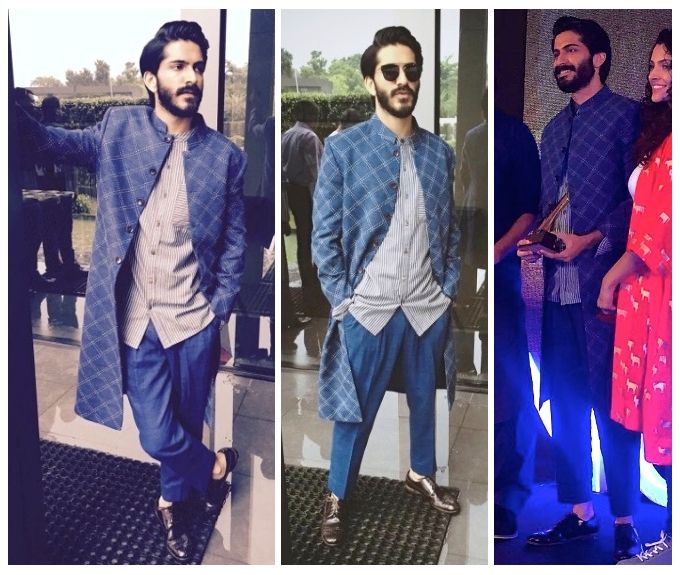 But it was during the unveiling of the second Mirzya trailer did Harsh bring out the big (style) guns. Mixing and matching patterns is one of the more risky decisions you can take when putting together a high-profile outfit, but it makes for a rather wonderful spectacle if you can pull it off. And that is exactly what Harsh did at Raipur. He donned a royal blue patterned sherwani by Gaurav Khanijo, teaming it with matching pleated dress trousers and a bhane. striped band-collar shirt. Dark brown brogues from Dolce & Gabbana rounded off this fabulous look. He cut an exuberantly rakish figure here — exactly how a hyped-up newcomer should be dressing.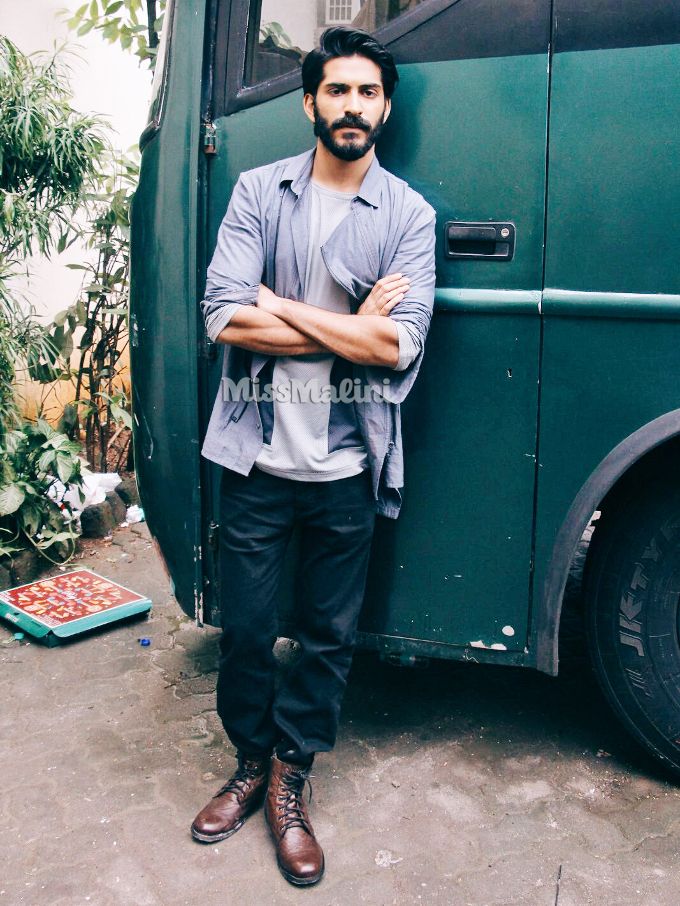 So guys, are you digging these looks as much as I am? Sound out in the comments below. And Harsh, mate, slow down a little — at this rate, I'll soon run out of nice things to say about your outfits 😉
PS – The first and third looks were styled by Rhea Kapoor, and the middle one by Rhea and Abhilasha Devnani.