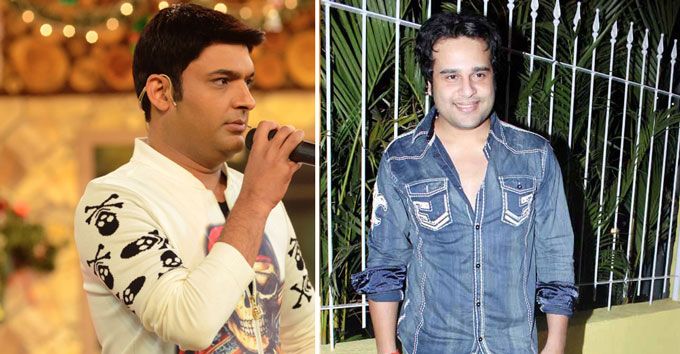 Kapil Sharma and Krushna Abhishek's rivalry was established long back when the latter's show, Comedy Nights Bachao replaced Comedy Nights With Kapil Sharma. The channel made this move after having major differences with Kapil.
In an interview with SpotboyE, Krushna was asked what he would do if he bumped into Kapil and he gave an honest reply saying:
I won't feel insecure. I am not denying that the competition remains till we both remain on air with our respective shows. I am not denying that I am slightly down at the moment but I am not out. My team and I will work harder and rise again.
When asked if he will ever talk to Kapil, he said:
Hmmm . . . I think I will because I have no issues. But I can't say the same for him; he is a very moody guy. His moods are unpredictable. But yes, I must tell you one thing, that despite our rivalry, we respect each other a lot.
He also said he would love to 'roast' him on the show:
I would like to have him for a change as a guest on my show and I would love to roast him.
That's all, folks! The two seemed to have moved on in their respective careers.