Evelyn Sharma looked cool and casual at the airport, just the way we like it! And there was a fun mix of colours throughout, which we loved. Evelyn sported a Koovs short blank tank top over drawstring denim pyjamas from GAP. Over this basic black and blue combination, she threw on a bright red, white and blue jacket whose sleeves had different colours, again from Koovs.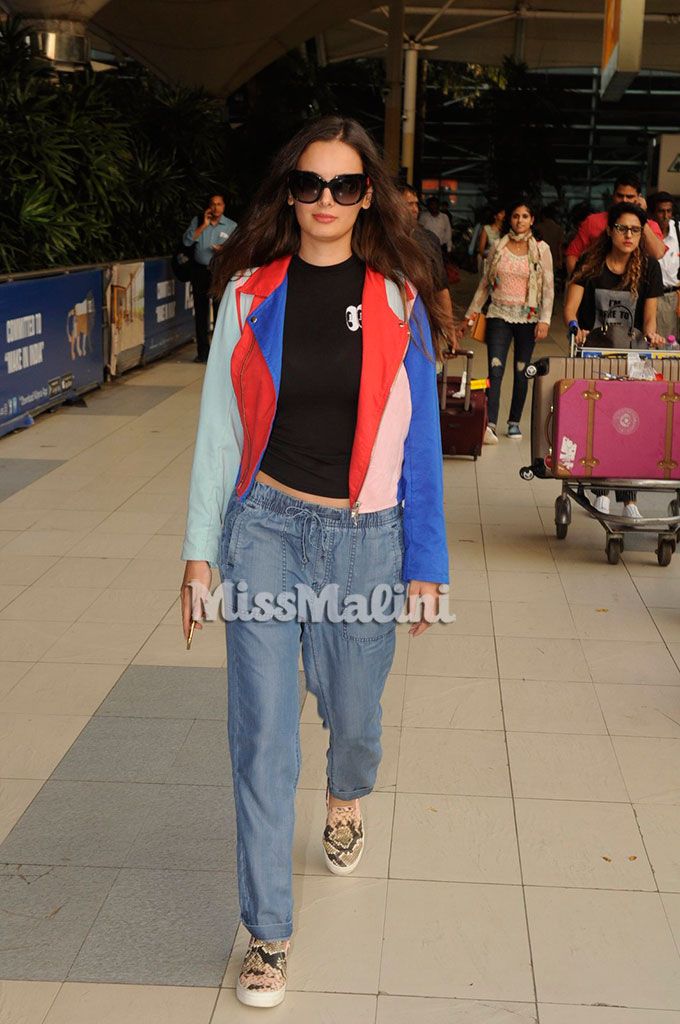 There is no doubt that she was super comfortable in her outfit and that she looked quite cool too. The only thing we would've swapped were those snakeskin slipons, for maybe a pair of white flip-flops. But to each his own, right? Also, we've saved the best for last, because this part of her outfit was the coolest (and the cutest!)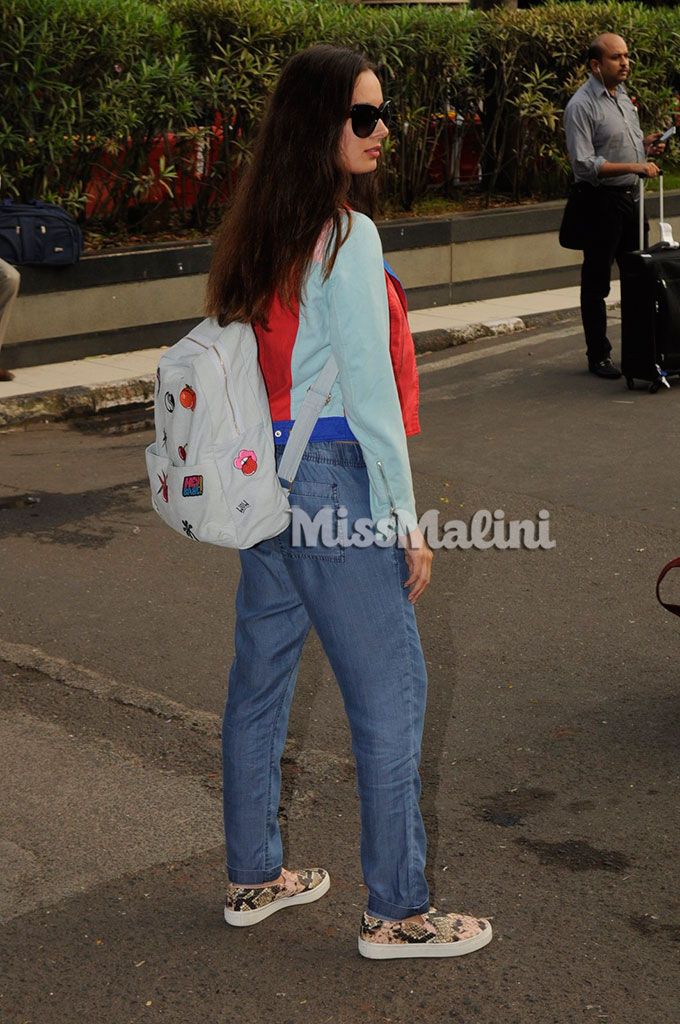 Thi Koovs backpack has got us googly eyed for sure. Those emoji-style patches are just the best! Don't you agree?