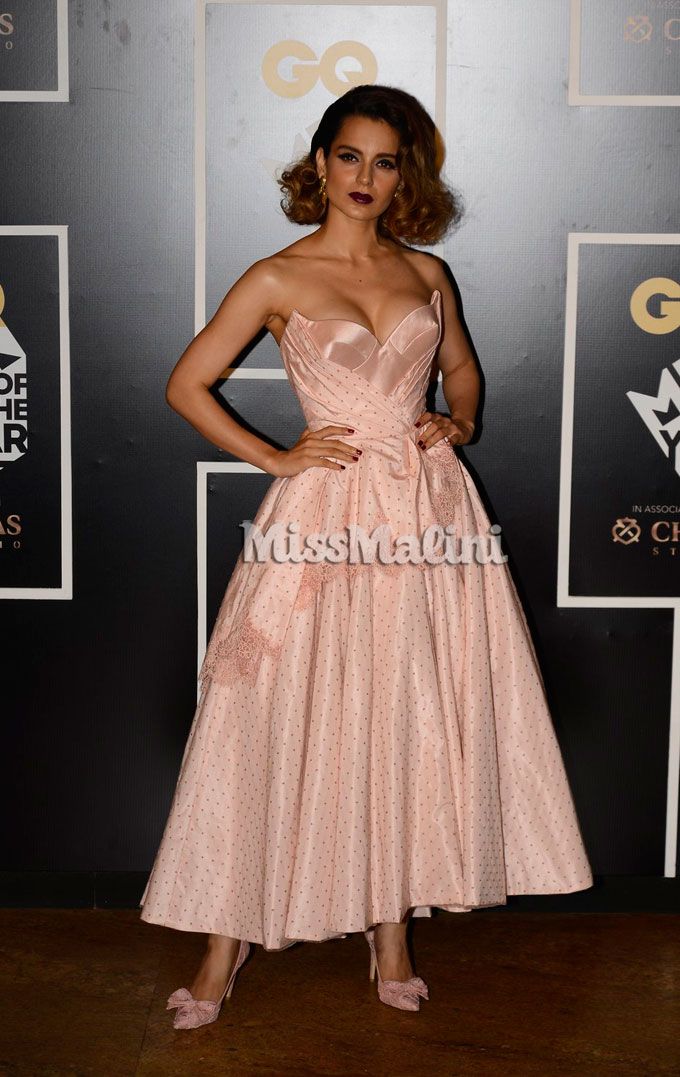 Kangana Ranaut got bestowed with the GQ Woman of the Year Award last night and we're not surprised – the actress has been killing it with her portrayal of strong female roles on celluloid. She looks every bit ravishing, both on and off screen. In fact, yesterday she turned many heads as she accepted her award with elegance. What's more, the actress was at her candid best and gave the coolest acceptance speech ever. For all those who think that speeches are drab and dull, this one will change your mind!
Here's what she said:
I'm not used to award functions but this one is very special. I got to know about it a few months ago – they tell you way in advance. I think at the beginning of the year, when I just declared myself to be a witch, I got a call from Che (GQ India editor) and he's like "You are our 'Woman of the Year'. So he called me yesterday and said "You have to give a speech" I said, "Okay, I'm going to be in a room full of amazing, highly accomplished, exciting, sexy men, I'll say something sweet. He's like "No, 'Woman of the Year' stands for your spirit, it's all about fighting and standing up for yourself". I'm like, "Okay, but why can't I say something sweet?".
She added:
I have to make a confession, my hotness is so underrated. Nobody talks about my abs, not that I have any, but nobody wants to know about my diet either. So I think it is a little unfair and shameful. No matter how many lingerie shoots do I do for you all, it is always with the spirit, han?" So thank you for this, I appreciate it. I believe that some of it belongs to my hotness quotient and I think it's all about just having fun.
You go girl!