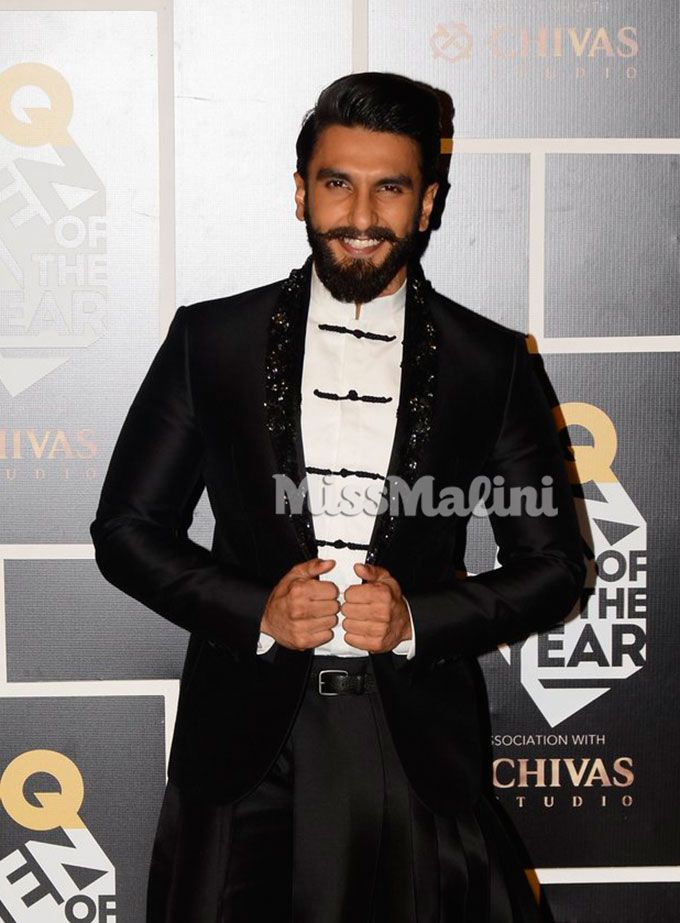 Keeping my bias for Ranveer Singh aside, I should say that he immensely impressed me at the GQ Men Of The Year Awards '16. It wasn't his usual awesomeness and the care-free attitude a.k.a Ranveer's swag that blew me away but it was his accessory game. That's right ladies, last night Ranveer looked better than you carrying your chicest Chanel bag. Some people bring their own sunshine, but Ranveer brings his own music! That's right, all suited up in his D Squared 2 attire he carried a cute mini boombox to accessorise the look. He did break some sexy moves on the red carpet and my heart skipped a beat!
I know he was the cool kid from the block, but never knew how cool! So here's to surprising us yet again. Check out more pictures in the gallery below…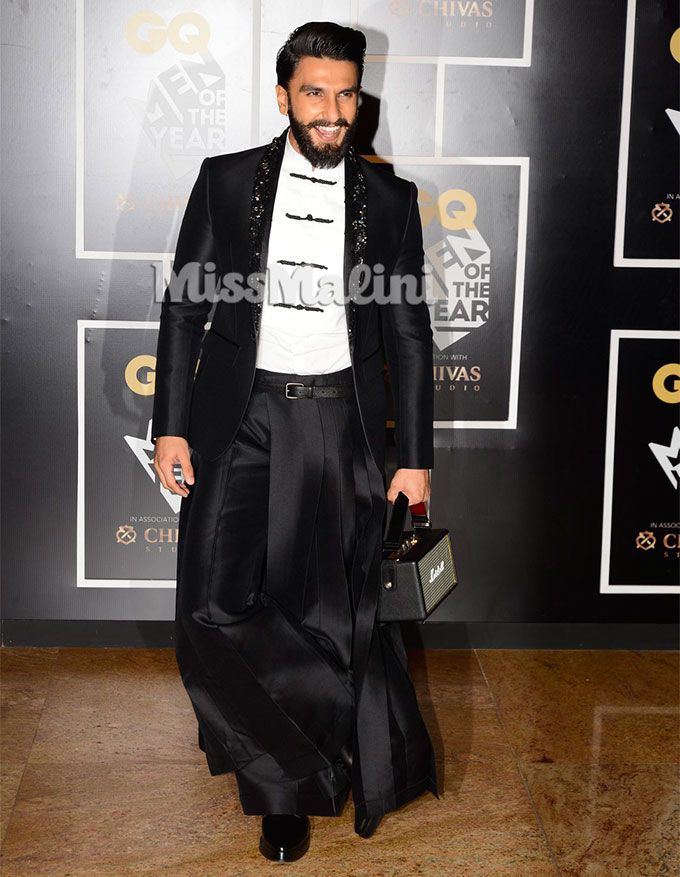 Ranveer Singh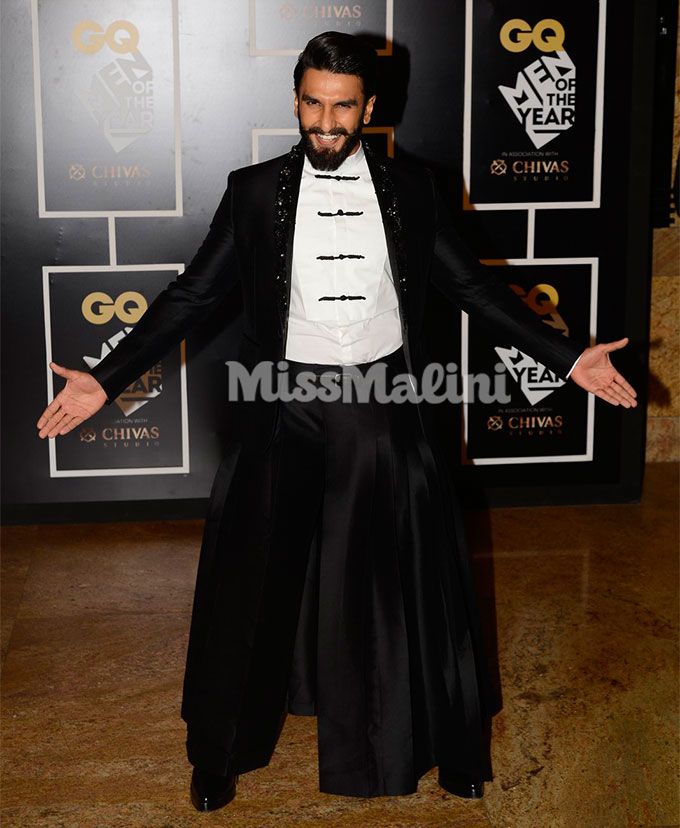 Ranveer Singh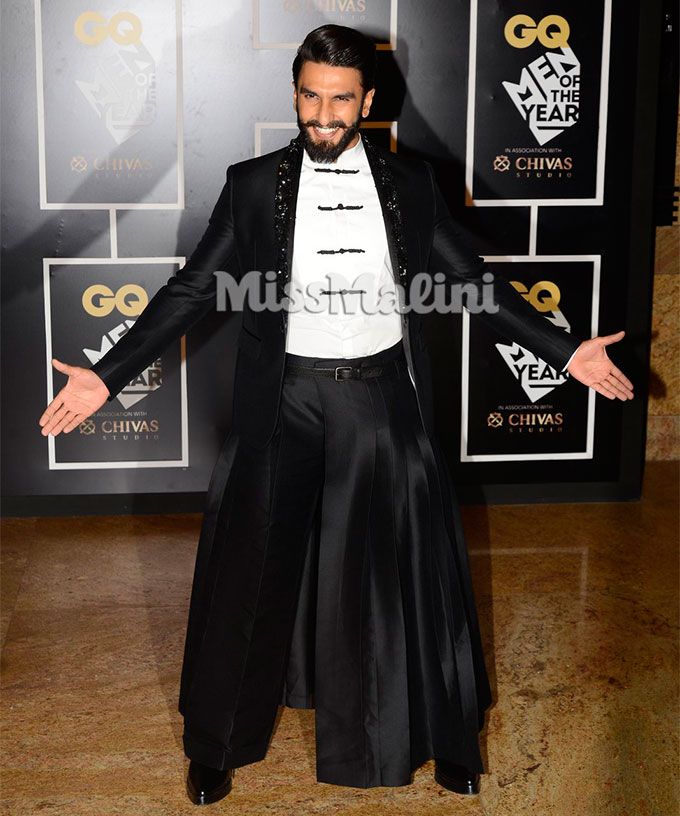 Ranveer Singh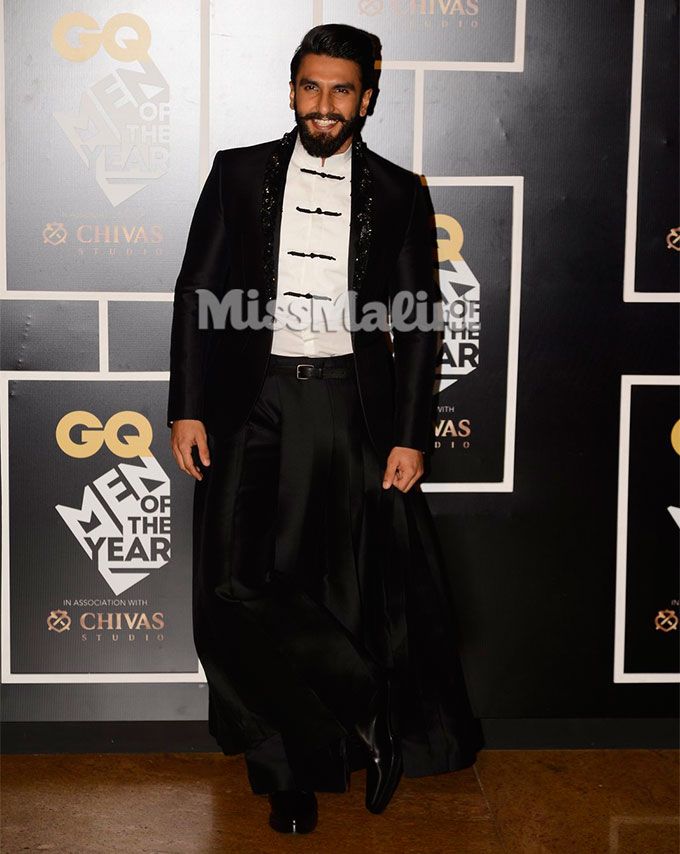 Ranveer Singh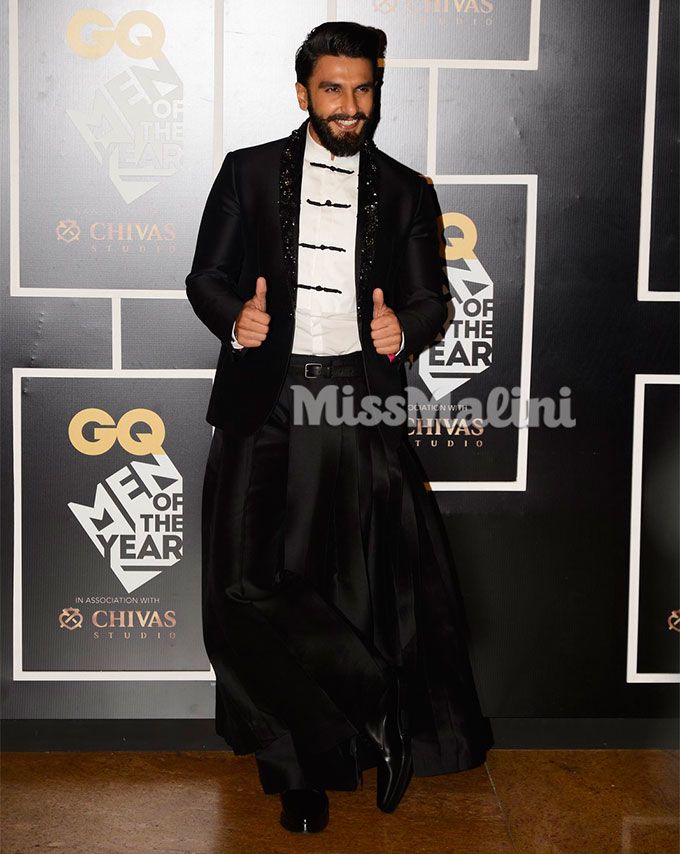 Ranveer Singh
For all those who don't approve of his red carpet swag here's his response – #SorryNotSorry!
So tell us how did you like his little styling stunt on the red carpet by commenting below. How do I feel about his boombox move? Imagine my dreamy eyes get the heart emojis! *blushes*