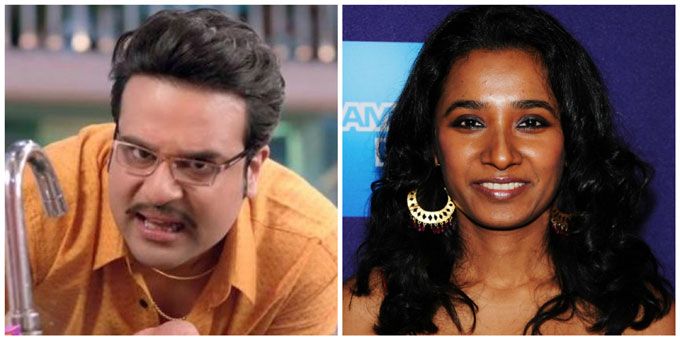 Yesterday Parched actress Tannishtha Chatterjee's statement about her harrowing experience on Comedy Nights Bachao was all over the internet. She felt bullied on the show because all the digs made at her were about her skin color and how dark she was. Colors released an apology to Tannishtha after her Facebook post about her experience went viral. Krushna Abhishek, one of the comedians of the show, isn't in the mood to be diplomatic though.
In an interview to DNA, he said:
Tannishtha is going overboard. She is doing this for publicity. We always meet the actors before they come on the show. I had asked her if she had seen the show before and if she was familiar with our (roast) concept. She said she hadn't seen the show. She hadn't watched even AIB Roast. If she didn't know what it was, she shouldn't have come on the show. But she came with Radhika Apte and Leena Yadav to promote Parched. We gave more importance to Radhika who is a bigger star. That must have been a problem for Tannishtha, who is known for her festival films.
He added:
In any case, it is a roast format aur hamne wahi masti ki jo hamesha karte hai. In fact, we have toned it down from what it was earlier. Initially, she was enjoying it, but after a while she told us she doesn't like this kind of mass humour. However, neither Radhika nor Leena had any problems with our comments. In fact, they were laughing and while going both Radhika and Leena hugged me and danced with me.
Did she storm off the show?
After three acts, we realized that she was not enjoying the show at all. We thought she will spoil the show, so it was mine and director Nikul Desai's decision that we will send them because we had finished doing their film's integration with the show.
Whose side are you on? Tell me in the comments below!