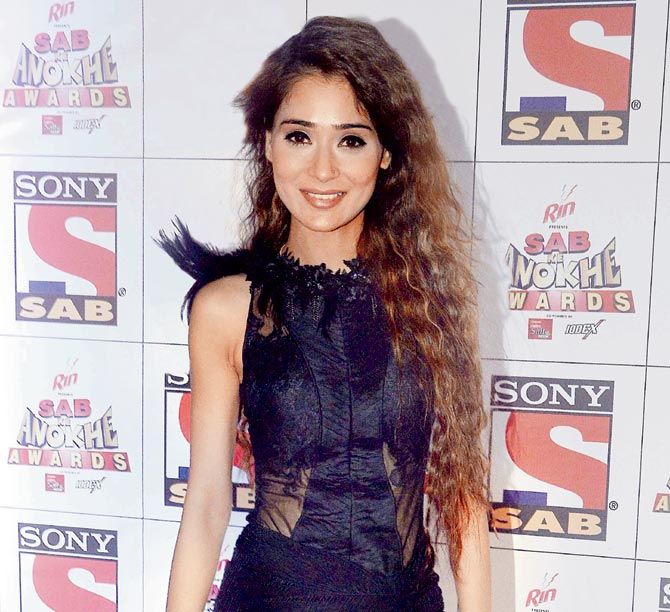 With the ban imposed by IMPPA (Indian Motion Pictures Producers Association), a lot of Pakistani artistes working in India are facing troubles. Amidst the lot is popular TV actress, Sara Khan, who is shooting for her show in Pakistan. The ongoing tension between the neighbouring countries has worried the actress' parents. She spoke to TOI about the sensitive matter, stating:
My family is extremely concerned and I try to calm them down all the time. There's nothing to worry about. In fact, my Pakistani colleagues go out of their way to make me feel safe. People here are warm and hospitable. I will be home on October 6.
About the atmosphere in Pakistan, she said:
It's disturbing to see so much tension between the two countries. People here are praying that the unrest ends soon. Whenever something like this (terror attack) happens, Pakistanis fear that they will be blamed for it.
She further said:
They (Pakistanis) appreciate our culture and want to travel to India. They also enquire if they will be treated well when they come here. I tell them that Indians welcome everyone as we believe in atithi devo bhava. Pakistanis want to be friends.
Her view on the imposed ban:
I don't support it. Art has to be above politics. Artistes believe in spreading love, peace and brotherhood. I want to emphasise that terrorism in any form, anywhere, needs to be condemned unequivocally. I hope India and Pakistan can bridge their differences and work towards peace and understanding.
And lastly, said:
I just want to get back as soon as possible, to celebrate Navratri.
Sara was last seen on Colors' show Kavach, and its last episode was aired last week.