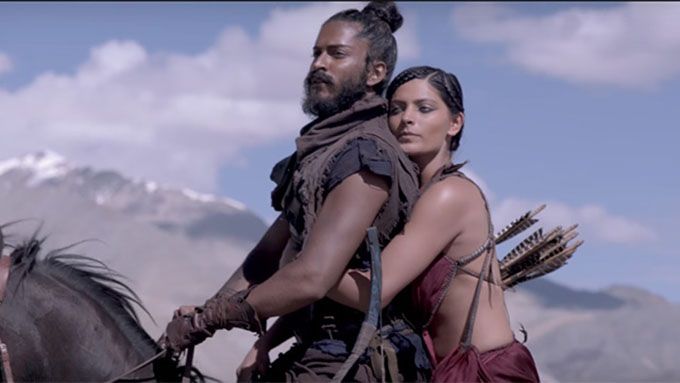 If you pause Mirzya at any given point, it will look like a painting. From the opening sequence in the snowy Ladakh to the end in the vast deserts of Rajasthan, this movie's stills would work wonders on Instagram and Pinterest. But is that ever enough? Not really. As the film begins, we see the stunning Saiyami Kher as Sahiban, who is from Punjab, but here she looks like a mix of Helen Of Troy and Xena, The Warrior Princess. Harshavardhan Kapoor makes his 'hero waali entry' on a horse and displays some kickass archery skills. His opponents though look like extras from 300, including Sahinban's father and her brothers. None of them look remotely Indian and at a time where cultural appropriation is often called out, this casting just seems careless. There are two story-lines running throughout the movie, with Mirza and Sahiban's tragic love story being the backdrop and the passionate love between horse-trainer Adil, whose real name is Mohnish and to-be-princess Suchitra as the dominant plot.
Talking about Mohnish and Suchitra, the scenes of the childhood sweethearts who fell in love before they discovered puberty are one of the nicest bits about the movie. He carries her bags and brings her til ke laddoos, she sacrifices her homework and gets beaten by her professor for him. The love is so deep that Mohnish, after seeing his best friend getting beaten takes a very unexpected step which sets the chain of events in motion.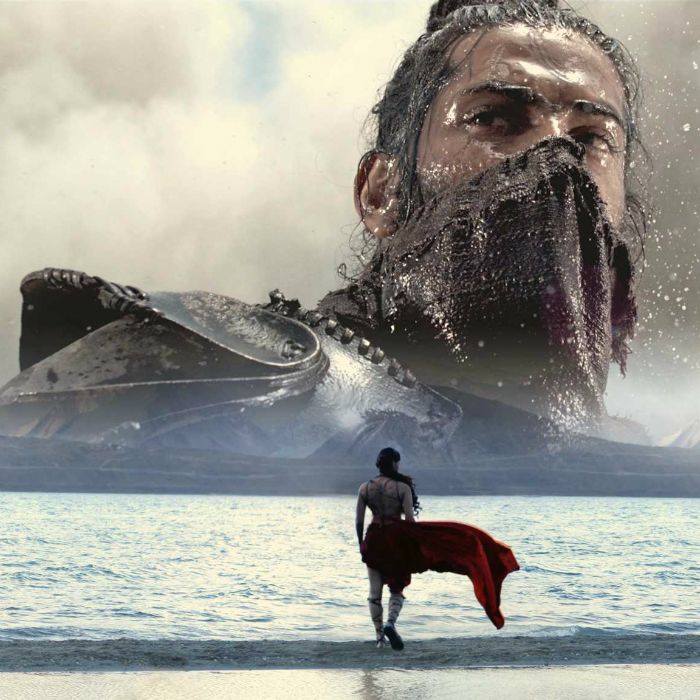 I don't know if the intention was such but the dynamic between the two seems a lot like Catherine and Heathcliff's from Emily Bronte's classic novel Wuthering Heights. He's a dirty, 'gypsy-ish' stable boy will do anything for her, she's wild, strong and terrifyingly passionate about him. They even have a version of Edgar Linton, Suchitra's loving fiance with a dark side, (who is also a prince) played wonderfully by Anuj Choudhry. The internationally renowned actor, Art Malik has unfortunately, hammed it up as Suchitra's loving and doting father. He loves his Shakespeare and makes sure his daughter does too, but like, he calls her Brutus when he finds out about her affair and an otherwise dramatic scene becomes really funny. The supporting cast also includes the gorgeous Anjali Patil, who plays Zeenat, Mohnish's best friend who is in love with him. Talking about the leads, Harshvardhan and Saiyami are very confident, but they're not good enough to create the kind of chemistry which is needed for the audience to root for them.
The problem with Mirzya is the lack of depth. The brilliant soundtrack (by Shankar-Ehsaan-Loy) is used to explain situations, but at times it gets jarring, especially Daler Mehendi singing Ooo Mirzyaaa after every 10 minutes. In a scene where the two consummate their relationship, we have to see dancers dressed in Rajasthani garb, simulating the different acts of love. I personally believe just the raw passion between Mohnish and Suchitra would say much more than an elaborate orgy-like dance, without anyone actually taking off their clothes. Gulzar who has written the film, provides no logic at many instances and instead relies on us to be blindsided by their pure love, which just isn't convincing enough. Rakeysh Omprakash Mehra's direction is not up to the mark as the movie seems to be a string of scenes stitched together, without any high or low point. Paweł Dyllus's cinematography though is brilliant, making Mirzya easily one of the best looking films of the year.
Mirzya had a lot of scope to be one of the best films of the year, but it falls short. It's like a beautiful piece of art, but it has no soul, and we all know having a soul is really important, look what happened to Voldemort.
Rating – 2.5 stars.