I can't help it! Every time we get new photos of Harshvardhan Kapoor from Viral Bhayani, I feel the urge to whack open my laptop to a blank Word document and start eulogising his sartorial choices. And I only get this compulsion when I see photos of Rahul Khanna, Rahul Bose, Fawad Khan and Anil Kapoor. Thus, for Harsh to find himself in that company this soon is some achievement. So, without further ado let's get on with the next chapter of Harsh's style chronicles.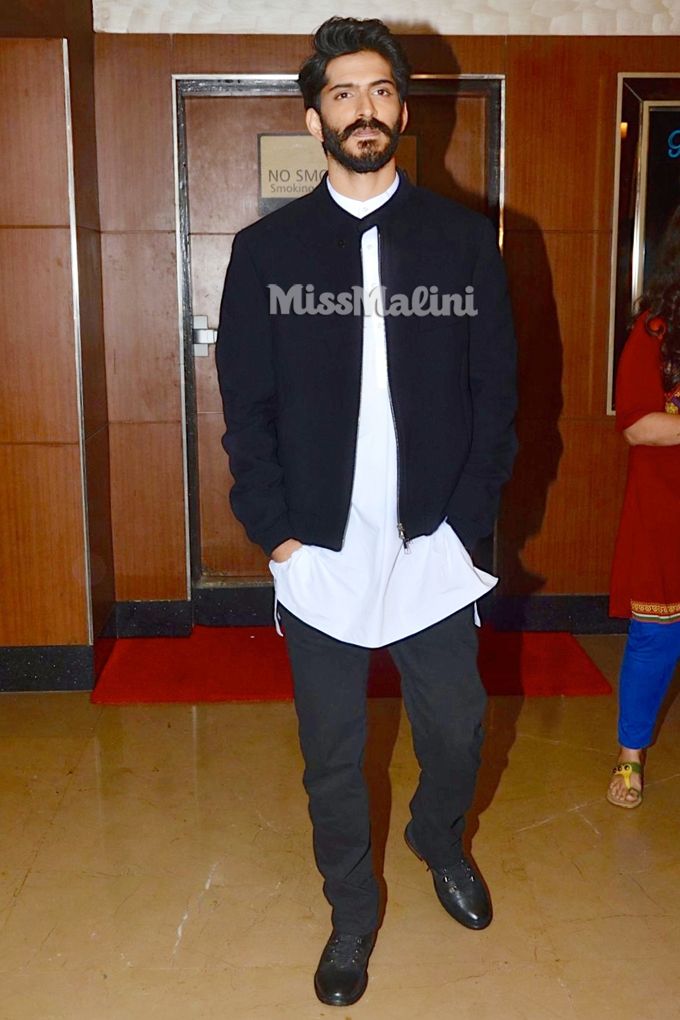 Harshvardhan Kapoor in Ermenegildo Zegna Autumn/Winter'15, Raghavendra Rathore, Armani Jeans and Alberto Torresi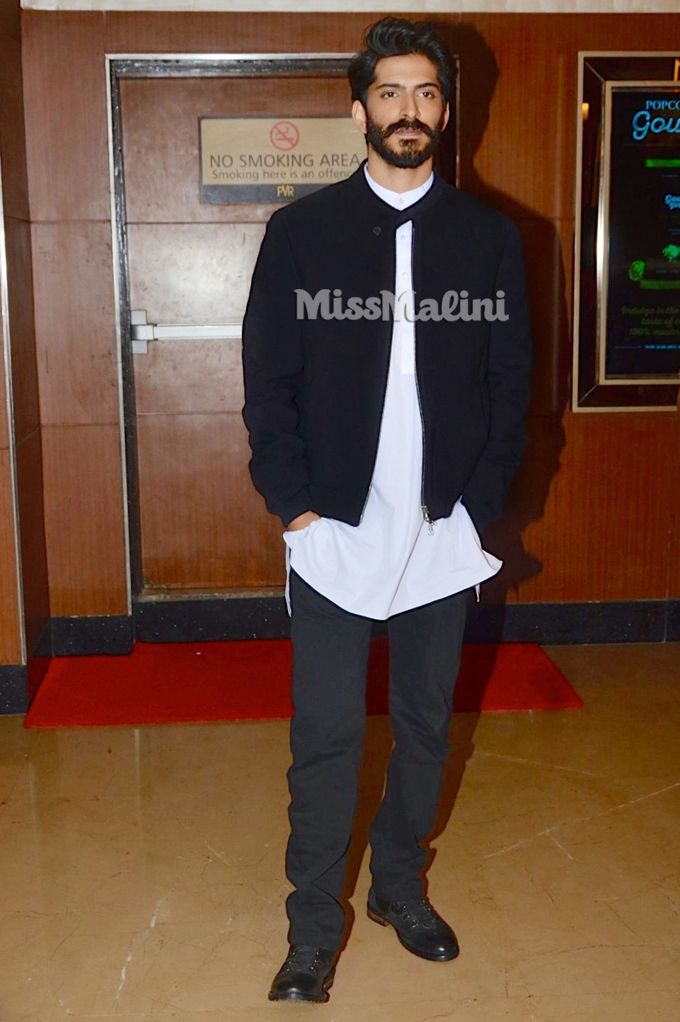 Harshvardhan Kapoor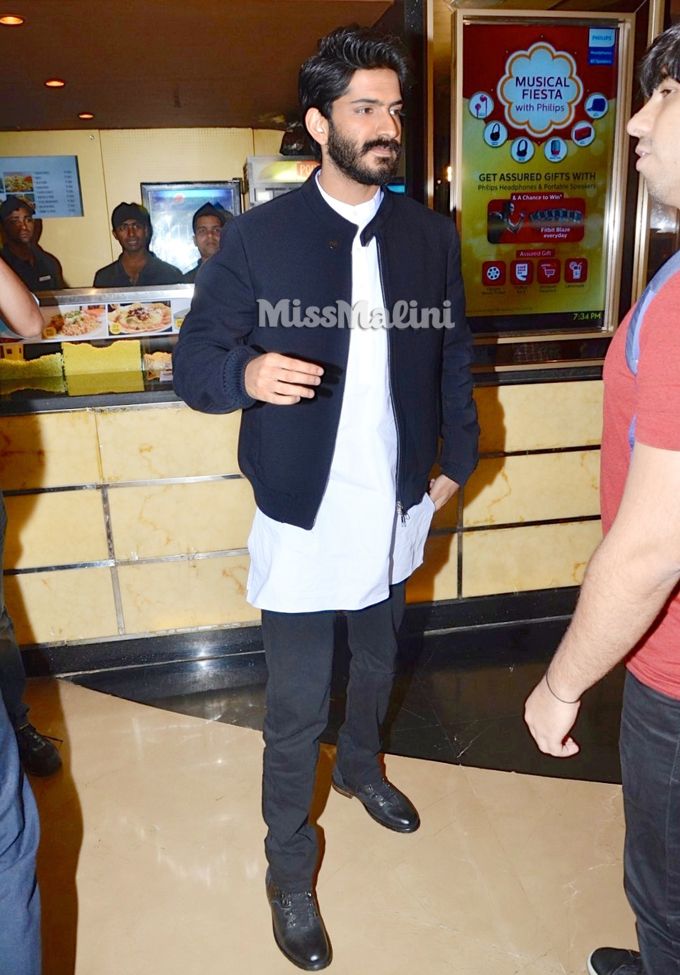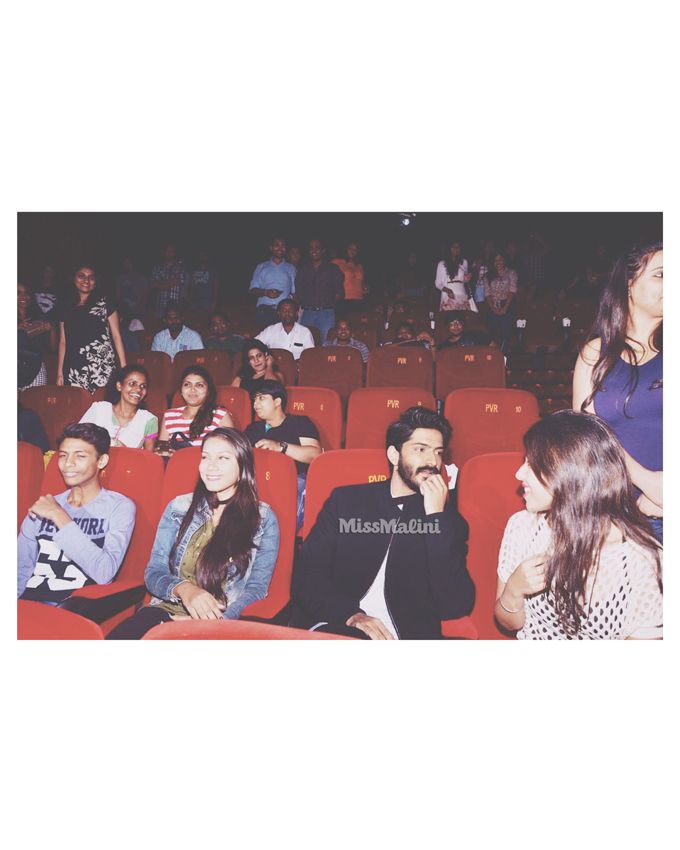 Harshvardhan Kapoor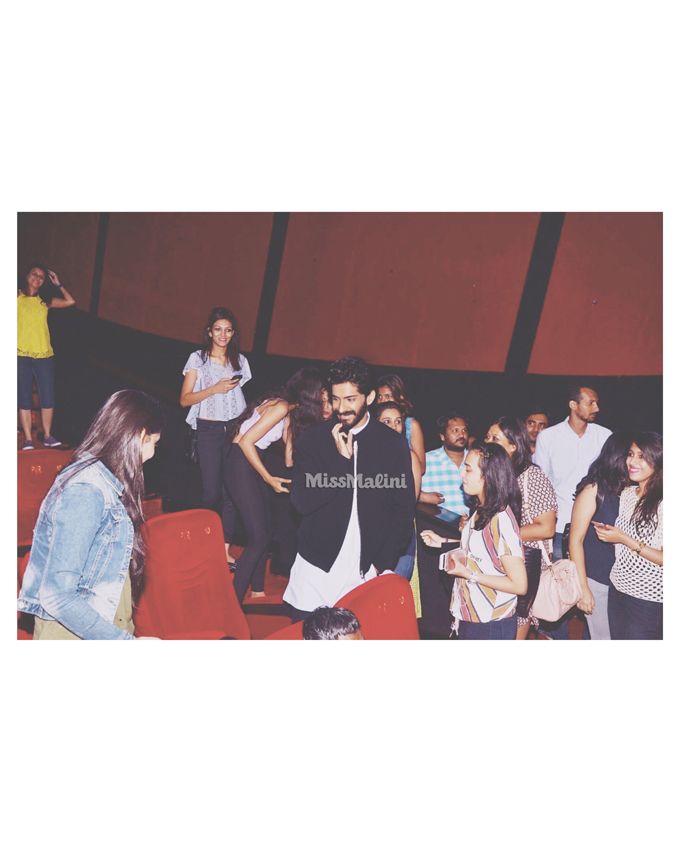 Harshvardhan Kapoor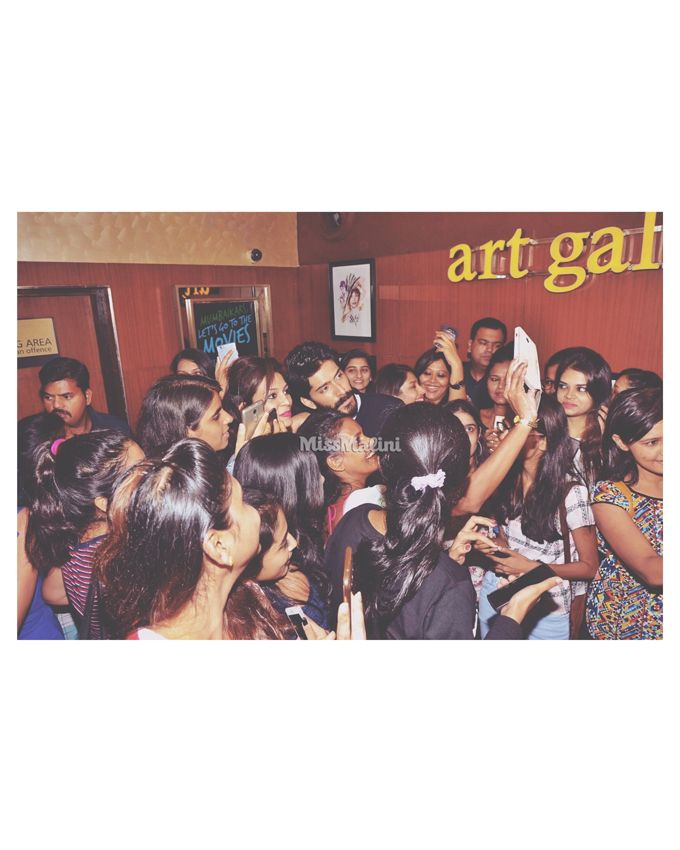 First up was the Mirzya screening he hosted last week for ladies (what a smooth operator!), for which he turned to his signature style move. He wore a navy wool Harrington jacket from Ermenegildo Zegna's Autumn/Winter'15 collection, pairing it with the white Raghavendra Rathore kurta he wore to the Mirzya music launch (#ItsCoolToRepeat, remember?), black denims from Armani Jeans and black boots from Alberto Toressi.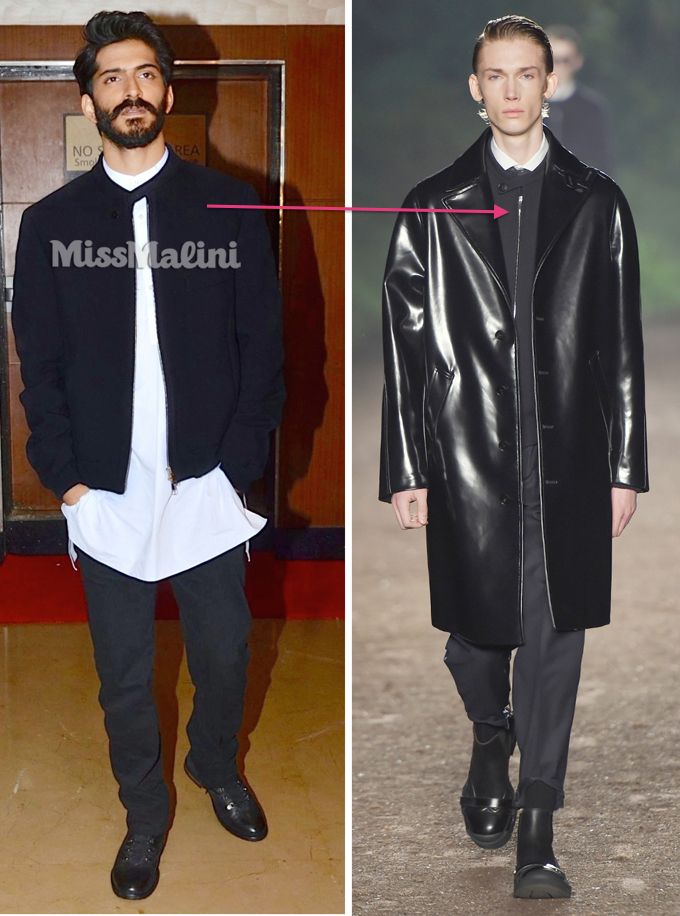 I loved this silhouette the first time he paraded it and I still love it. Why change a winning formula, right? Nicely done, Abhilasha Devnani.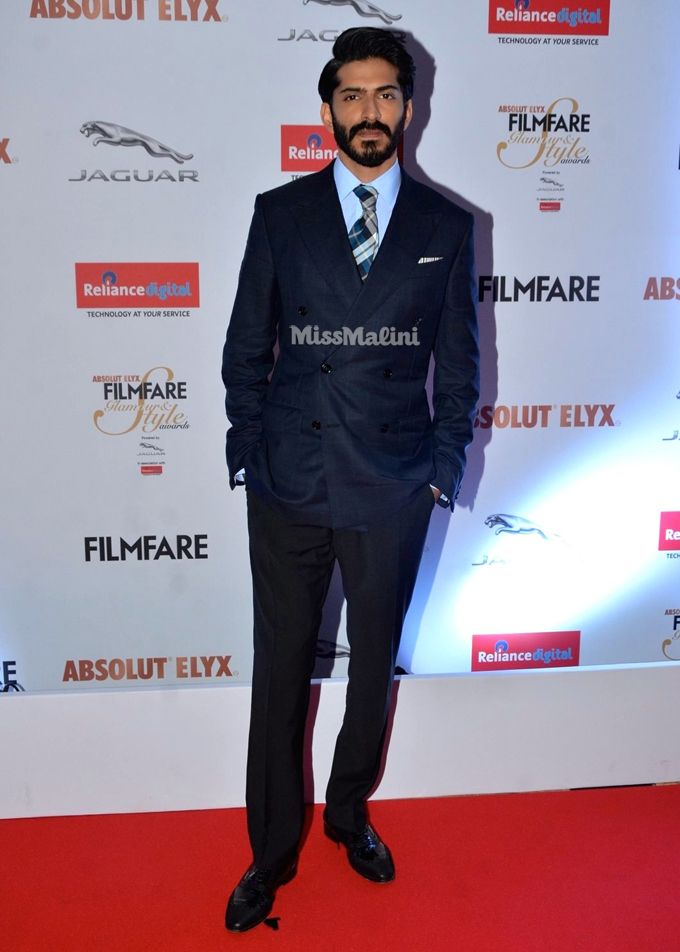 Next up was the Filmfare Glamour & Style Awards, where he was bestowed the 'Fashion Debut' award. To pick up the gong, he wore a navy windowpane jacket from Ermenegildo Zegna's Autumn/Winter'16 line, black dress trousers from Selected Homme, powder blue shirt from Brooks Brothers, an argyle print tie from San Baweja and pocket square from The Meraki Project. Patent wingtips from Dior Homme provided the classic finishing touch to this dapper look. Just a wee whinge: I wish he straightened the tie before he stepped out on the red carpet.
Hardhvardhan Kapoor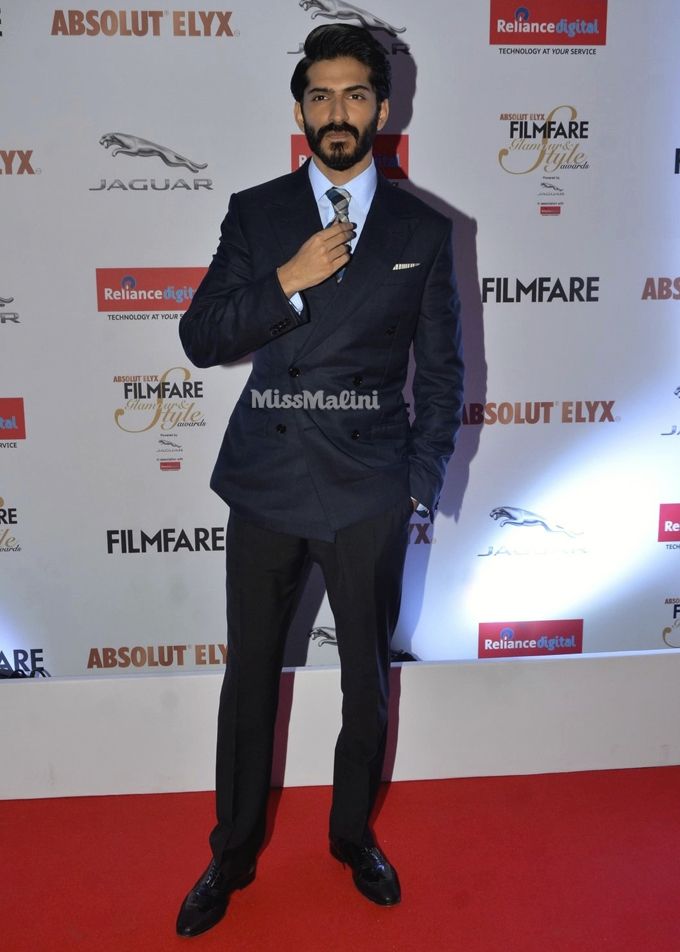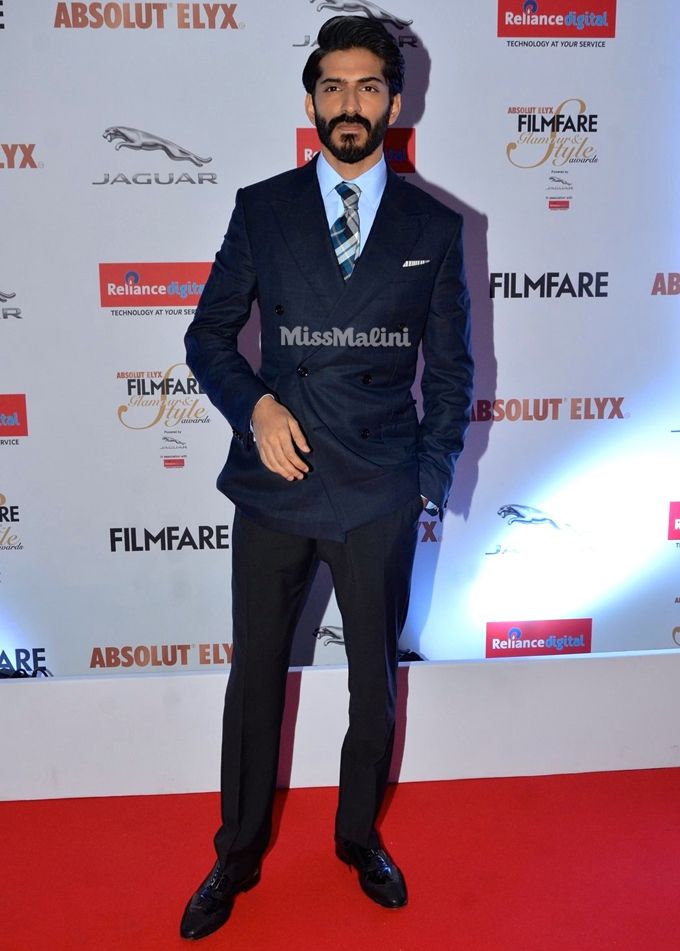 Hardhvardhan Kapoor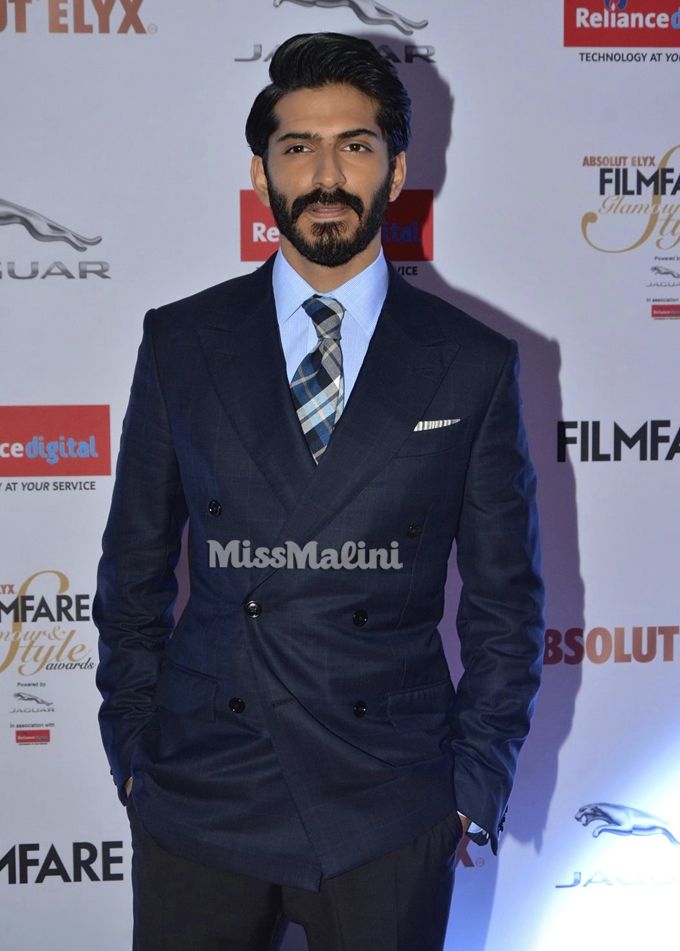 Hardhvardhan Kapoor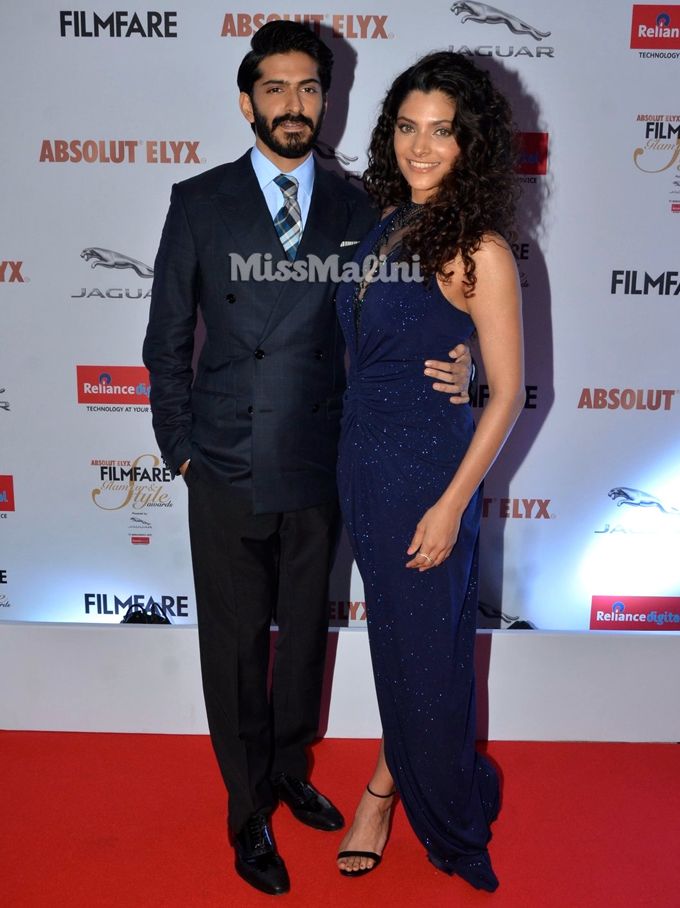 Harshvardhan Kapoor and Saiyami Kher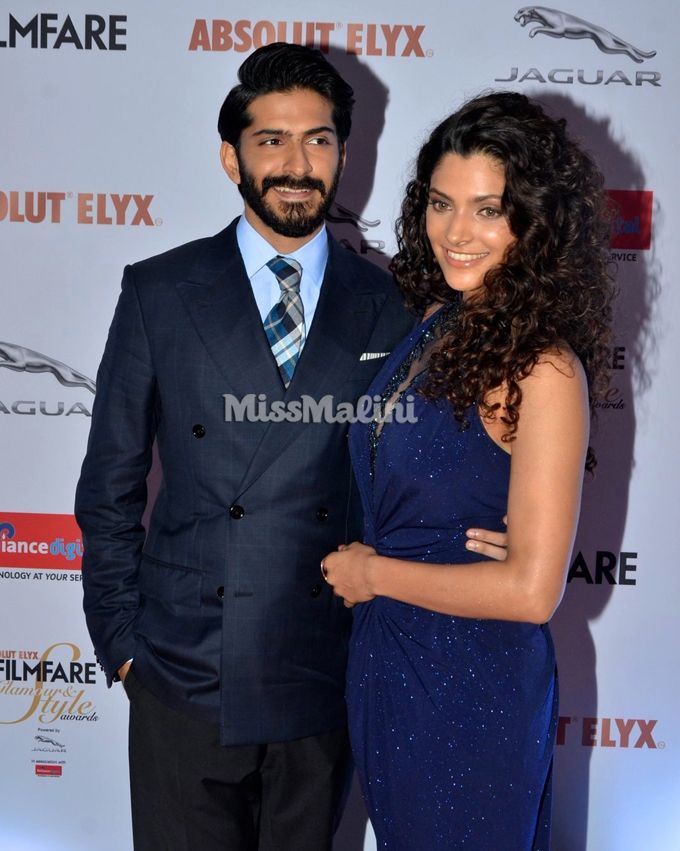 Harshvardhan Kapoor and Saiyami Kher
Still, he was THE best dressed male on the red carpet that night. Great styling, Abhilasha and Rhea Kapoor 😉
Pix: Viral Bhayani for MissMalini