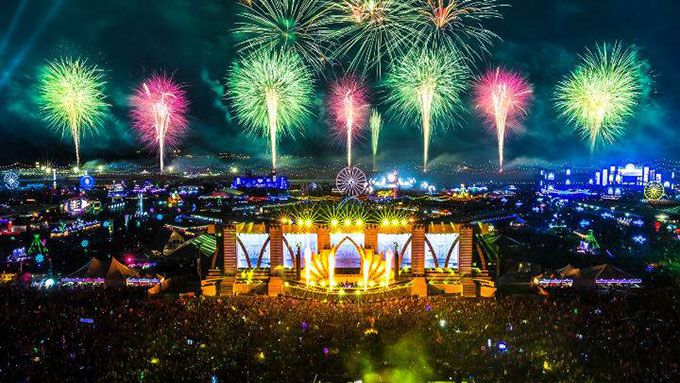 The time is right to feather up, rock that outfit and gather your gang to enjoy a day or two of sun, music & maximum fun! Here's our guide to get you hopped up and excited for some of the coolest and freshest music festivals on this tail end of the year.
Bacardi Nh7 Weekender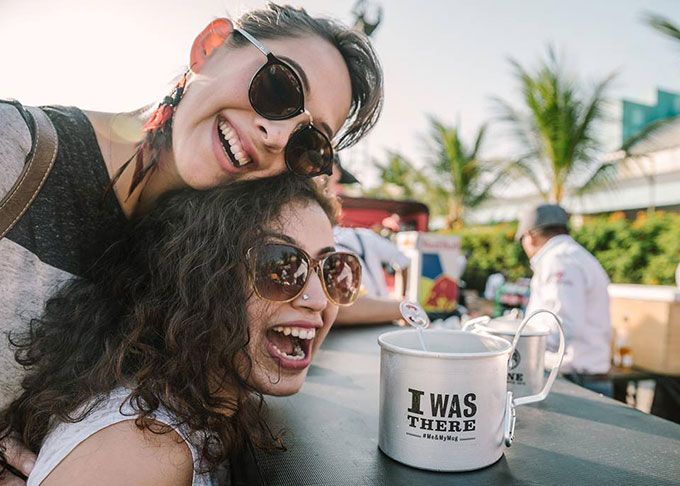 Where & When: Shillong (Oct 21-22), Hyderabad (Nov 5-6) & Pune (Dec 2-4)
Why: India's most recognisable multi-stage festival where you can expect to catch your favourite, pop, indie, rock n roll, & electronic artists from India (read: Amit Trivedi, Nucleya, Raghu Dixit Project, AR Rehman, Madboy/Mink, Soulmate, Prateek Kuhad) and certain biggies from the Top 100 international charts, cleverly narrowed it down to 3 cities this year. With all-round stellar lineups, carefully curated to each city, we can hardly wait to catch some of our favourite stars live and loud at this year's editions! We think there's something for everybody here so check out the spanking line up (below) and book your tickets at insider.in!
EDC India
When & Where: Delhi NCR (Nov 12 – 13)
Why: Electric Daisy Carnival, commonly known as EDC, one of the biggest EDM festivals in the world, with its flagship held annually in Las Vegas, Nevada, is travelling to us in India! Featuring some of the world's most renowned electronic artists along with some of our local heroes with interactive art installations scattered throughout the festival grounds, the sheer scale of production and sound design at this one promises to make it the complete "trip"! Click here to visit their cool AF website.
Global Citizen India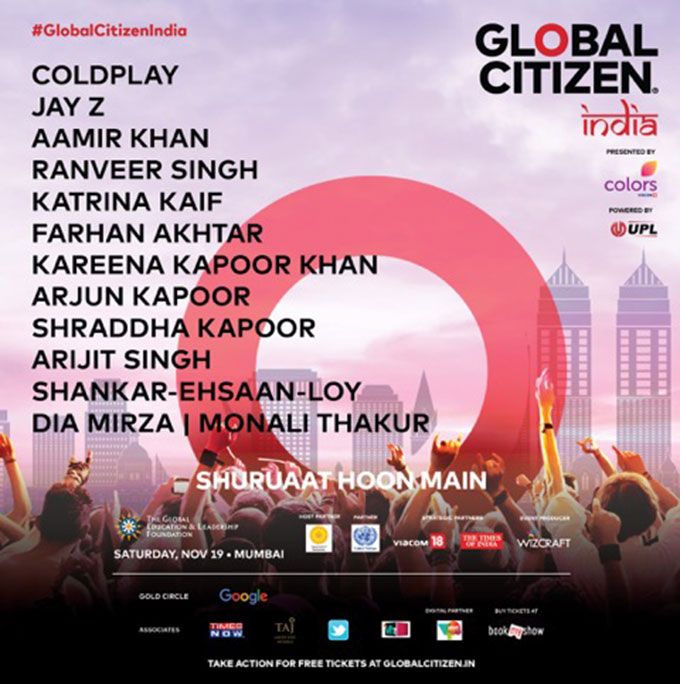 Where & When: Mumbai, Nov 19
Why: One word – COLDPLAY – was just about enough to set the interweb ablaze! But there's more to it than meets the eye. The Global Citizen Festival is an annual music festival established in 2012 in Manhattan, New York by Global Poverty Project as a part of a continued movement to end extreme poverty by 2030. Tickets for this are unfortunately sold out, but have no fear as you still have a chance to be a part of this global revolution – by becoming a Global Citizen. Take action, earn points by completing some easy and effective tasks and be eligible to win passes to watch one of the biggest bands in the world! Sounds like Paradise <3
Echoes of the Earth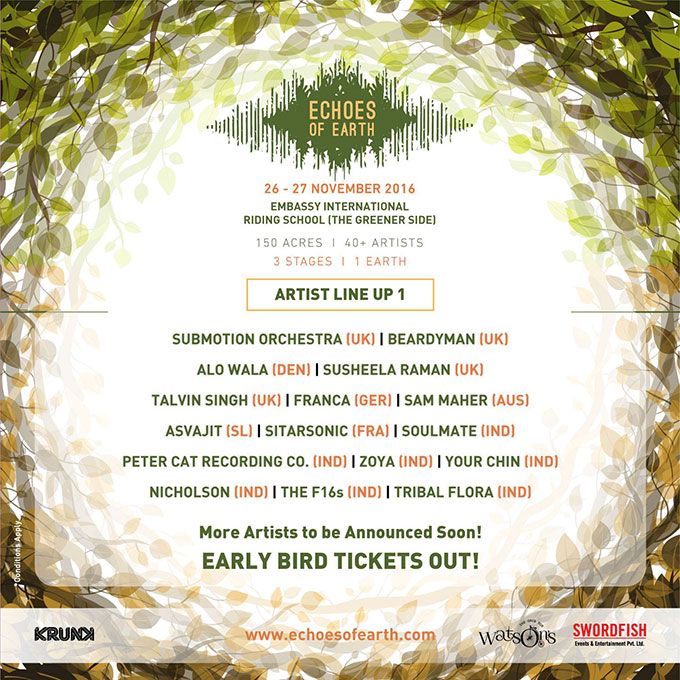 Where & When: Embassy International Riding School, Bangalore (Nov 26 – 27)
Why: This one's a newbie in the scene! Spread across a massive 150 acre area, this will be Bangalore's very first ecologically crafted music festival, where over 40+ international and Indian artists and musicians will come together to display their aural wares and artistic expressions. It will also feature workshops conducted on music, wellness, and the green lifestyle and a museum of lost instruments – a celebration of musical tools that have come to be lost and buried under the digital mass that we've come to make our habitat today. This consciousness along with the first announcement of performing artists has totally piqued our interests! Click here to be a part of the echo… Echo…. Echo….
Magnetic Fields Festival

Where & When: Alsisar Mahal, Shekhawati, Rajasthan (Dec 9 – 11)
Why: Specially curated sets by the world's edgiest & forward thinking electronic producers on stages set up in surprise spots of a dreamy 17th century Rajashthani Mahal, make this baby India's entry in International Top 20s lists! A short train ride from Delhi, MagFields is best experienced as a camping festival with options on offer to book your own plush 2 to 6 person bedouin tent or brave it out by pitching your own tent! Check out their starry eyed website to find out who's playing this year!
Enchanted Valley Carnival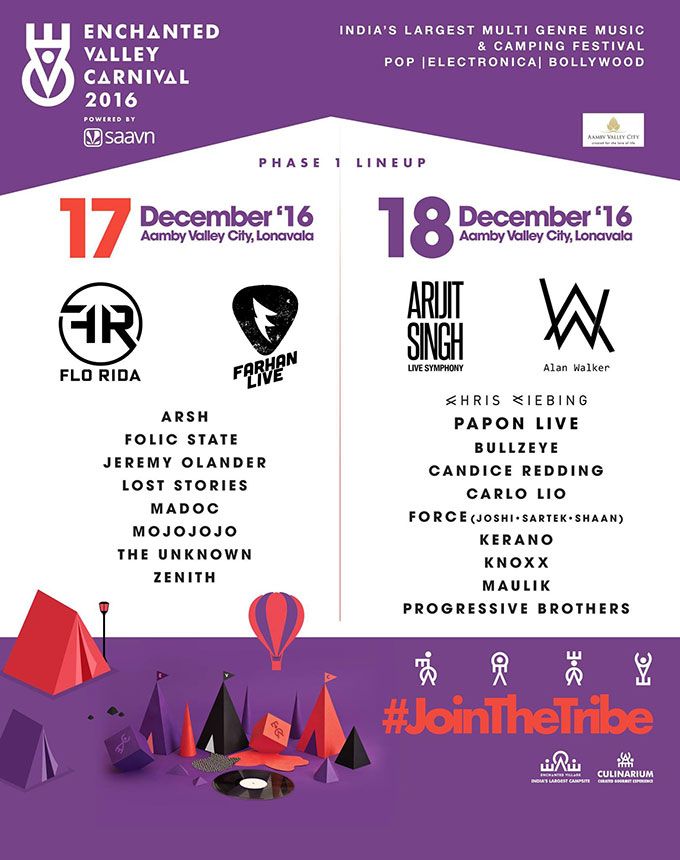 Where & When: Aamby Valley City, Lonavala, Pune (Dec 17 – 18)
Why: EVC is that one place where adventure sports lovers can get their festival fix! To further set it apart from the others, they introduced 'Culinarium' – a curated gastronomical experience – to add some spice to the festival flavour! They always do a great job in bringing together some of the most electrifying Indian & international performers across electronic & live genres and with acts like Flo Rida & Arijit Singh on the bill this year, there's every reason to visit their website to book your tickets right away!
It wasn't easy to zero in on 6 so here's some legit fests you should definitely keep a peeper out for:
The Piano Man Jazz Cafe presents Giants of Jazz in New Delhi (Nov 16 – 26)
Goa International Jazz Live Festival in Santrem Beach, Bogmalo, Goa  (Nov 26 – 27)
Hornbill Festival in Kohima, Nagaland (Dec 1 – 10)
Hope we got you covered and pumped to strap on those comfy dancing shoes to complete your #OOTD! Don't forget to accessorise and tell us what we're missing on our radar by commenting below.