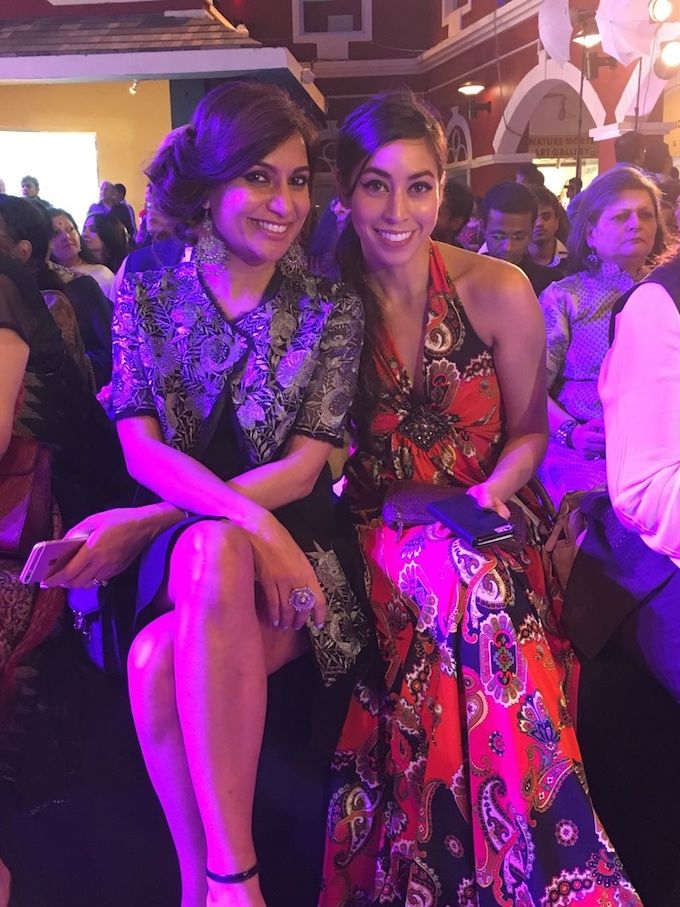 I was stoked to join MissMalini at The India Story in Kolkata during the second week of my new role as Fashion & Beauty Director. I'm actually new to India—like, two weeks new—and had no idea what to expect. From what I was told, TIS is a four-day festival jam-packed with a sensory overload of funky music, contemporary art, unique fashion, eclectic home goods, swanky food, and most importantly, all originating from the motherland. A big celebration of Indian heritage and tradition—Your typical description of a culture-fair, right?
A lot of us might associate traditional India with antiquated, but the output was far from stale. This feast for the eyes was relevant not only in India, but internationally as well. Visiting each stall reminded me of my days living in Brooklyn, strolling streets lined with indie boutiques and obscure galleries. For two days, I quickly became that annoying person who dominates your IG feed with more imagery from a single moment than necessary. Sorry.
TIS's fusion of classic and contemporary reminds us that age-old craftsmanship is what keeps India's colorful pulse beating and allows us to spawn even more vibrant creations than our ancestors have. All-in-all, the festival is an interesting place to spend a couple days if you're an art-enthusiast and love to go shopping. Speaking of shopping, here are my favorite things I saw at The India Story that I'm adding to my wish list.
1. Silvense by Vrindaa necklace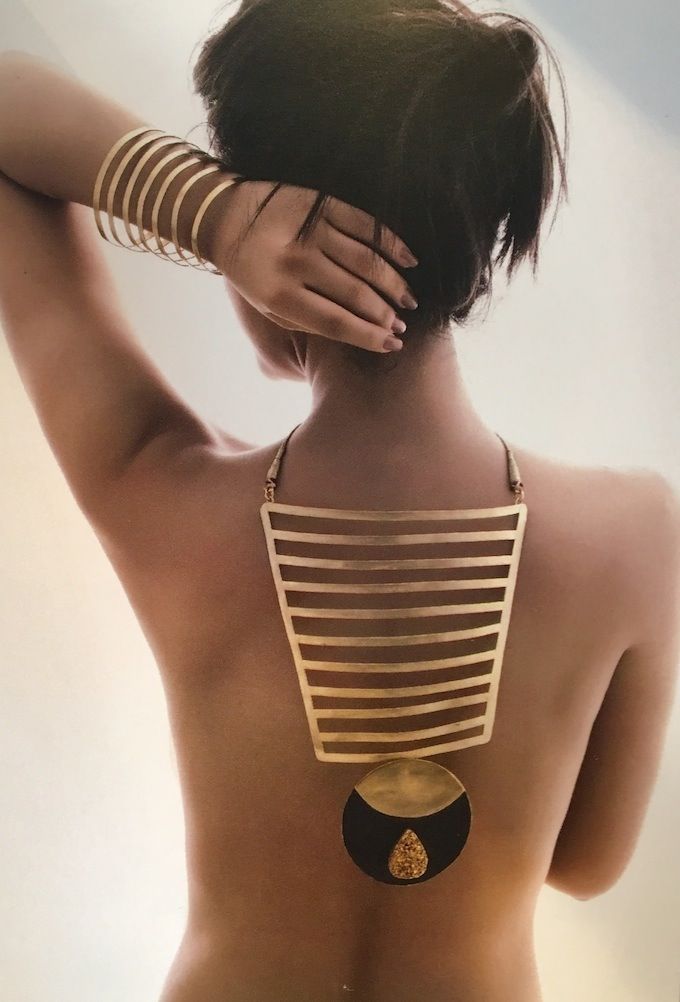 This well thought-out necklace from Silvense by Vrindaa adds instant allure to any ensemble. I rationalise investment purchases by whether or not I can wear the piece on multiple occasions—the office, weekend outings, and dress-up events. I'd love to pair this statement necklace with a casual black t-shirt, skinny jeans, and flats, then flip it backwards (as seen here on the model), over a backless dress to attend a wedding. Purchase justified!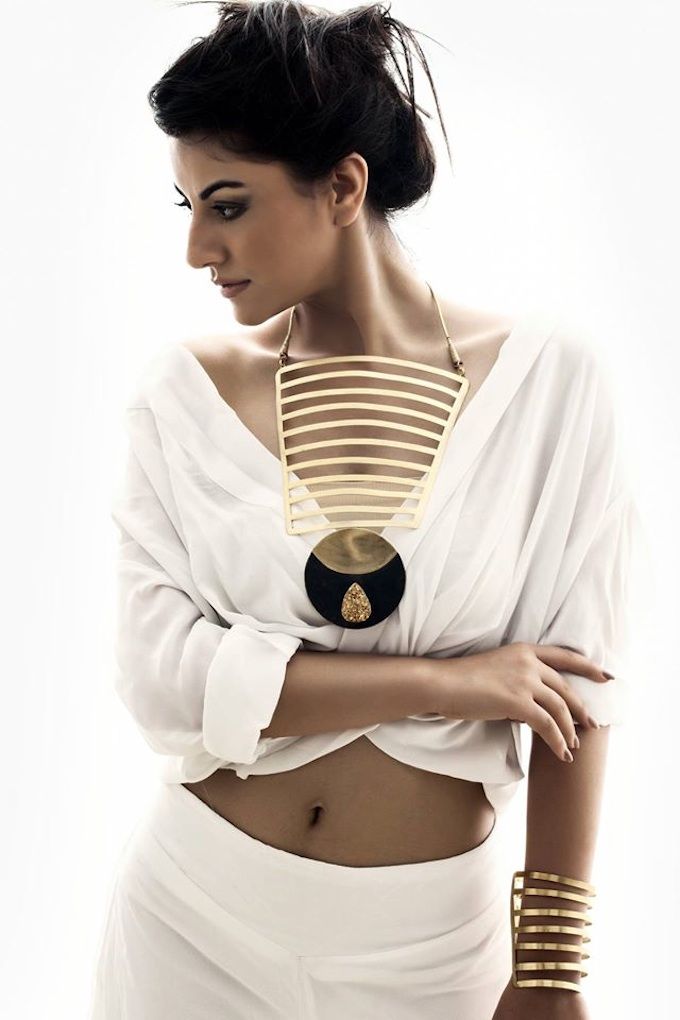 You can find them: Silvense_Jewelry
2. Curry. London earphone holder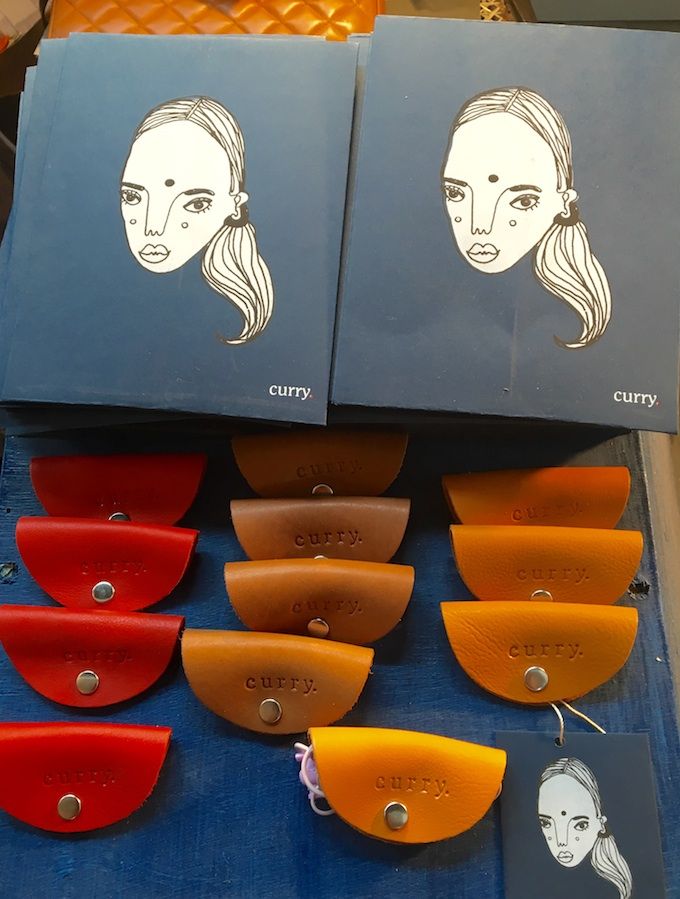 The soft leather holder is impressed with the logo of its bi-annual magazine Curry. London, which its Creative Director describes as containing edgy content (like a photo essay of prostitutes getting ready for their shift) to quirky and slightly raunchy imagery (think illustrations of sexual encounters between interacial couples).
P.S – The magazine is available for Rs. 1,000 for 2 issues!
You can find them: currymagazine
3. June earrings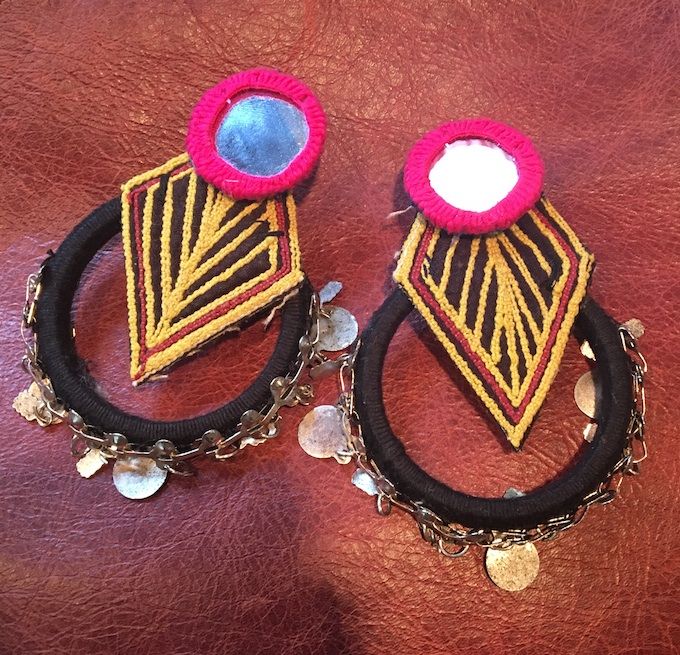 The vibrant color combinations of June's bohemian earrings had us wanting a pair of each. Some of the dangly styles were a bit heavy on our lobes, but the styles pictured here felt just fine. Fun fact about this eco-friendly brand: each accessory is handmade entirely from upcycled vintage materials.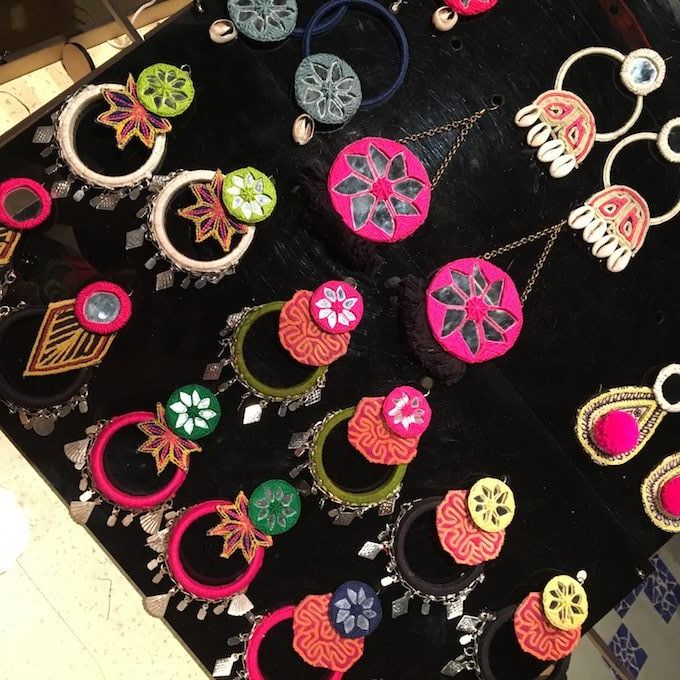 You can find them: June
4. Inbloom home goods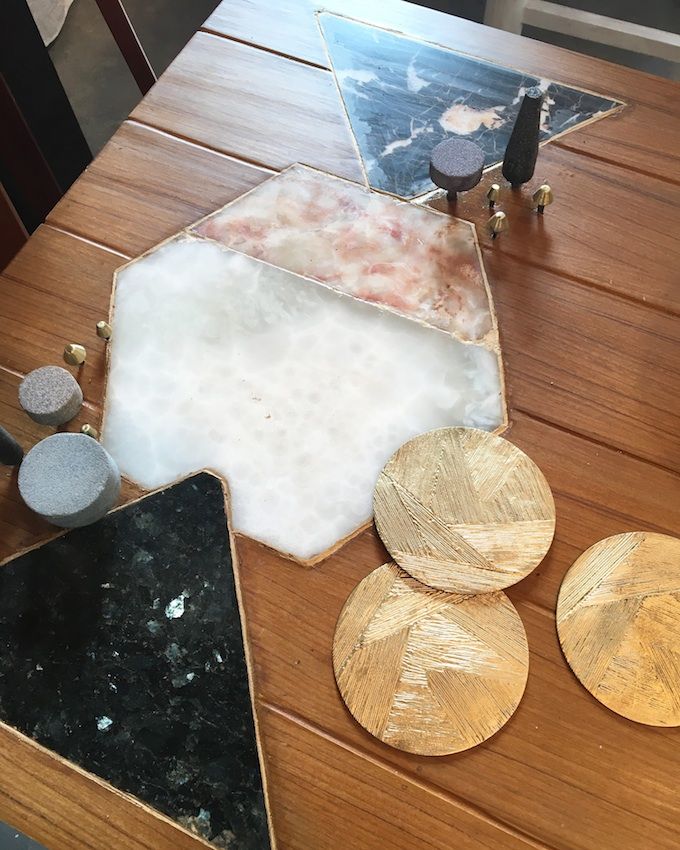 Home goods and fine art collide, creating visually stunning, yet functional additions to your nest. What makes these high-end designs even more appealing is that they're reasonably priced. My two must-haves: these gorgeous brushed brass coasters and a wooden chest of drawers adorned with a beautiful marble inlay. The 3-D embellishments are meant to resemble a cityscape, adding a bit more garnish to an otherwise ordinary piece of storage.
You can find them: www.facebook.com/InBloom
5. Brandless camera case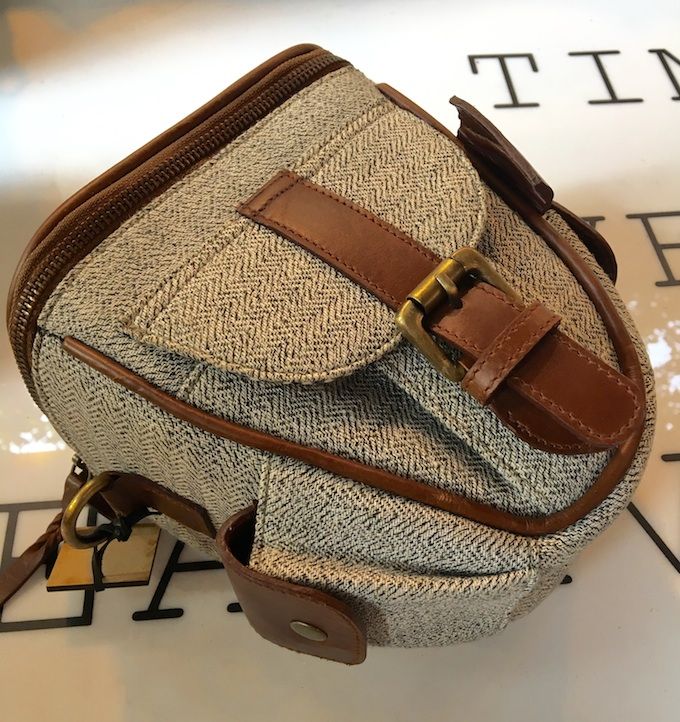 For the wanderlust who never leave home without their SLR—This lightweight camera case not only looks smart, but helps you pack smart as well. There's enough padding to safely lug around your gear while traveling. Plus, it has a ton of pockets to store your camera's accessories. You'll definitely look the part of worldly nomad with the old school charm from this classic tweed and leather case.
You can find them: BeBrandless
6. Studio Metallurgy stools and jewelry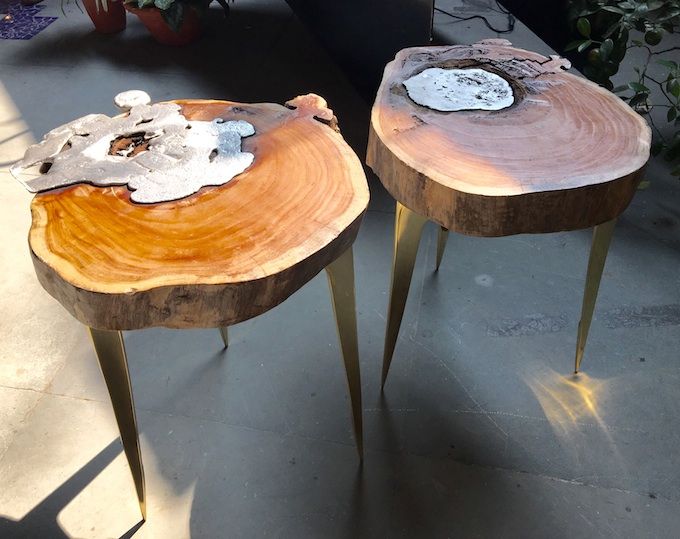 These industrial style stools are handcrafted by designer Advaeita Mathur in her Dehli studio. Casting the metal herself, Mathur creates organic forms (resembling moss and underwater vegetation), combining them with real tree trunks to juxtapose her urban aesthetic. Digging the brass jewelry Mathur is wearing? Contact her to make you a custom piece.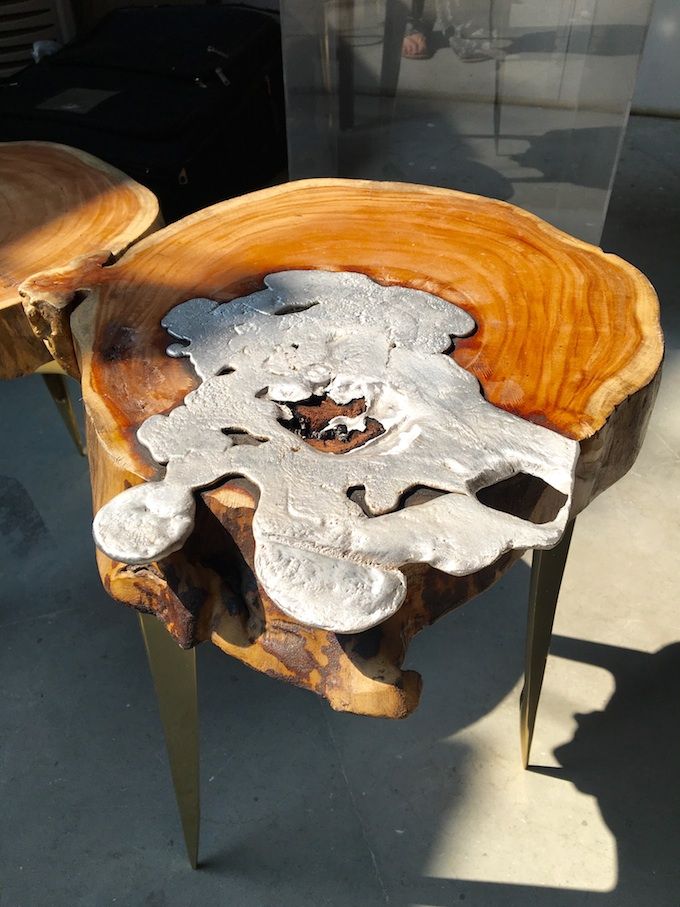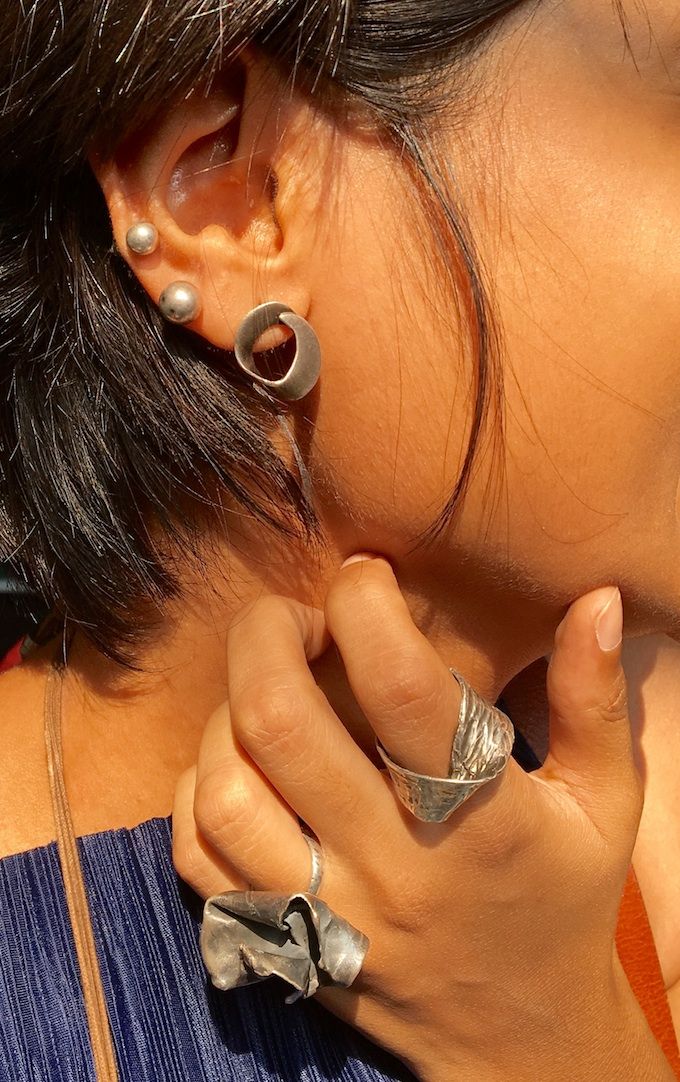 You can find them: Studio.Metallurgy
7. Son Of A Noble (SNOB)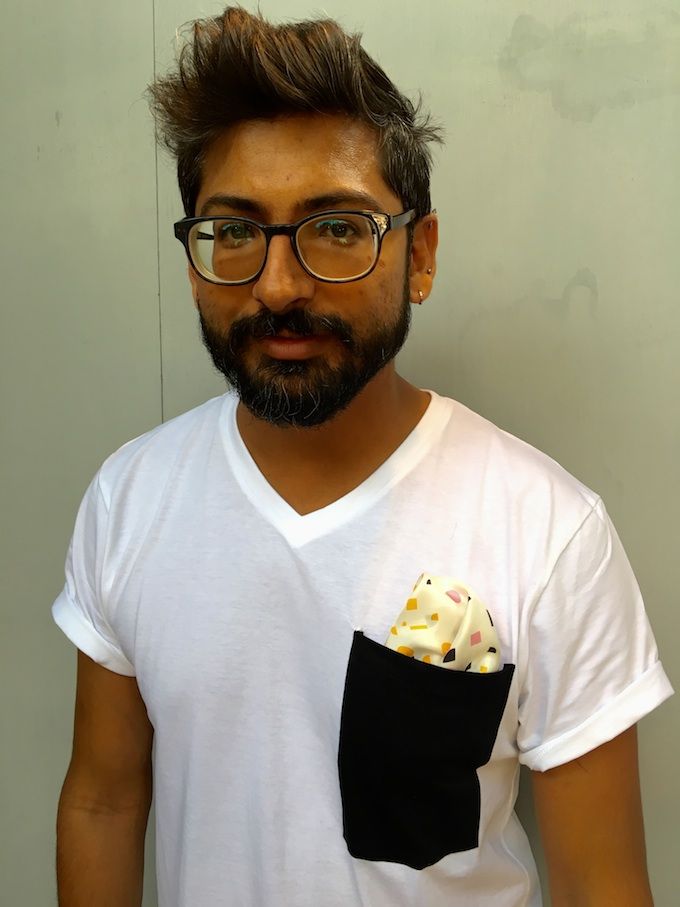 If minimalism, geometric lines, and monochromatic graphics speak to you, then you'll find all you're looking for at SNOB. Not taking themselves too seriously, the menswear label also carries fine silk twill pocket squares with quirky prints (like this fun Tetris inspired one). "What's with the name?" I asked founder Mani Shahker Singh (above). "We all have a little snob inside of us. To some extent, we're all full of ourselves. But SNOB believes that every negative has a positive, and we are here to show the brighter side of being a snob." Meaning, if you like the finer things in life—it's okay, own up to it. And don't be afraid to love yourself.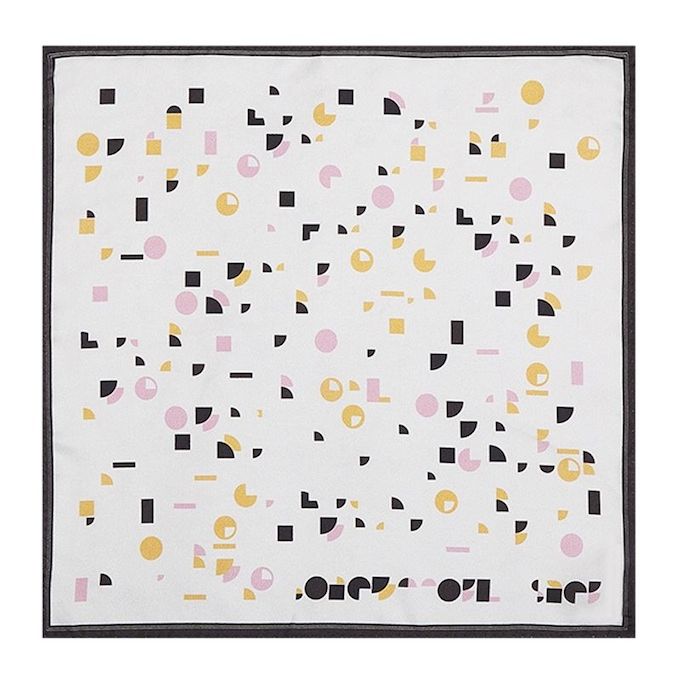 You can find them: SonOfANoble.SNOB
8. Anaam jacket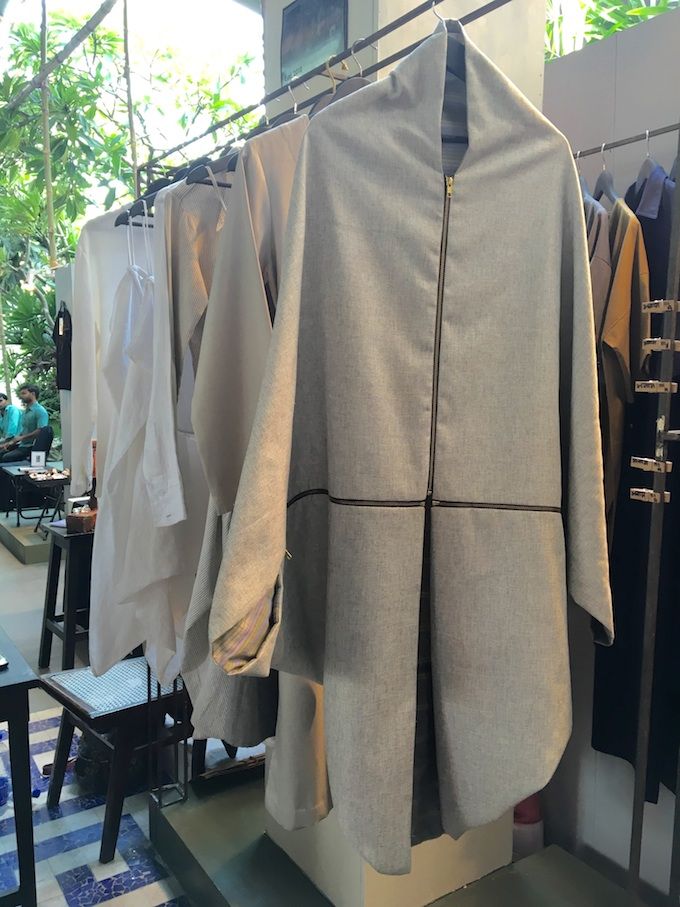 Anaam's jute and cotton jacket instantly caught my eye, but even more brilliant—it can be worn three different ways when unzipped. The label's mantra is creating wearable pieces that incite feelings of freedom. Having style, comfort, and functionality all at once? Freedom indeed!
You can find them: AnaamOfficial
9. Sahil & Sarthak mirrors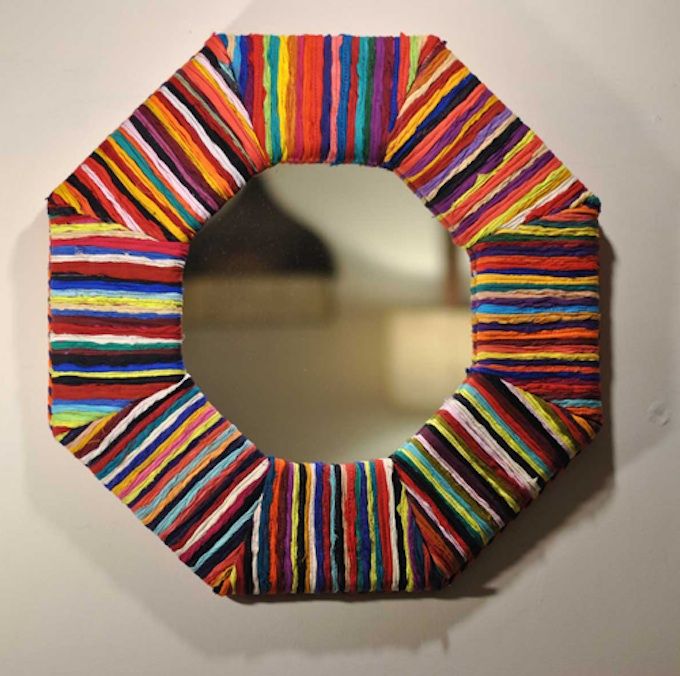 Sahil & Sarthak truly embody what The India Story is all about: interweaving heritage with contemporary lifestyle. Although each piece has a modern finish, local artisans use traditional methods of sourcing unused excess materials from garment mills and hand spinning them into colorful ropes used to cover mirrors, chairs, and lamps. The designers refer to their upcycled goods as ASAP, meaning "As Sustainable As Possible." Like a statement necklace, this multi-colored mirror adds intrigue and personality, whether hanging on a plain white or colorfully printed wall.
You can find them: SarthakSahil
10. Studio Kassa nose rings and bags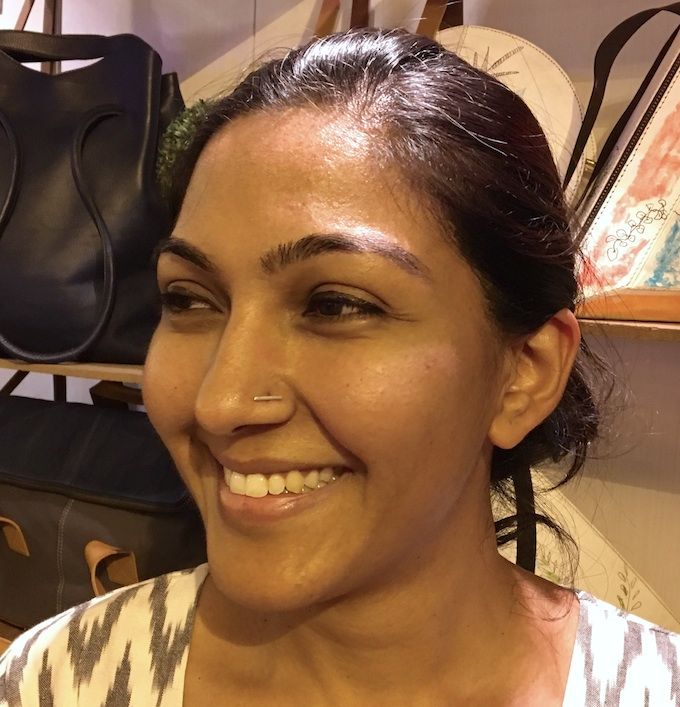 One thing I've noticed since moving to India is how killer the nose ring game is here. Trendy zirconia studs on Brooklyn hipsters have taken a backseat to sophisticated, modern shapes like this gold bar seen here on designer Aarushi Kumar of Studio Kassa. I also love each and every one of their chic, lazer-on-leather, geometric clutches.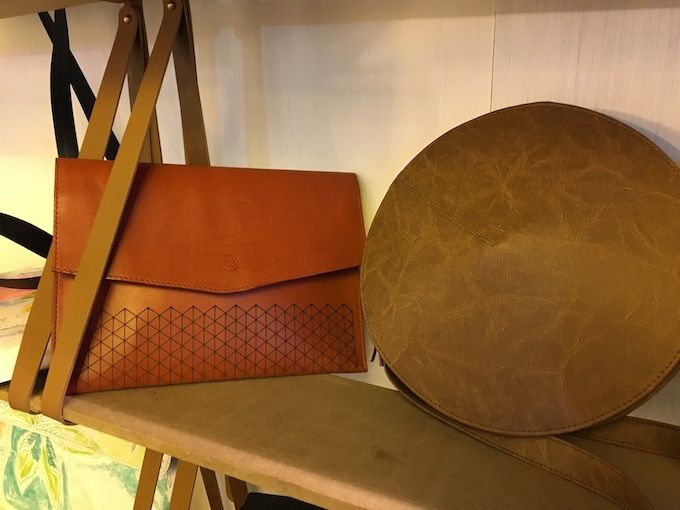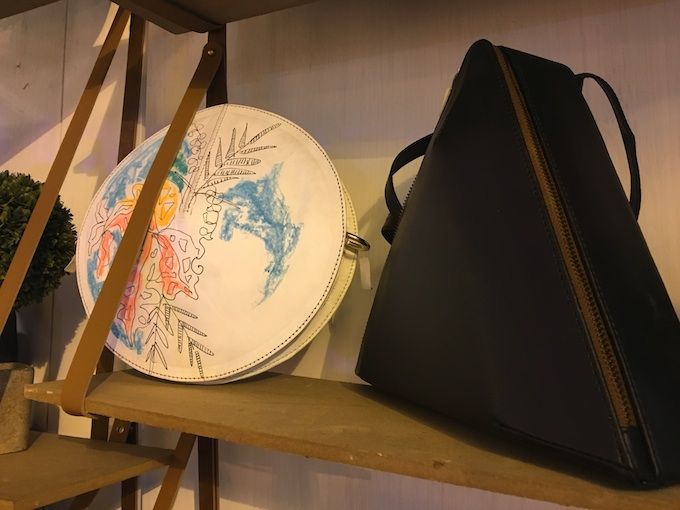 You can find them: StudioKassa
11. Kulture Shop stationary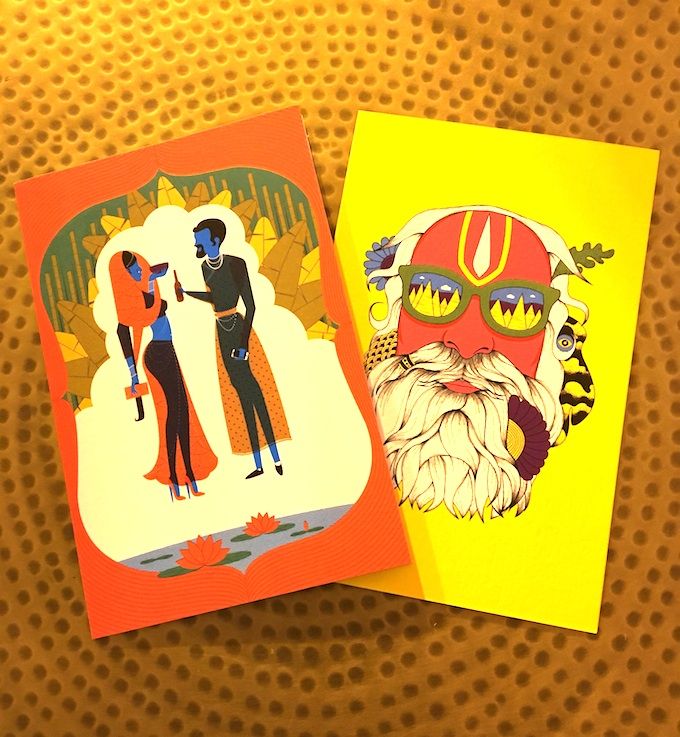 I know I said "Top 10," but there is so much to love here at The India Story that I'm throwing in these greeting cards from Kulture Shop as well. The brand's graphic designers (from all over India) create vibrant prints that adorn stationary, mugs, cushion covers, even wallpaper!
You can find them: KultureShopIndia
Find out more about The India Story at www.theindiastory.in
This story is in partnership with The India Story.