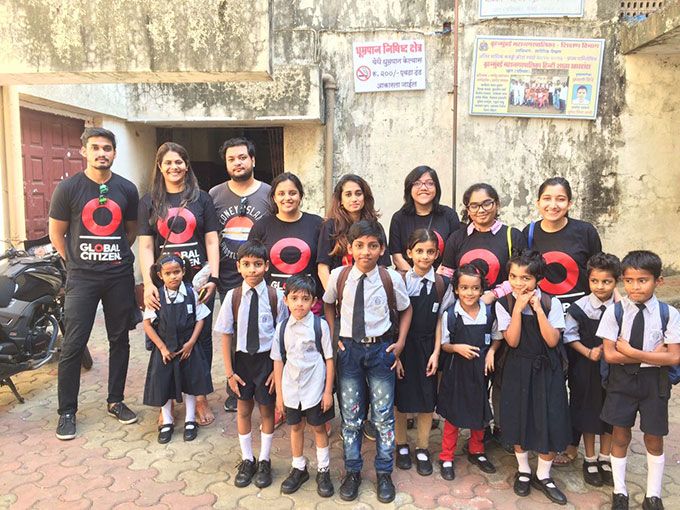 With a little less than a month to go for the much-awaited Global Citizen India Festival, 1,000 happy Mumbaikars join hands and volunteer for the first #OfflineActionDay!
Global Citizen India and Mumbai-based The Green Batti Project (a one-on-one mentoring program that pairs educated professionals with youth from under resourced communities) pair up to encourage young Indians to transform public schools in Mumbai. These youngsters came together to gather data on things like computer facilities, classroom environment, sanitation and drinking water at 100 schools across the 24 wards from Churchgate to Dahisar. All together, these busy bees surveyed nearly 400 sanitation facilities and close to 800 classrooms!
One of the biggest challenges of transforming public schooling systems is identifying the simple needs that sometimes can go overlooked. But these kids notice it and that's where their useful insight comes in!
As a thank you to these generous volunteers, Global Citizen India, gave away 500 free passes to their festival on November 19. The other 500 were automatically entered into the next ticket draw. Want to help? Visit their website, sign up, let their stories inspire you, and complete a few easy tasks to help create a brighter future for your little sisters and cousins, and one day, even children.
In case you need some extra incentive, doing the above also puts you in the running to earn tickets to the Global Citizen Festival India. Did we mention Coldplay, Jay-Z, and A R Rahman are headlining?
P.S – Global Citizen Festival is on Nov 19 at MMRDA grounds Bandra-Kurla Complex in Mumbai.