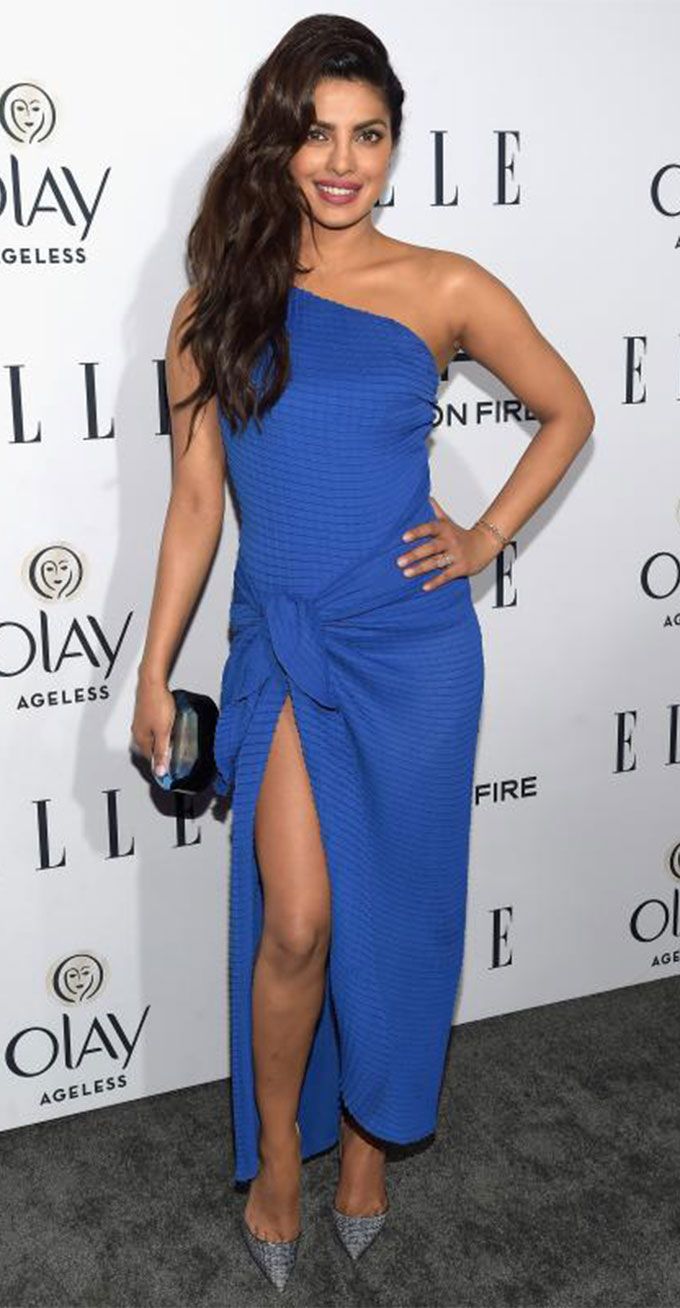 Priyanka Chopra was the most recent guest on The Ellen DeGeneres Show. The actress is currently riding high on her international success and was on the popular show to promote Quantico 2. Ellen DeGeneres who is synonymous with everything cool set a fun tone for PeeCee on the show, and played a fun drinking game with her.(are you secretly wishing you were a part of this game?)
She was expected to drop a coin through a maze box and drink from the glass that the coin fell into. Water was one of the options but the diva's coin fell into some tequila – so PeeCee downed a shot and claimed that it would be a smooth interview. LOL! The diva recounted her Emmy's experience and spoke about how a shot of tequila got her tipsy on the special event. So, Ellen grabbed the opportunity to ask her to indulge in a similar fun drinking game. They discussed everything from the trademark Miss World wave to the drinking capacity of Indians. Goes without saying, it was a smooth interview!
Watch the fun chat between PeeCee and Ellen:
Your thoughts?