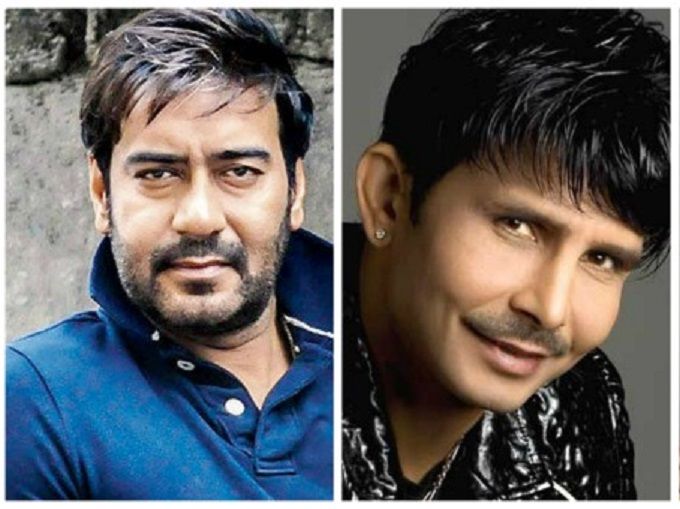 KRK apparently leaked bits of Ajay Devgn's movie Shivaay on Twitter before he realized it's a cyber crime and deleted the said tweets. BollywoodLife.com got screenshots of the same before he removed the said tweets and the damage has been done. The makers of the movie have decided to take legal action against him. Here's what the COO of Reliance Entertainment told the website about this leak and their decision –
We are taking strict legal action and filing a complaint with the cyber crime in Mumbai. We have also written to all the social media platforms like Twitter, YouTube and Facebook too because when any kind of piracy happens, we take stringent measures.
When asked if they have enough proof against KRK, he said –
Yes, we have taken all the video screenshots, so there is proof that he has been videotaping from inside the hall. We have traced the hall in Dubai also and even plan to take action against the theater owners because how could they allow someone to take video from inside the hall? We have proof that he had started pirating the film from the theater.
Here is the screenshot of KRK's tweets –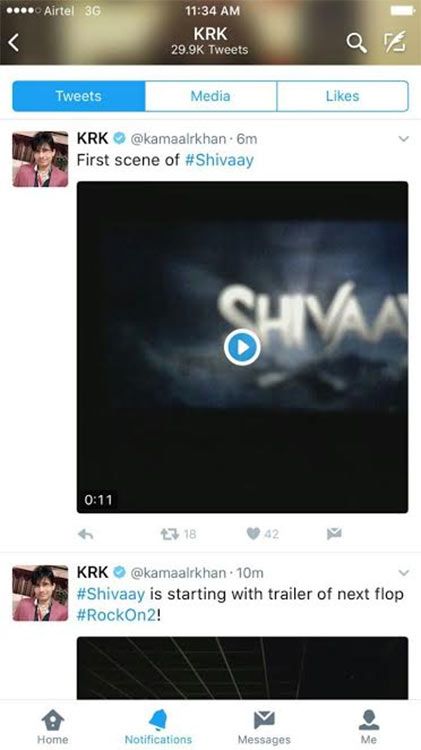 Earlier too, Ajay and KRK locked horns over the movie. Looks like this isn't going to end soon.