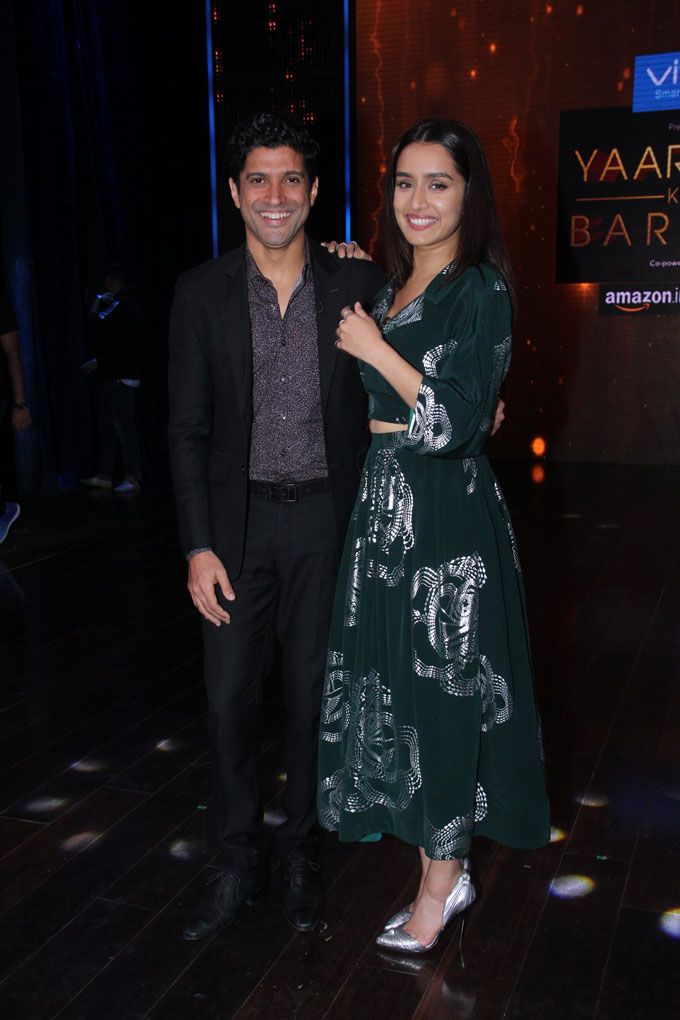 Rumours about Rock On 2 co-actors Farhan Akhtar and Shraddha Kapoor's alleged relationship have been doing the rounds, ahead of the film's release. In an interview with Mid-Day, Farhan expressed his disappointment on the baseless rumours. The actor who parted ways with Adhuna Akhtar earlier this year said that his marital status has nothing to do with the rumours and that tongues wagged even when he was married.
Here's what he reportedly said:
How can Ritesh Sidhwani and I fight over Shraddha? The idea of casting her came from him. He'd seen 'Aashiqui 2' Ek Villain, and loved her voice. He was adamant that she play the role. Be it my so-called split with Ritesh or my various liaisons with women, I let it pass. Did you know, at one point, I was with three women at the same time? I was also supposedly moving in with Kalki Koechlin. She sent a hilarious message that read, 'Dude, things are moving very fast between us. Don't you think we should meet once before we move in?'. It was hysterical. I responded to her saying, 'If not anything else, let's meet and discuss the colour of the walls, at least'. I have tried hard to not let such things affect me when I am promoting the film with Shraddha. When people have to write stuff, they do. Who says what to whom goes around as Chinese whispers.
Read the entire interview here.
Your thoughts?