Wearing an outfit true to her aesthetic, she attended an event true to a good cause!
Neha Dhupia was snapped at the Habitat for Humanity event by Podar International School wearing a colour blocked kaftan kurta by Payal Khandwala. She paired this traditional attire with contemporary accessories like this snakeskin clutch from Salvatore Ferragamo, pumps (also snakeskin), and an Apple iWatch. We love her unconventional style of dressing which always separates her from the rest.
Pulling her hair back into a clean-yet-a-little-messy bun, celebrity hair and makeup artist Sonic Sarwate finished her look with khol eyes and nude lips.
Here are the many times we've loved her fusion of traditional-meets-contemporary style: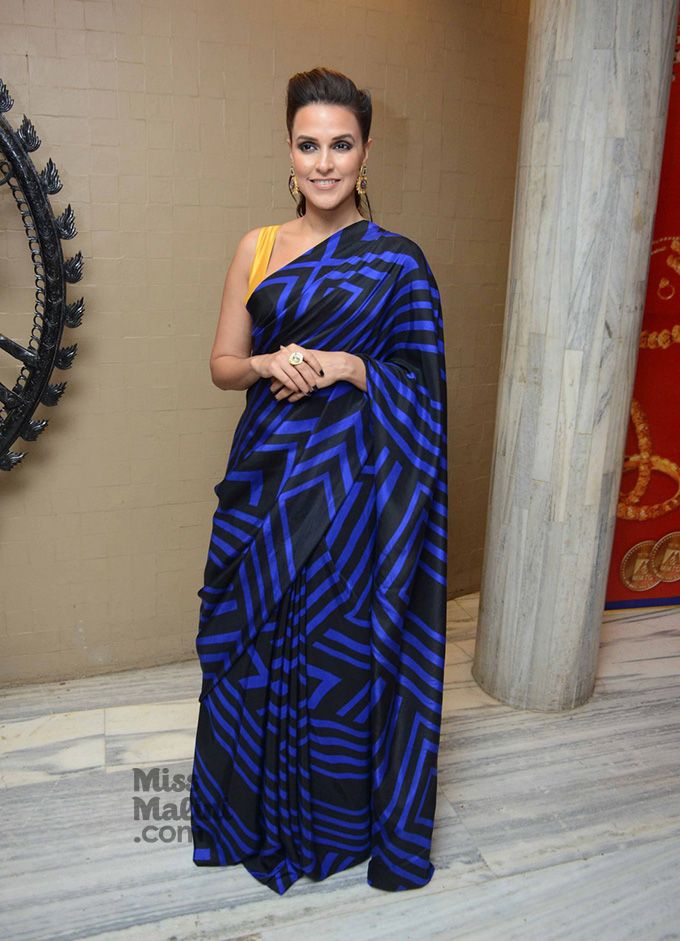 Neha Dhupia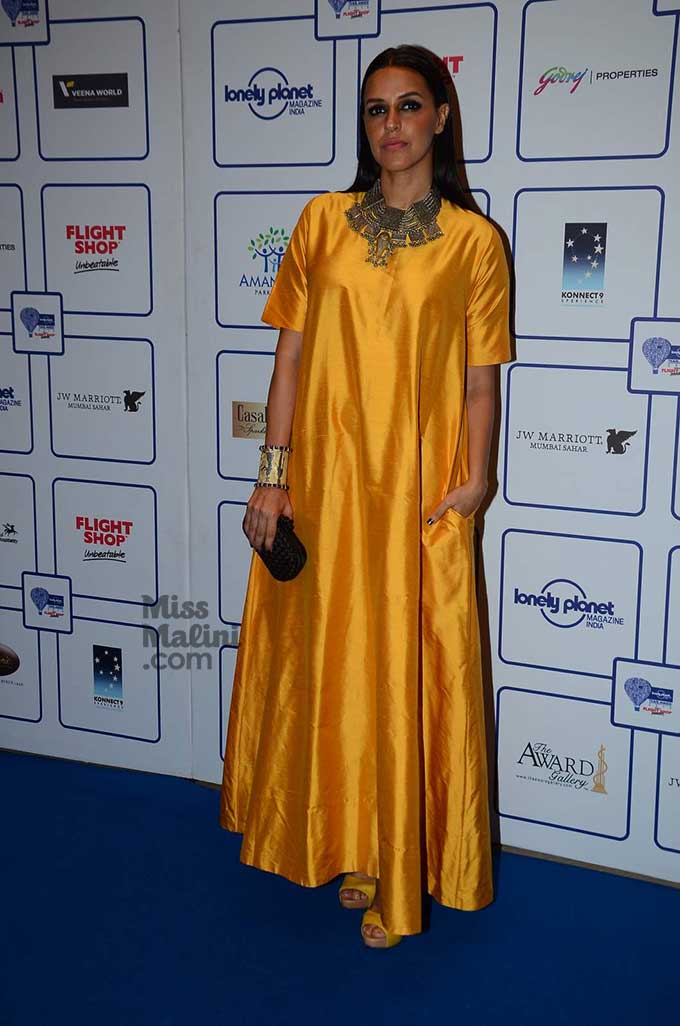 Neha Dhupia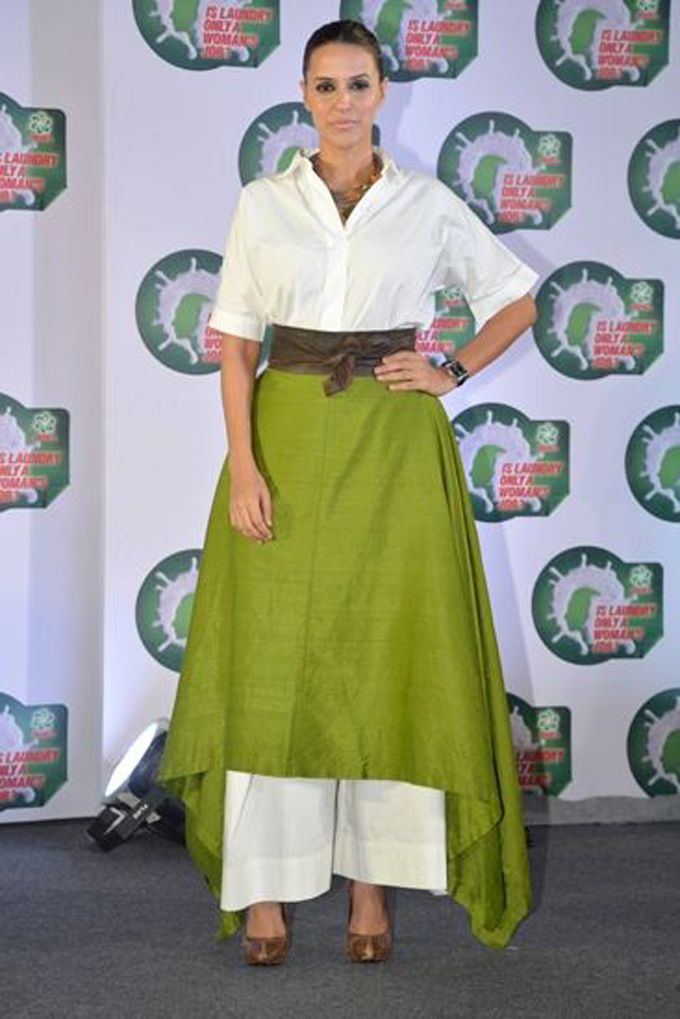 Neha Dhupia in Payal Khandwala (Source: Pinterest.com)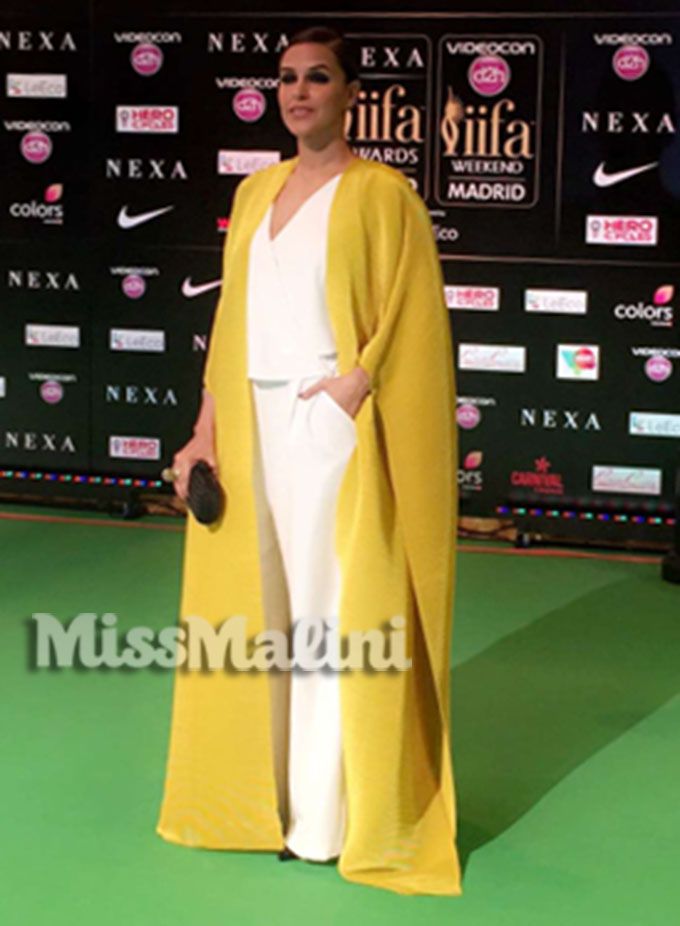 Neha Dhupia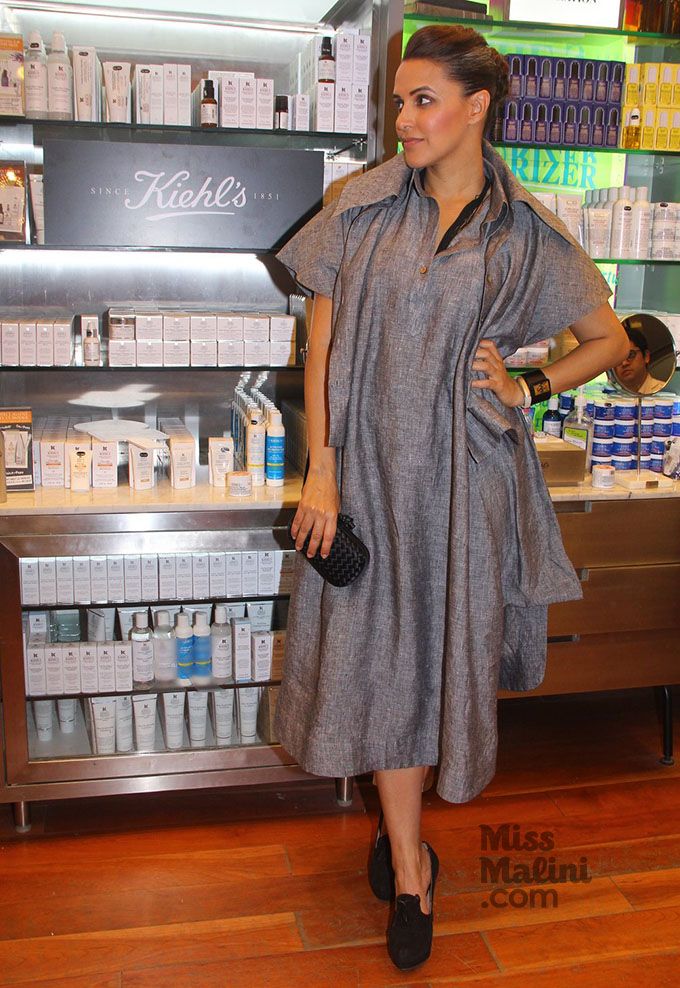 Neha Dhupia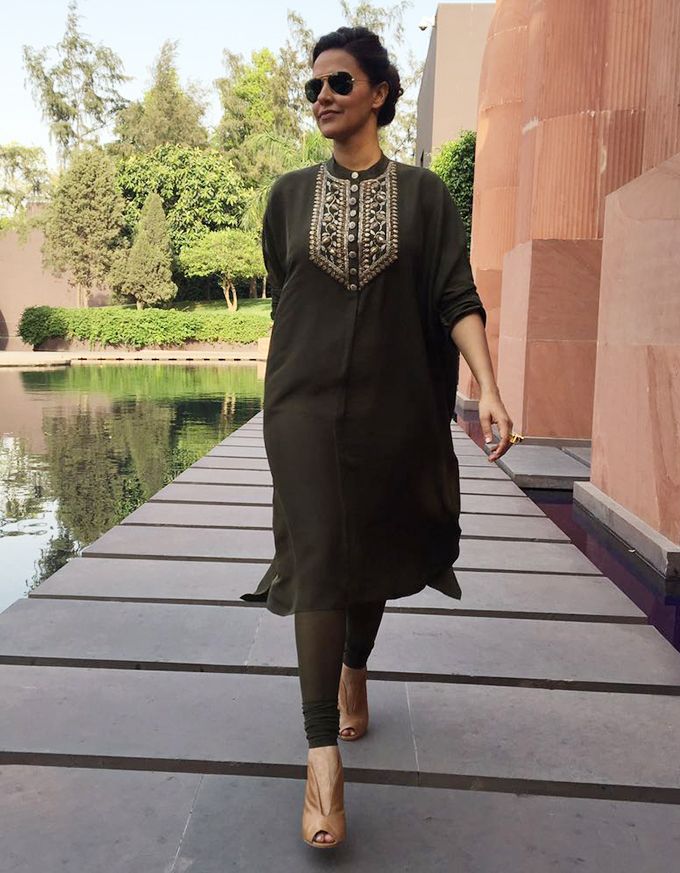 Neha Dhupia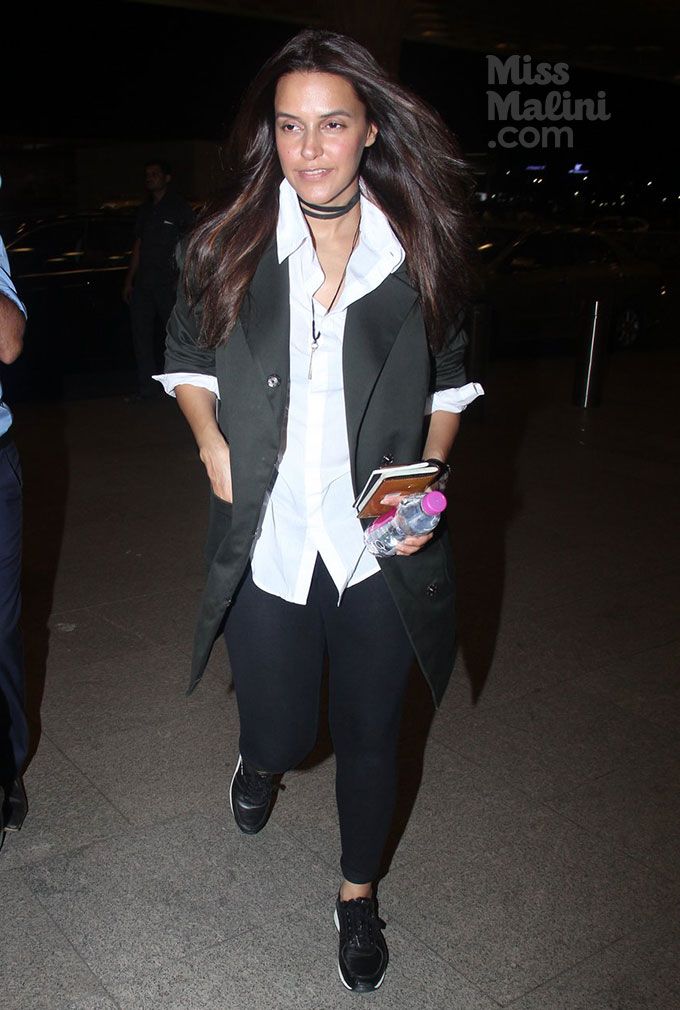 Neha Dhupia
We love Neha Dhupia's aesthetic! Let us know what you think about her personal style by commenting below.