There she goes again…Taylor Swift gives us another major #SquadGoal moment, throwing her BFF, singer-songwriter Lorde, a blowout 20th birthday bash at Carbone in New York.
In true Swizzle style, she steps out looking fierce in this seemingly dolled up outfit. However, on closer inspection, her outfit is actually super casual. Underneath the showy faux cheetah fur coat, Taylor is wearing a black, homeboy hoodie. Interesting how she pairs her pullover with fabulous Prada platforms (just look at those legs!). And she definitely doesn't forget her signature red lip to add insta-fashion to her outfit.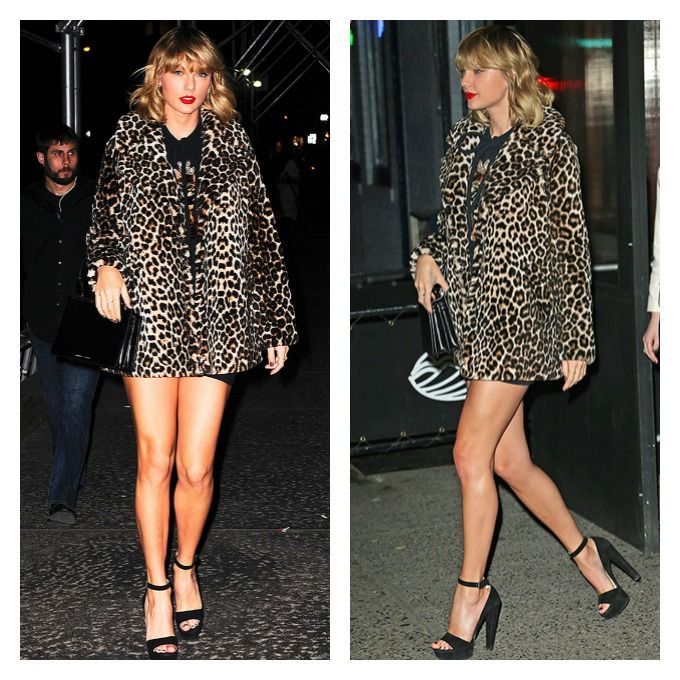 She makes birthday girl Lorde, who's been a part of her squad since day one, a special birthday card and instagrams it with the sweetest message ever.
VS Angel, Karlie Kloss, Girls writer and actor Lena Dunham, and comedian Aziz Ansari also join the celebration.
Swift also tops The Forbes List as the highest earning celebrity of 2016 and it seems there's really no stopping this blonde powerhouse. We're completely fine with that as long as she keeps stepping out in her best Every. Single. Time!
Is wearing heels with a hoodie a do or don't? Let us know in your comments below!