Where do I begin… to tell the story of how a movement to effect change brought Indians from all walks of life together for one day, and witnessed an entertainment spectacle, that will go down in history, (and is going to be pretty hard to top in India to be honest)?
I mean let's face it, we ain't gonna see a legendary Coachella like festival (http://www.missmalini.com/2016/10/18/13-things-i-loved-about-my-trip-to-california-for-desert-trip-coachella/) in Mumbai anytime soon, so where are you going to see a bunch of international music stars, being introduced on stage by a bunch of Bollywood legends, in a series of concerts that blew the pants off a capacity crowd (one that could fill Wembley stadium)?!
The Global Citizen, a social action platform that strives to solve the worlds biggest challenges, by encouraging and rewarding global citizens to come out and take action, held the first ever Global Citizen Festival in India, in Mumbai. I have to say, the scale at which this was done was mind blowing, and I'm not talking about the festival! From getting the PM, Mr. Narendra Modi involved, and industrialists like Ratan Tata, Vineet Jain of The Times Group, Viacom18, Unilever and many others, all of whom pledged a whopping $ 5.93 Billion dollars in fighting social challenges in India!!!
And then there was the entertainment!
So here are the Top 10 amazing things that happened at The Global Citizen Festival India:
10. A staggering 80,000 people turned up!!!
9. Amitabh Bachchan and his baritone voice!
8. The sheer number of stars present (outside of a Filmfare award)! Every Bollywood junkies wet dream!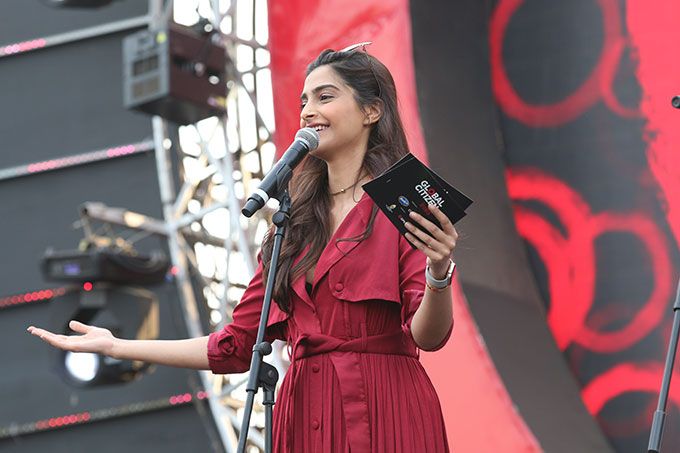 Sonam Kapoor at Global Citizen India 2016
Sonakshi Sinha at Global Citizen India 2016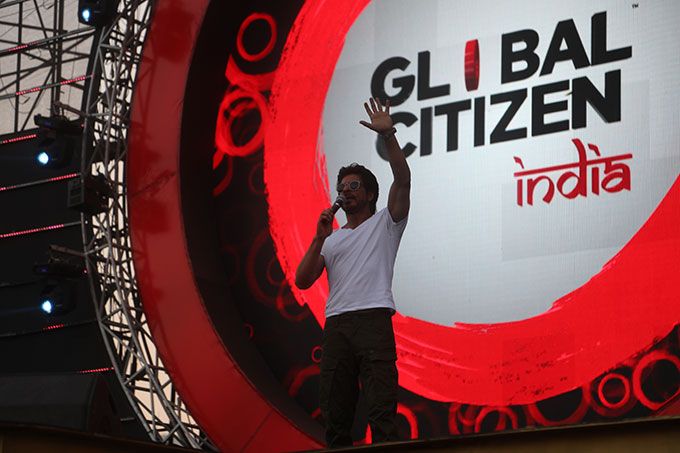 Shah Rukh Khan at Global Citizen India 2016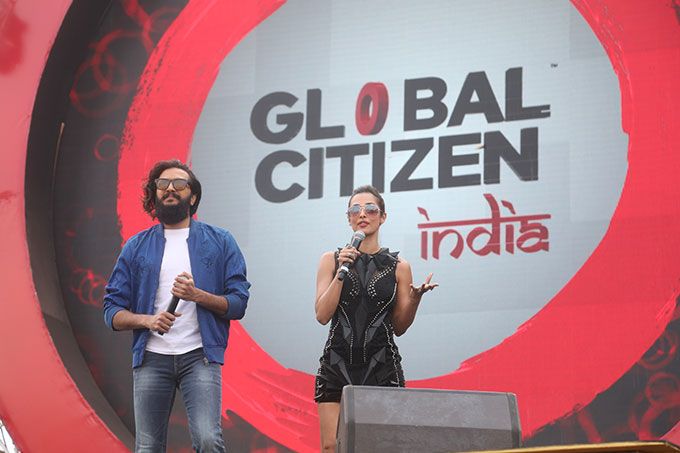 Rieteish Deshmukh & Malaika Arora Khan at Global Citizen India 2016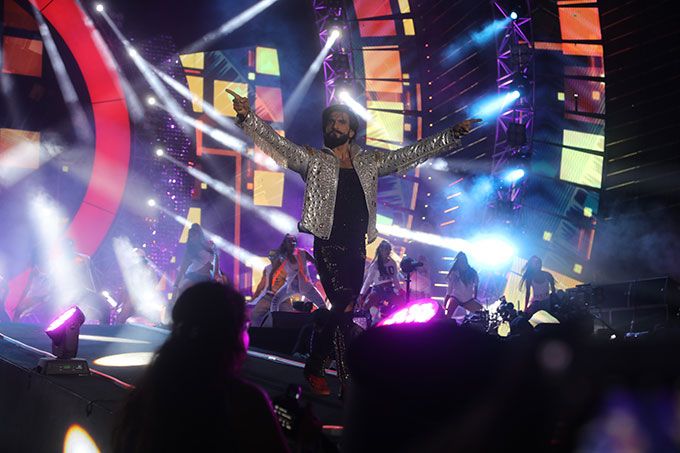 Ranveer Singh at Global Citizen India 2016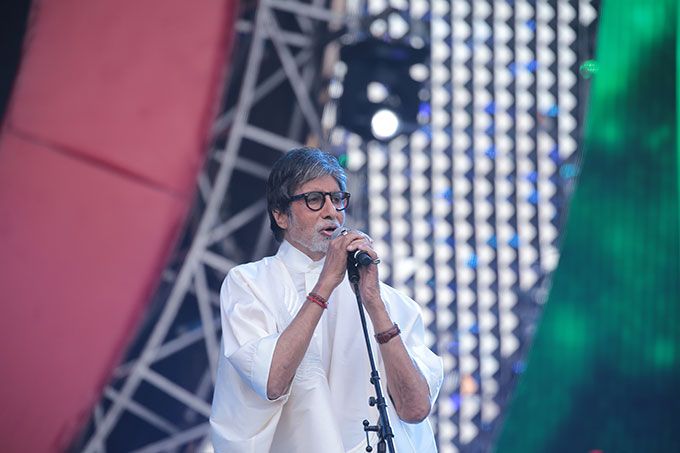 Amitabh Bachchan at Global Citizen India 2016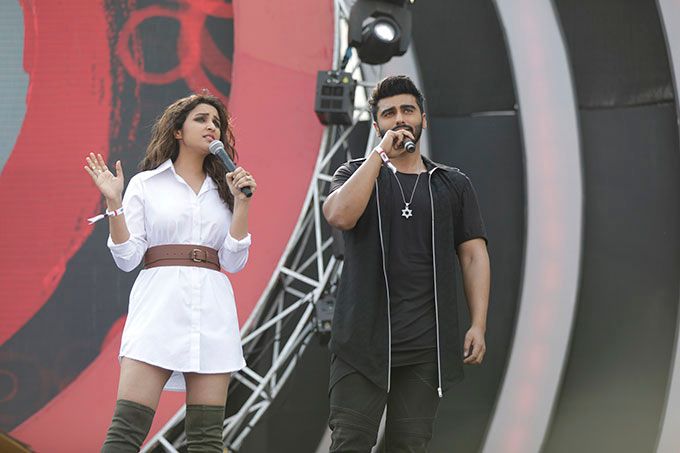 Parineeti Chopra & Arjun Kapoor at Global Citizen India 2016
Frieda Pinto, Sachin Tendulkar & Shah Rukh Khan at Global Citizen India 2016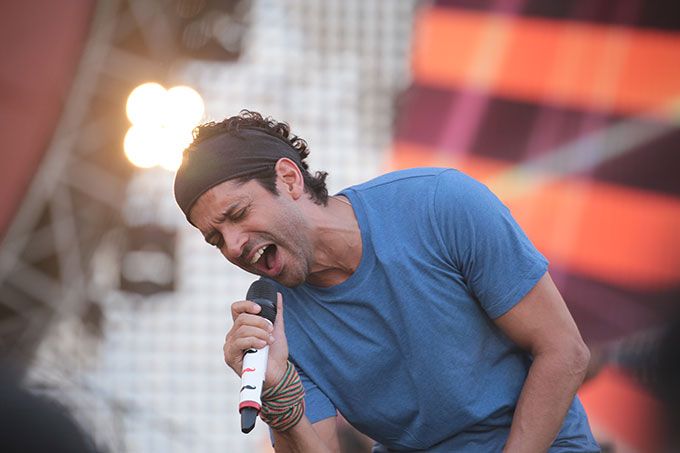 Farhan Akhtar at Global Citizen India 2016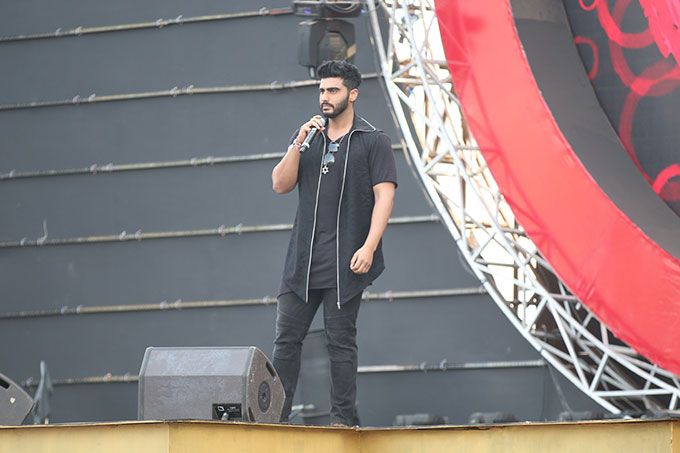 Arjun Kapoor at Global Citizen India 2016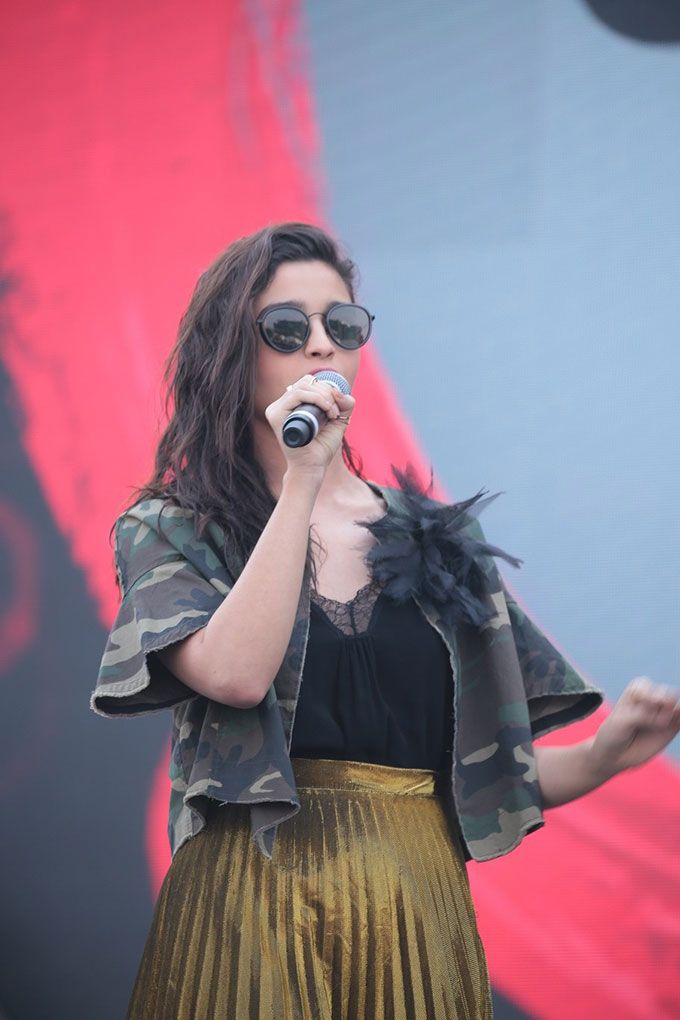 Alia Bhatt at Global Citizen India 2016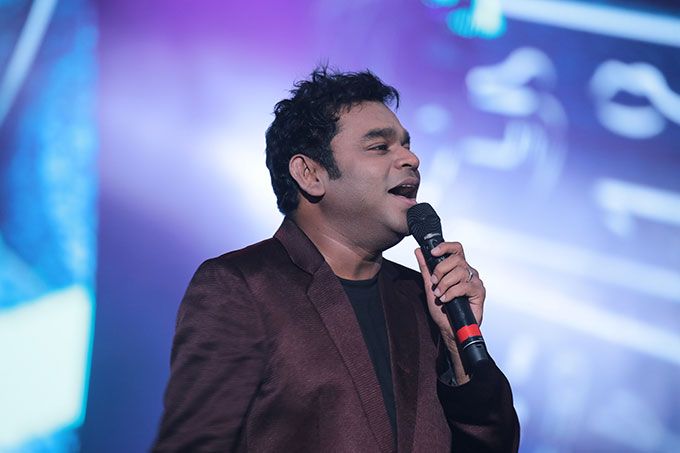 A.R Rahman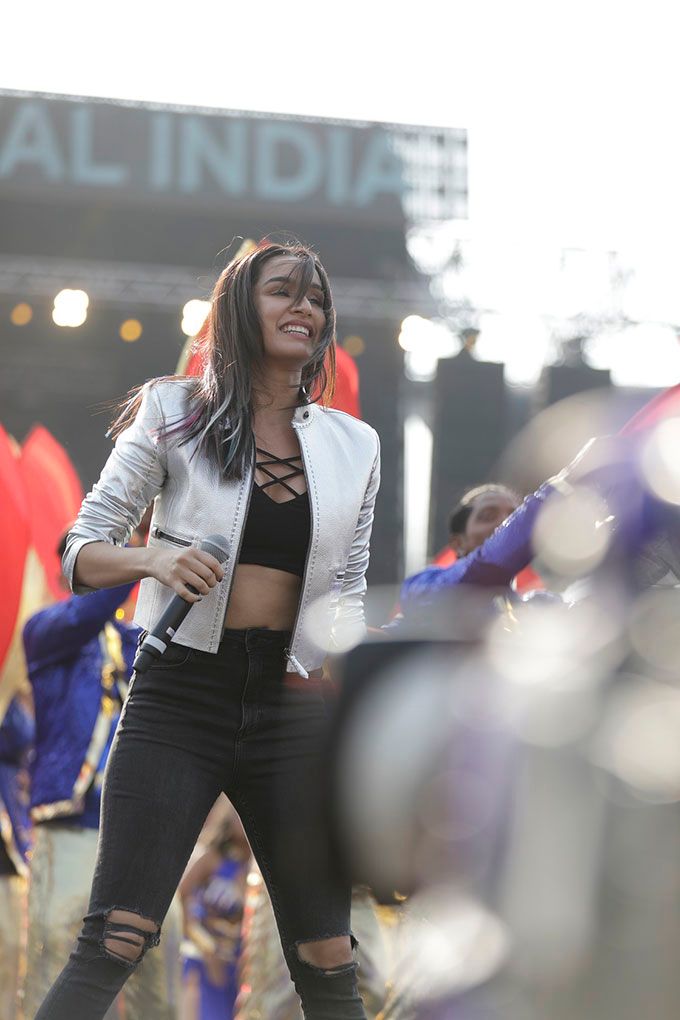 Shraddha-Kapoor at Global Citizen India 2016
7. Phenomenal performances by Indian musicians!
Everyone from A.R. Rahman, Farhan Akhtar, Arijit Singh, Shankar Mahadevan, Karsh Kale, Shraddha Kapoor, even Big B sang a song! Was pretty cool!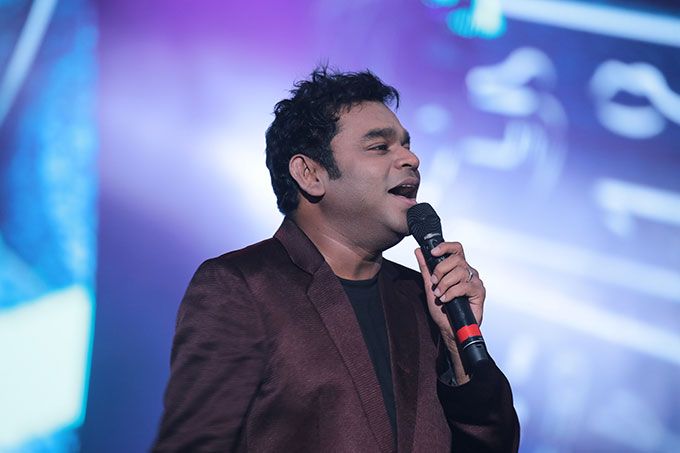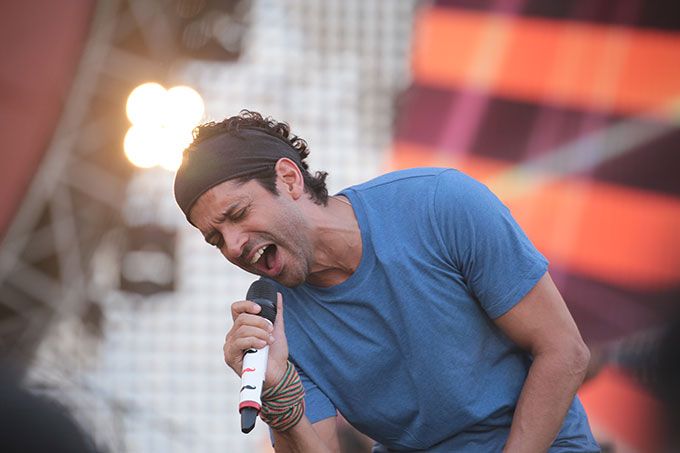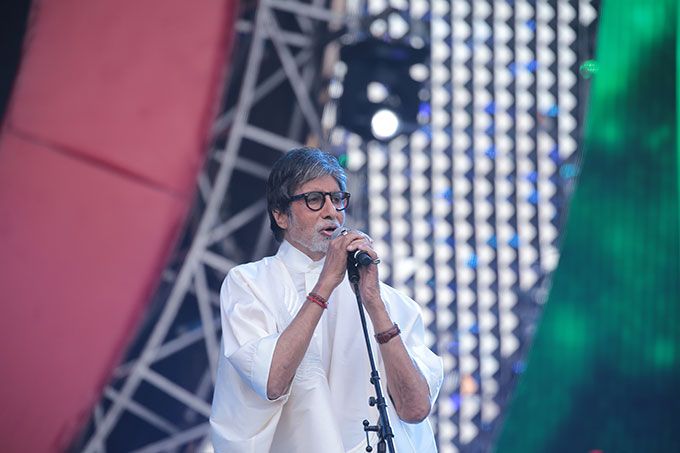 6. The mutual admiration club – Sachin Tendulkar & Shah Rukh Khan
Two of the best in their field, sharing the stage, and major bromance and respect for one another, very cool to see!
5. The Blue Zone Party!
Now while I'm sure there was good reason for the concert being alcohol free, man was I thrilled that the Blue Zone had not just free flowing alcohol, but a full on party happening, where the cool kids hung out and partied and kept going out to watch the performances right below the stage! Sorry to rub it in guys, better me than someone else, right? 😉
4. Jay-Z in the house!!!
3. MissMalini and her exclusive one on one with Chris Martin!
This deserves a Top 3 spot, considering she's probably one of the only people to get to chat with Chris Martin! Watch the full interview, exclusively on her brand new show Vh1 Inside Access With MissMalini, on Sunday, 4th December at 20:00pm!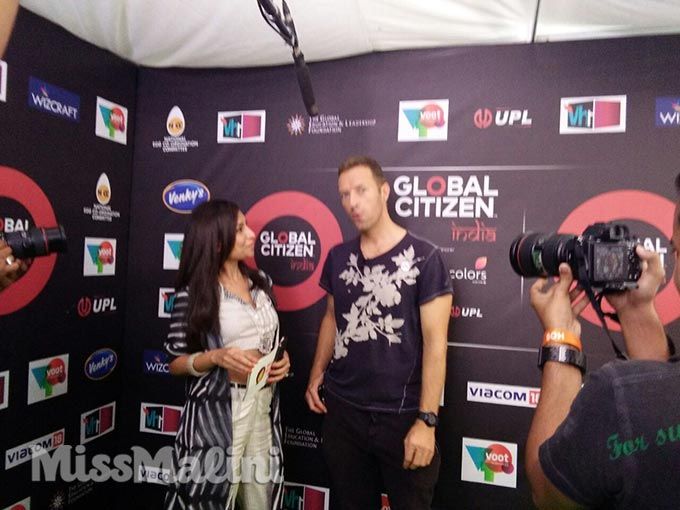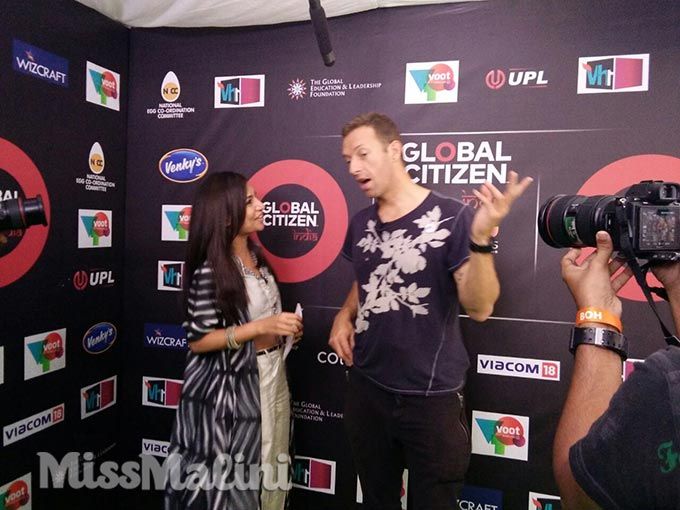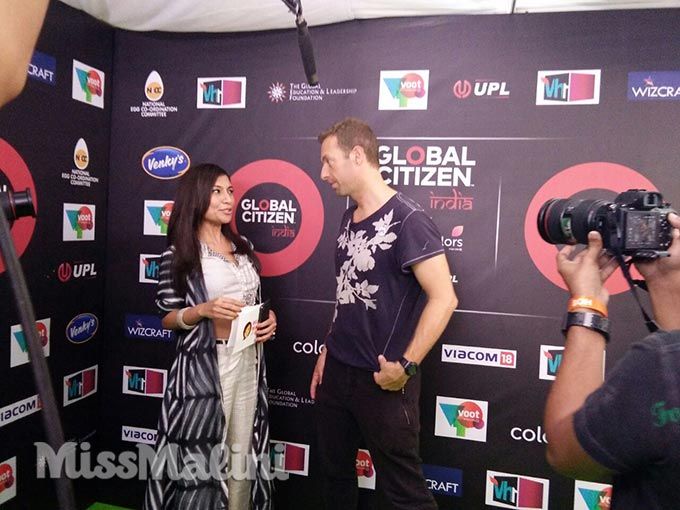 Ok so at this point, I'm going to have to insert my disclaimer – The top two spots are dedicated to what I think was what almost everybody was there for. Ladies and Gentlemen…
2. Coldplay!!!
I don't think words could do justice to probably one of the best concerts to happen on Indian soil ever!
Loved the way the Coldplay concert started, with the immortal words of Charlie Chaplin's "Great Dictator" playing in the background:
And then there was this, Hymn For The Weekend, to me the best performance of the night:
And the dramatic ending to the song…
And ended in a blaze of glory, A Sky Full Of Stars…. literally! Quite a moment for the thousands of fans that waited all day just to watch Chris Martin and Coldplay create magic, capturing the hearts of Indians with this performance:
And the best thing that happened at The Global Citizen festival India 2016 was something so rare, I doubt if it'll happen anytime soon or ever:
1. Coldplay & AR Rahman jamming, with Chris Martin singing Vande Mataram!
So there you have it, the best of the best that went down at the Global Citizens festival India!
For more of my escapades, celeb interviews and inside scoop on all things luxury, lifestyle and nightlife, follow me on @kingofclubsIn on Instagram, Twitter, Facebook and Snapchat!