We've got a couple of big weekends coming up. Some of our favourite music festivals – Bacardi Nh7 Weekender Pune, Magnetic Fields Festival, Enchanted Valley Carnival – are about to hit us hard and we absolutely cannot wait. It's time to eat, not sleep, dance, repeat and we're here to make sure you've got a brainfull of cool, funky and functional ideas to look good through it all.
Read on to know how you can look like our favourite festival fashionistas:
Mix a printed shirt dress with a kitch belt like Jamie Chung.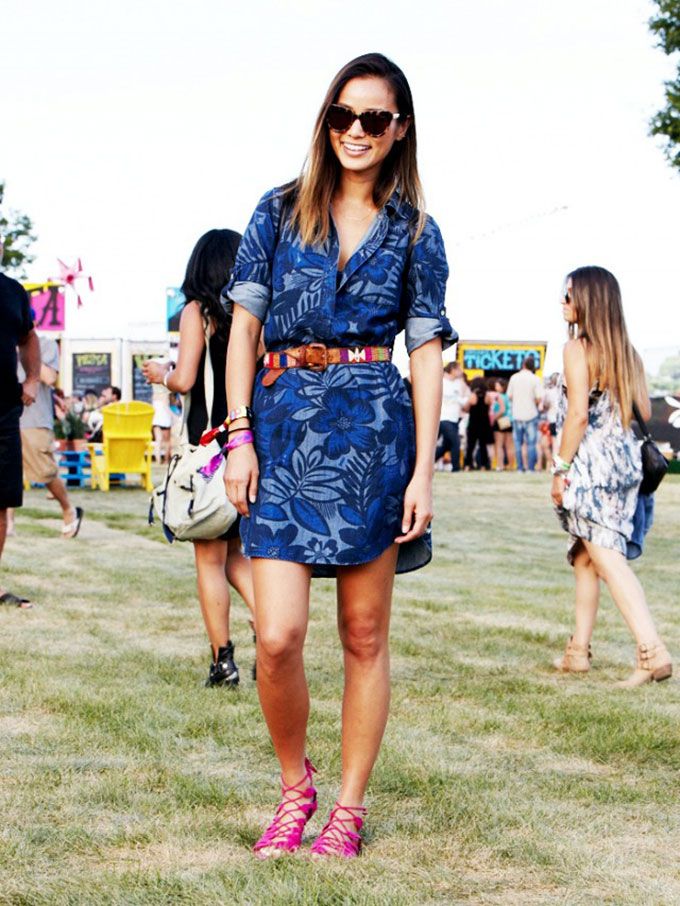 Pop in neon colours and a graphic tee like Rita Ora.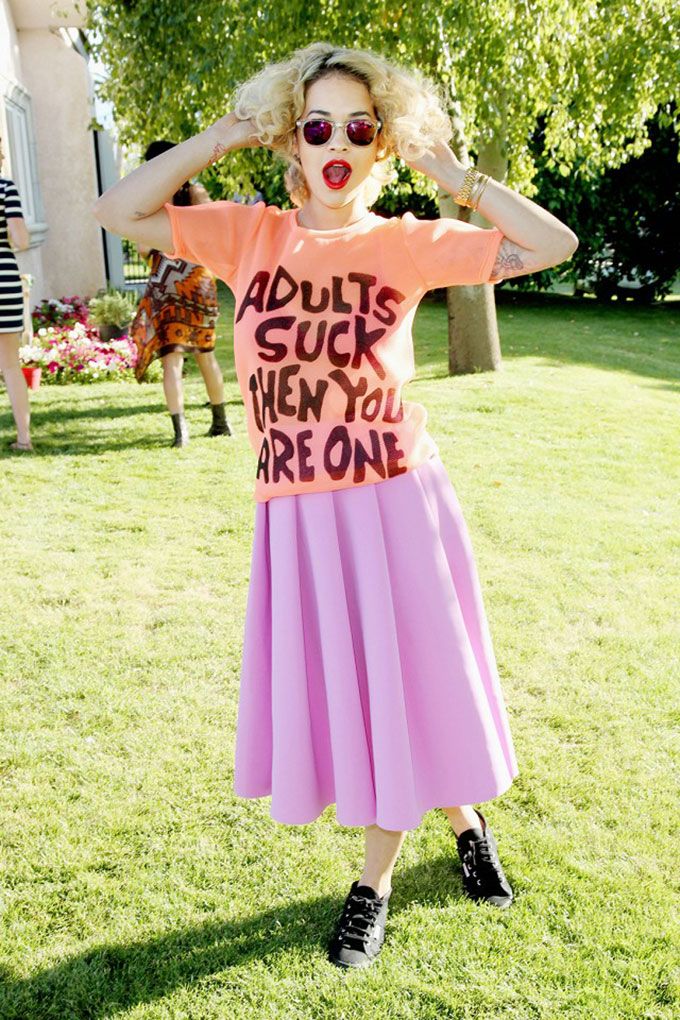 Wear a statement jacket over monochrome like Kate Bosworth and Sienna Miller.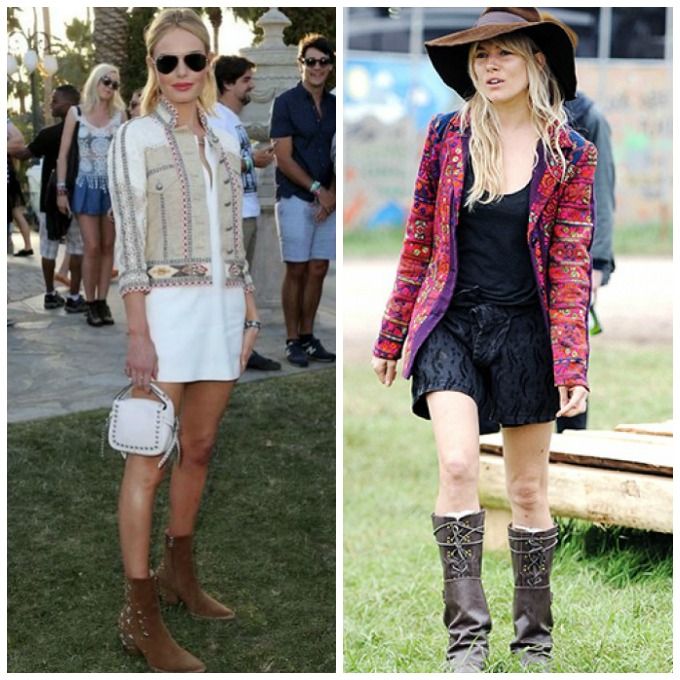 Be comfy in a print skater dress like Emma Roberts.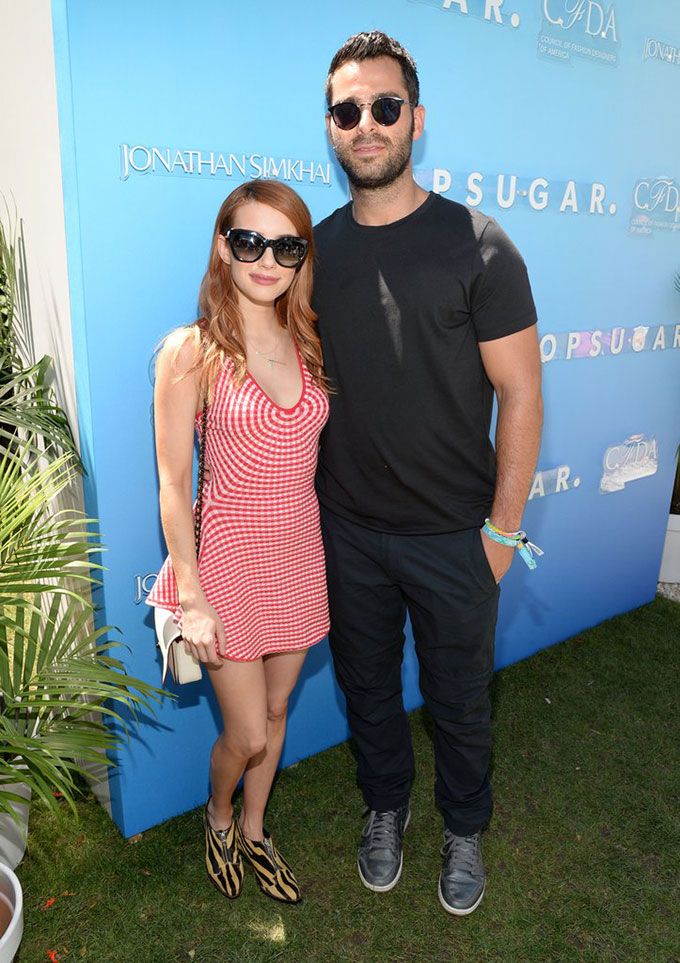 Stand out in a statement headgear and shoes like Poppy Delevigne.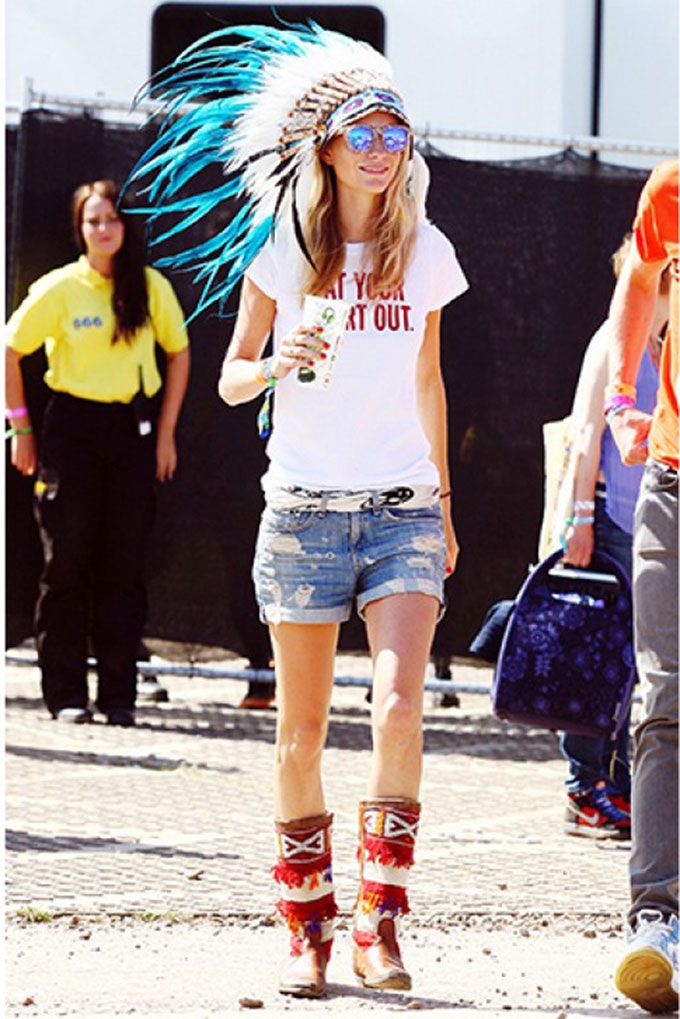 Have fun with fringe and coloured sunnies like Suki Waterhouse.
Pair sparkly shorts with a breezy and boho open dress like Florence Welsh.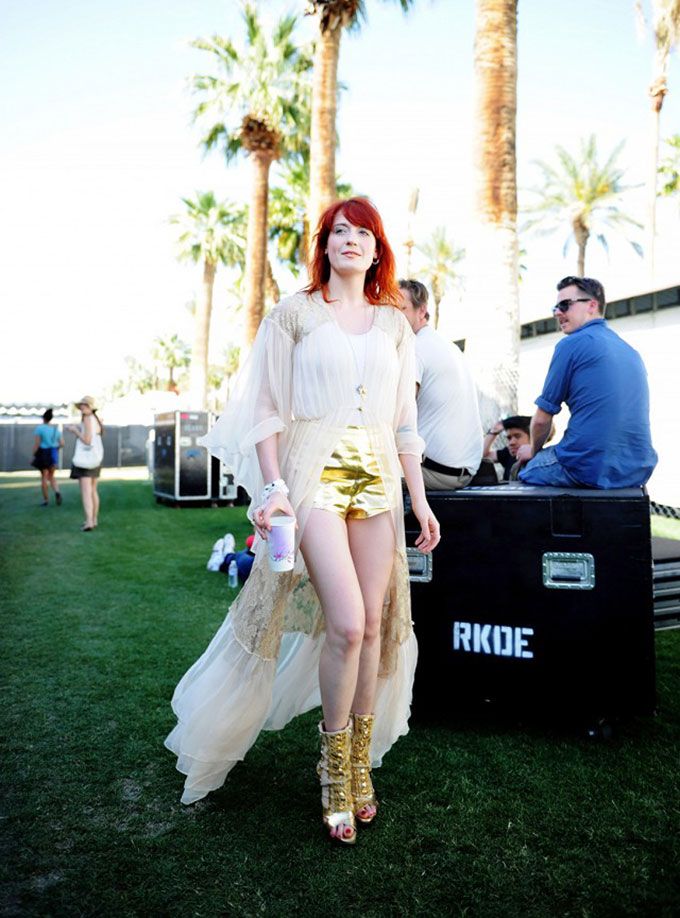 Or wear it with a colourful windcheater and pristine Nike's like Ellie Golding.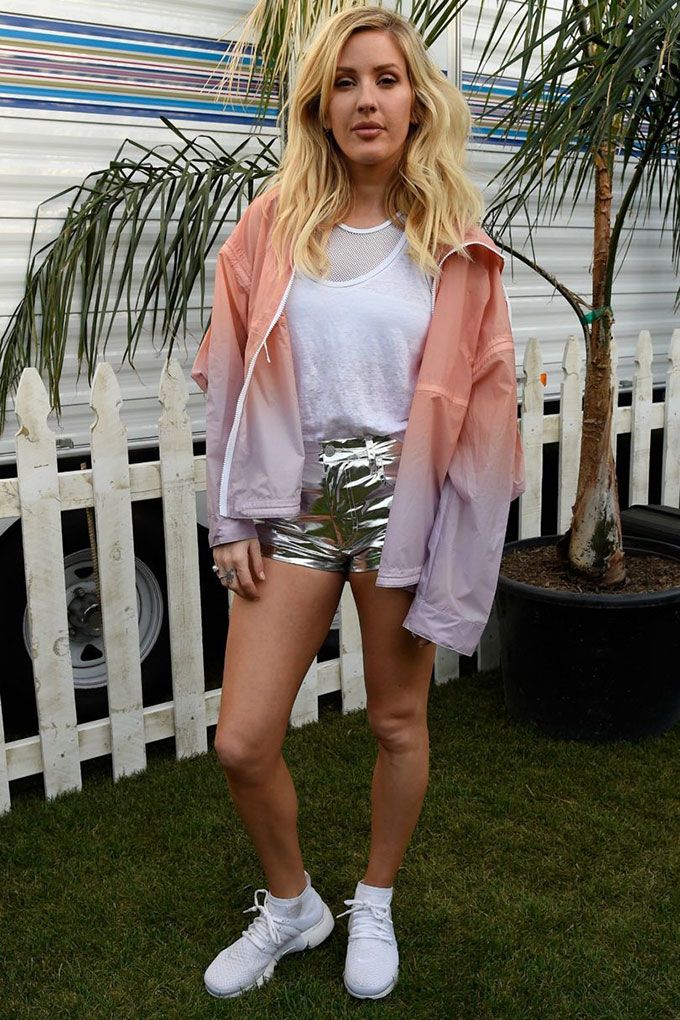 Slip into a dress over a plain tee and a vintage scarf as headgear like Kylie Jenner.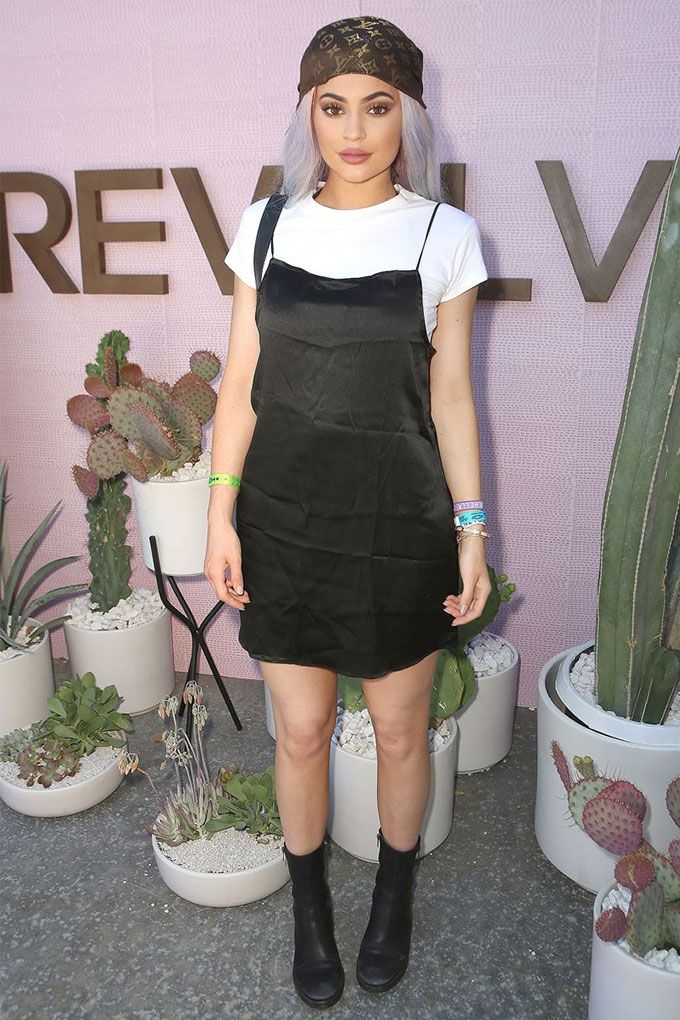 Tie your hair up and show off your statement necklace with a lace dress like Kendall Jenner.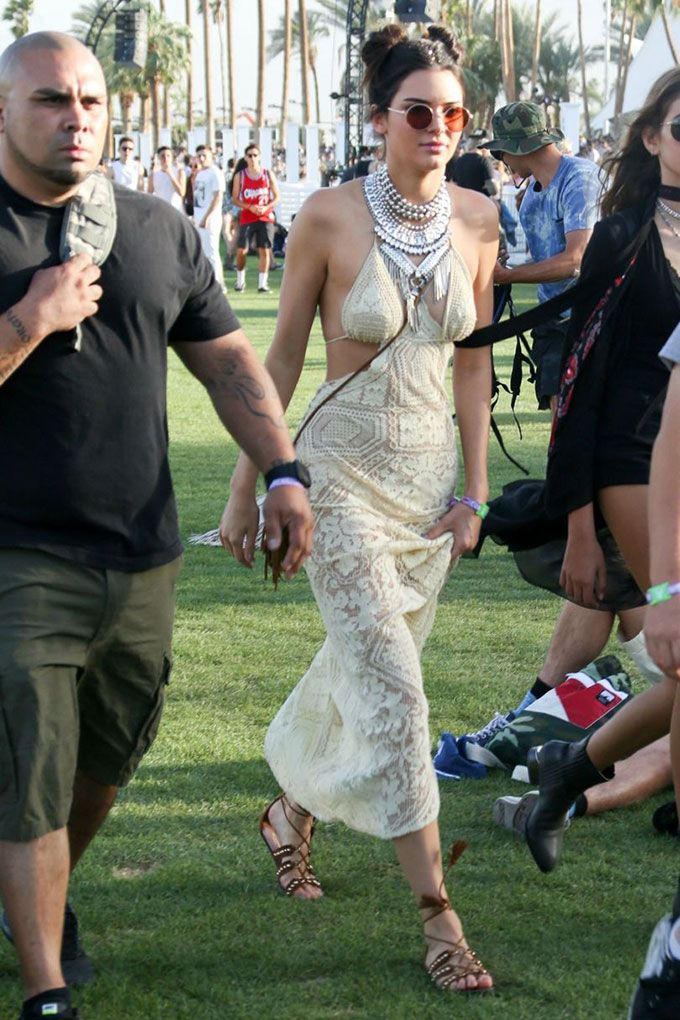 Wear a printed long jacket with a simple black and white crop top and shorts like Sofia Richie. (PS – Or LOL like Kendall in a crotchet bra top and wide leg pants pictured on left)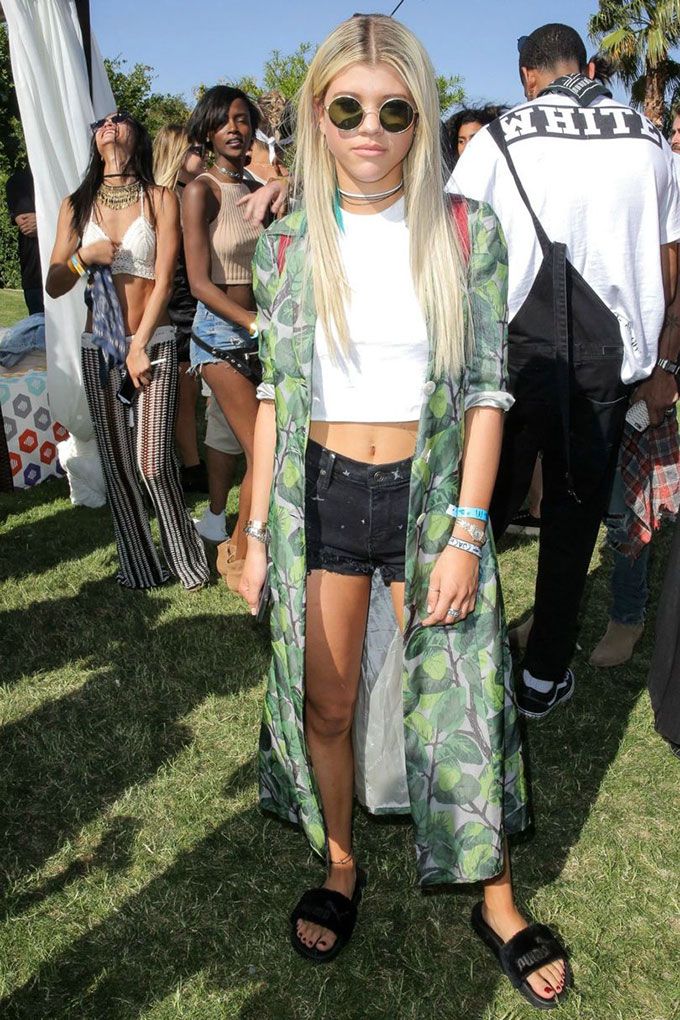 Channel your rock chick with a band tee shirt, black shorts and functional wellies like Poppy Delevigne.
Style a plaid jumpsuit with heavy duty boots like Zoe Kravitz or go the cute route with a mini-dress and comfy sandals like Alexa Chung.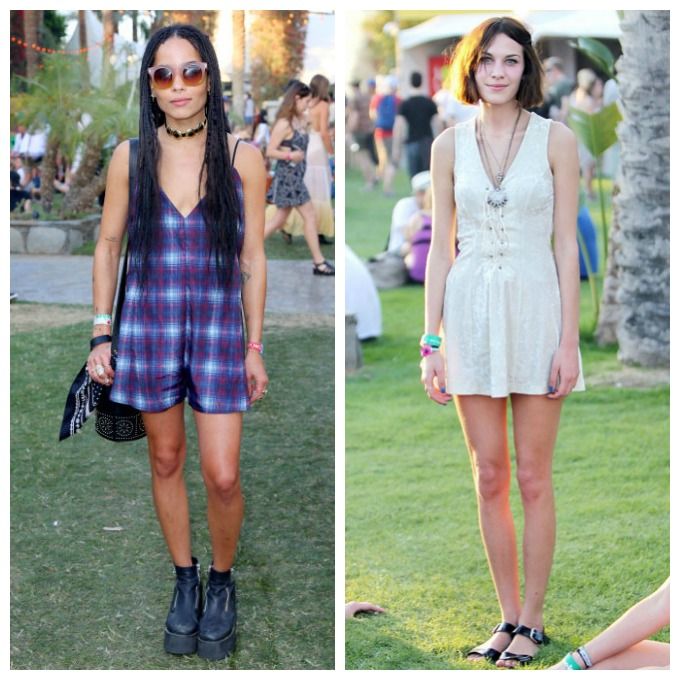 There's one thing common to all these looks. And that's comfortable footwear. Seriously, you're going to be on your feet walking and dancing for a good couple of hours so avoid pointy shoes and painful heels as best you can. We always prefer closed shoes so go with your Stan Smiths, espadrilles or even flat sandals if you want to be a rebel. Whatever helps you last long into the after party we say!
We hope have the best weekend ever. Party hard but safe. And don't do anything we wouldn't do… But that's upto you to interpret #winkwink
Let us know which festival we'll be seeing you at in your comments below.