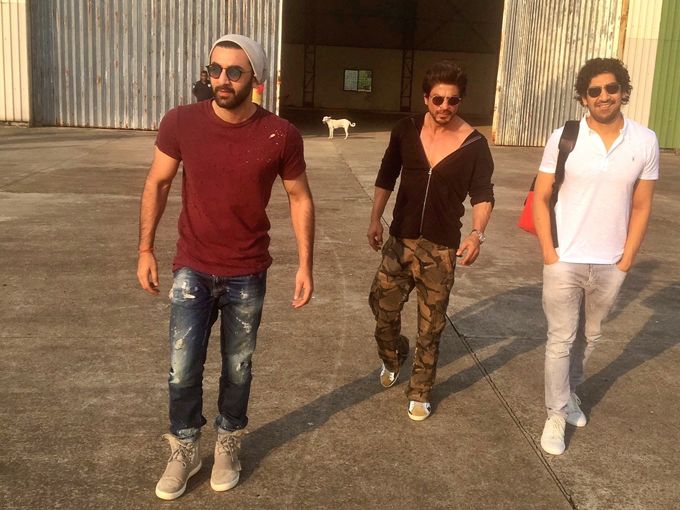 When Karan Johar tweeted this photo of Ranbir Kapoor, Shah Rukh Khan and Ayan Mukerji on Wednesday, the first thought that went through our heads were: "Boy, does that make for one kick-ass film poster/album cover!" And then the dust settled and it occurred to us how swell Ranbir's outfit actually was — wanna know why?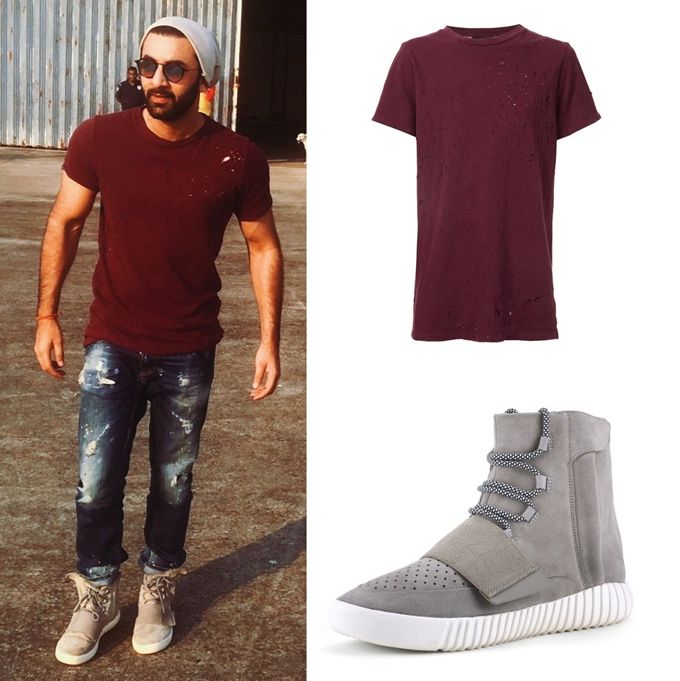 It's because he was sporting Amiri — a terribly edgy streetwear-inspired luxe label that has been embraced by top athletes and musicians with gusto since its inception in 2013. The brand's signature is its shotgun detailing: readily wearable pieces crafted from premium materials are taken to the Californian desert and then peppered with shotgun pellets to infuse them with some wayward attitude. For instance, if you take a closer look at the T-shirt that Ranbir has on, you will see that it is riddled with holes — well, that's the shotgun detailing for you.
Keeping the distressed nature of the tee in mind, Ranbir teamed it with a pair of well-distressed jeans from Dsquared2. A ski hat and his absolute favourite pair of sneakers, adidas Air Yeezy Boost 750, rounded off his killer ensemble. So. Much. Swag. You like?
P.S. This isn't the first time we saw Ranbir sport Amiri — see here.