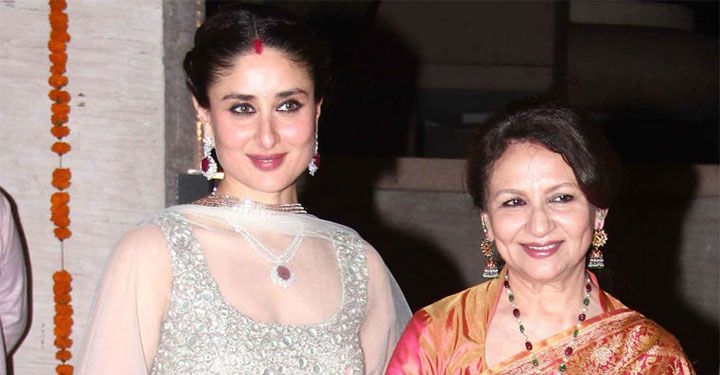 Kareena Kapoor Khan has rightfully owned her pregnancy and is looking prettier than ever these days. (Honestly, when does she not?!) The excitement for the baby's arrival is palpable and obviously the soon-to-be grandmother, Sharmila Tagore is quite enthusiastic about welcoming the baby. The yesteryear beauty appreciates the way Bebo has handled her pregnancy and told DNA:
Kareena has been so lovely. She has carried pregnancy her effortlessly and gracefully… kisi ki nazar na lag jaye. She is enjoying every moment of her pregnancy. She is dressing up, going out and being so natural and beautiful about it.
Aww! (x100)
She also reflected on the year that has gone by and said:
The year started with Tiger's (late Mansur Ali Khan) birth anniversary. And we had a wonderful cricket match on the occasion. And now, we want to institutionalise the match to celebrate the day every year. Now the year ends with the birth of Kareena and Saif's child. I am quite looking forward to being a grandmother again. It can't get any better. We are all looking forward to this.
So are we!