December is coming. We all know what that means!
Parties and rooftops, barbecues and brunches. This is no ordinary month! And of course, having the perfect tipple in hand always helps. So we did a little home work. We asked the guys behind some of our favorite cafes, pubs and restobars in Delhi to recommend the best drink in the house (and share a few words of wisdom!).
Here's what they had to say.
At Perch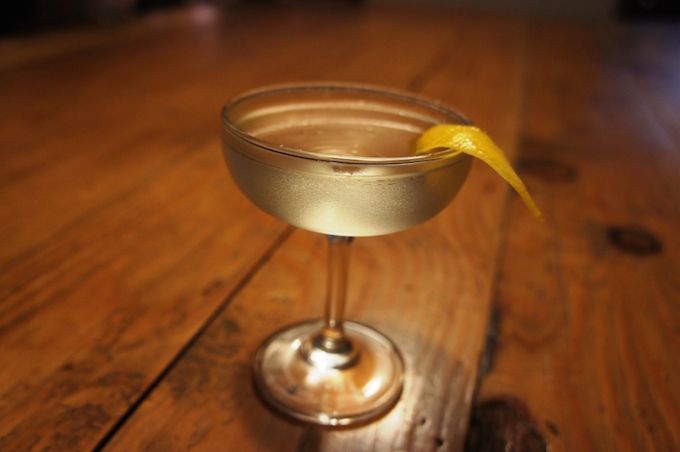 What to try: Reverse Martini. It's Gin and Vermouth with a hint of Absinthe.
Words to live by? Something we asked Vaibhav Singh, owner of Perch, and he said, "It's nice to be important but more important to be nice". Which perfectly explains why Perch is our happy place! Between the great food, delicious cocktails and very kind team here, you'll always leave with a big smile.
For more details, click here.
At Social Offline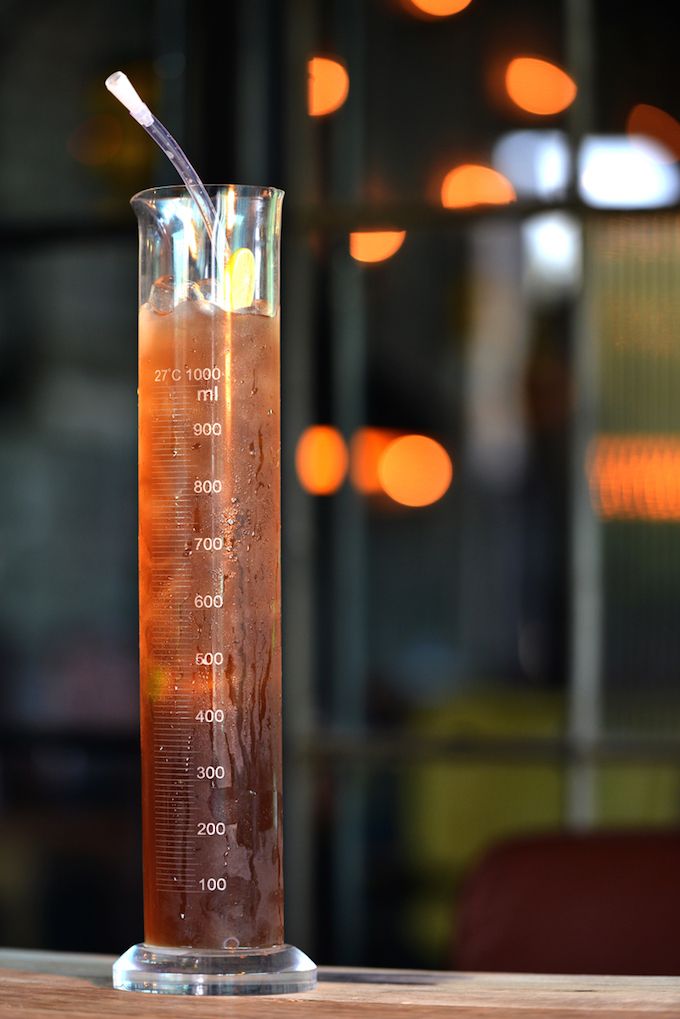 What to try: Old Smoke. And who doesn't love a classic LLIIT aka Longest Long Island Ice Tea!
"I think I shall never see a poem as lovely as a patisserie', is how Riyaaz Amlani, CEO & MD Impresario Handmade Restaurants (also the man behind Social Offline of course) described his love for food. It's no wonder that the menu at every Social outpost is so unique and delicious!
For more details, click here.
At Cocktails & Dreams, Speakeasy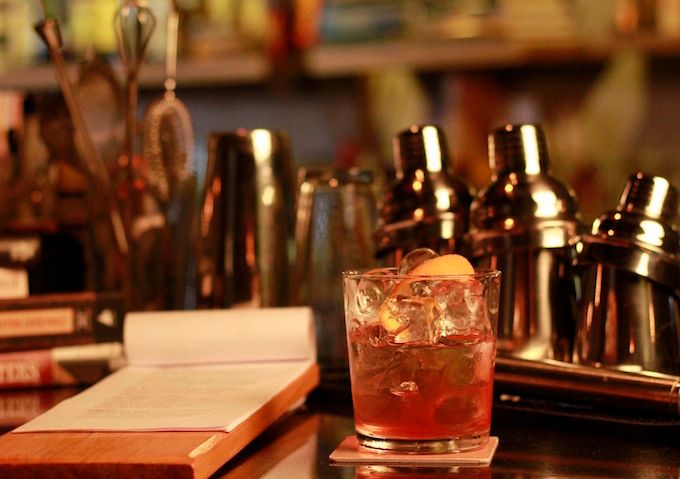 What to try: The Old Fashioned
Inspired by the Prohibition Era in America (think 1920s), when people started drinking cocktails instead of hard drinks (alcohol being illegal, drinks had to be camouflaged and consumed with mixers like colas); Cocktails & Dreams is an ode to the classic cocktails of this time. And they definitely stir up some of the most delicious concoctions here! When asked to describe his love for mixology in one line, Yangdup Lama, partner & mixologist at Cocktails & Dreams, said, "It's pure meditation. I'm in a trance when I'm behind bars". Gotta love it!
For more details, click here.
At Auro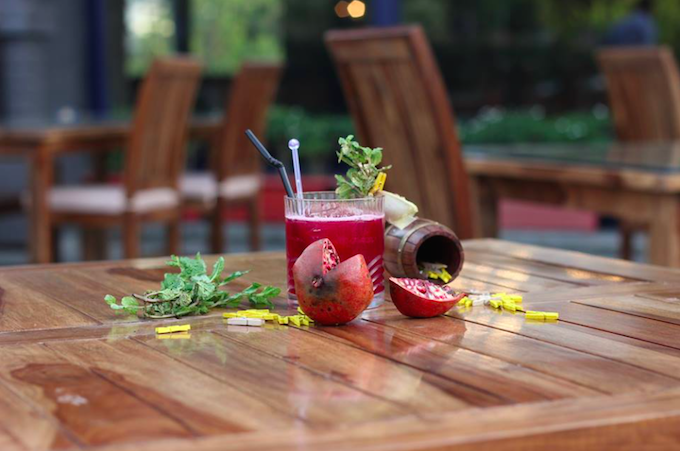 What to try: The Union
Right next to Bandstand and Summer House Cafe, Auro is the third restobar to open in Aurobindo Market. Located right next to each other, did you know that all three are owned by the same person! Yup, Ricky Teja. So we had to ask why! Ricky explained, "with Summer House doing very well, I knew the other places would also do the same and it's always good to create an ecosystem where our patrons get multiple choices, be it food, drinks, music or atmosphere. I run all three venues in a way that they support each other and promote each other, rather than compete."
In case you were wondering, yes, he did name Auro after the market itself. Because #AuroMarketTakeover!
For more details, click here.
At PCO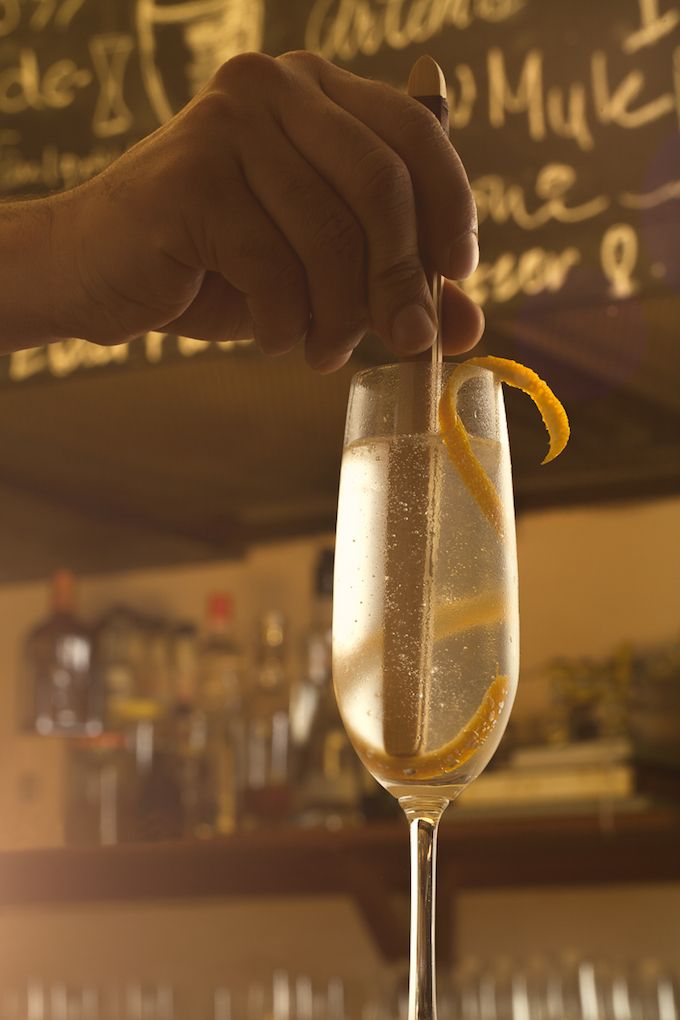 What to try: Elderflower Spritzer. It has Vodka, Elderflower Cordial, Soda, Lemon Zest & Freshly Squeezed Lime Juice. A modern classic with a PCO twist, it's a take on the Employees Only version of the drink, originally invented by Robert Cooper at St. Germaine Liqueur. This version has a bit of pomegranate juice for great body, texture and taste.
As a speakeasy (the first one in Delhi by the way), we asked Rakshay Dhariwal, Managing Director at Pass Code Hospitality, why a phone booth? He explained, "PCO is all about connecting with people, old friends and making new ones. Phones are very central to the PCO experience. You enter through a phone booth which feels as though you are traveling through time, and when you enter, most of the tables have phones that connect to each other. Plus it's plain fun and functional."
For more details, click here.
At Hive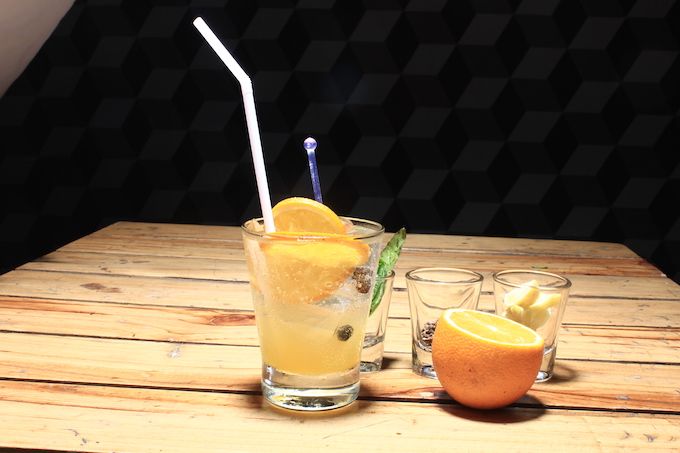 What to try: Autum Miele (also, perfect for this weather). It's caramelized orange infused honey with tequila topped with hot cinnamon water. Worth it for the aroma alone.
Don't you love the massive skylight on the top floor of Hive! We asked Abhishek Mathur, owner of Hive, about how they came up with this name. He aptly explained, "This was simple. A massive beehive on our rooftop that scared and fascinated us simultaneously. Quite like anything new that comes along."
For more details, click here.
So much to try, so little time. Good thing the weekend's almost here!