The fun ride continues for MissMalini and her team as we tuned in to watch episode 2 of #Vh1InsideAccess with Miss Malini last night on Vh1. In case you missed it, MissMalini scored exclusive chats with funny boy Ranveer Kapoor, sneaker legend Stan Smith, Shaggy, NBA star Shawn Marion and filmmaker Kiran Rao (this was a pretty jam-packed episode with a whole lot of stars and equally as many laughs).
Here's a quick recap of our favourite moments:
1. Ranveer Revisits His Copywriting Past
MissMalini got an exclusive one-on-two with Bollywood's current it boy, Ranveer Singh and American Tennis legend Stan Smith at an Adidas event. Ranveer was his usual charming self as they revisited his pre-fame-copywriter past with a fun game of "Caption This."
2. Stan Smith Signs Miss Malini's Stan Smiths
That moment when Stan Smith signed Miss Malini's Adidas sneakers with his own gold pen. Unforgettable!
3. Full Circle Moment With Mr. Bombastic
We got the chance to go backstage as MissMalini caught up with Shaggy right before his first ever concert in Mumbai. It happened to be on his birthday so in classic MM fashion we presented him with a chocolate cake and a birthday rhyme..
Pssst…Before MissMalini's social media mogul days, she was a backup dancer for Mr. Bombastic himself! We just love how life comes full circle in the most unexpected ways.
4. NBA Superstar, Shawn Marion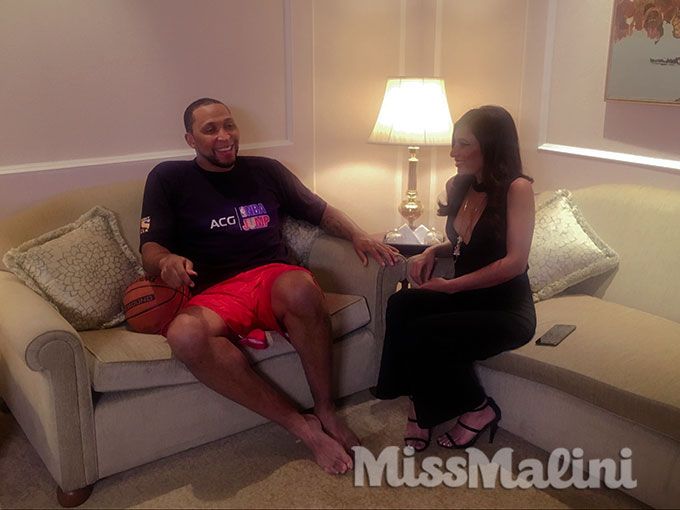 It's not everyday that we get to hang out with an international sporting icon! So when we got to know of Miss Malini's one-on-one with NBA star, Shawn Marion, our excitement pretty much hit the fan. Another unforgettable moment of the episode was when she got to dress the legend in an exclusive creation by designers Shantanu & Nikhil!
5. Front Row At Van Heusen + GQ India #FashionNights
We were front row at an ultra cool runway show by menswear designers Shantanu & Nikhil, at Van Heusen & GQ India's #FashionNights. Showstopper, Sushant Singh Rajput did his good deed for the day and gave us that extra spicy Bollywood BTS goss.
6. Miss Malini & Kiran Rao's Candid Chat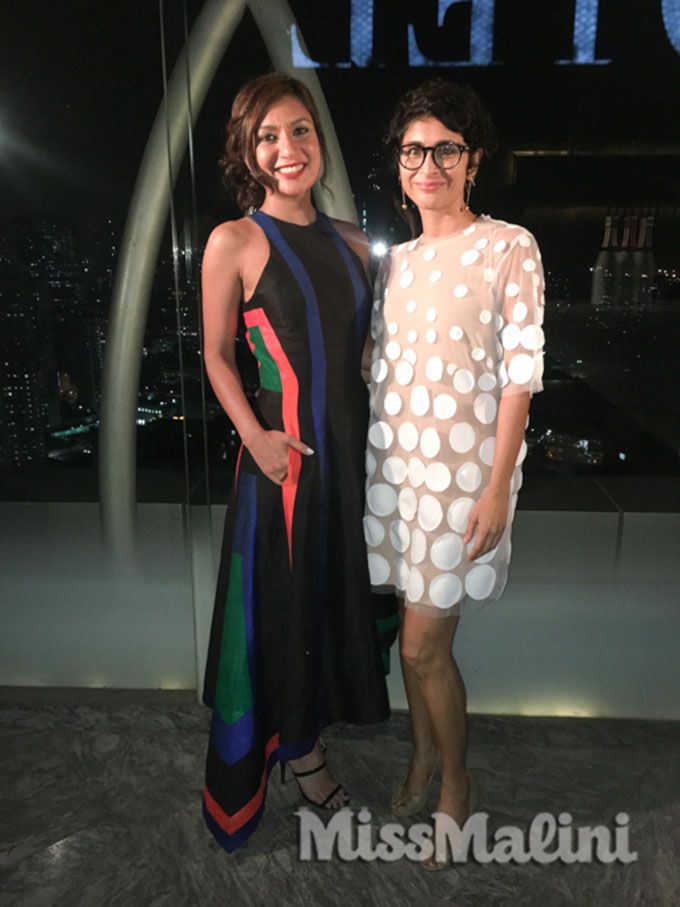 These two couldn't be cuter, twinning in their Urvashi Joneja #OOTN!
Another week means another episode and you won't want to miss Episode 3 to catch MissMalini's special feature with superstar, Hrithik Roshan and a whole lot more… Yess! You better believe it!
Remember to tune in every Sunday at 8pm to Vh1 India for #Vh1InsideAccess, brought to you by HTC India and co-powered by Maybelline New York India.