Manasvi, Indian actress and supermodel, has spent a lot of time in the United States recently with her father, Shalabh Kumar, a member of US President Elect Donald Trump's transition team. The two have worked closely with the President Elect throughout his campaign and transition, and will continue to work with the administration on India/U.S. relations.
The two had a meeting with Mr Trump and his children Ivanka Trump, Eric and Donald Jr at the Trump Tower in New York City today, and we spoke to them right after they stepped out of the famous gold elevators.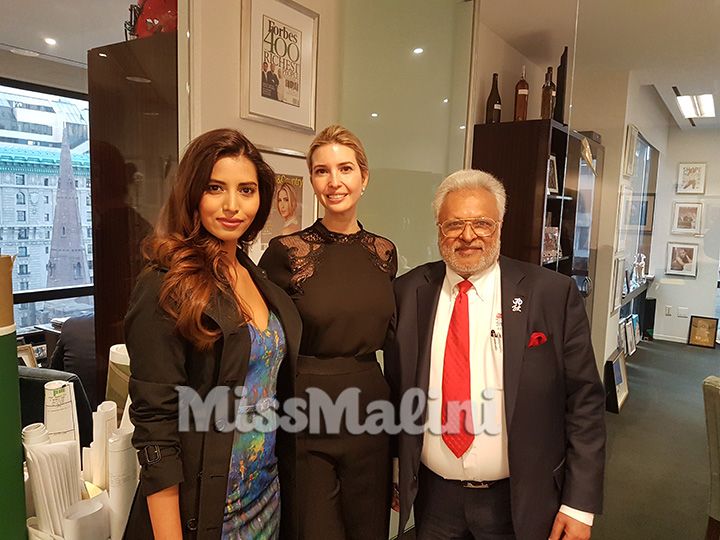 Here's what Manasvi said when asked about the meeting:
It was fun. He's a really funny guy. We're like family now, there was Ivanka, there was Don, there was Eric. We all met, had a little chit-chat, discussed important matters about India, discussed some personal things as well. We're actually travelling with him tomorrow to Orlando as well; we're going to have a meeting there and a little something at the thank you rally.
Kumar, an industrialist and philanthropist, has been active in U.S. politics for some time. He was involved with the effort to remove the prior travel ban of Prime Minister Narendra Modi and was a vocal supporter of Trump throughout the campaign. Shalabh said that the relationship between Modi and Trump will be strong, and that India and US relations was at the top of the agenda of their meeting, with trade between the two countries as one of the hottest subjects.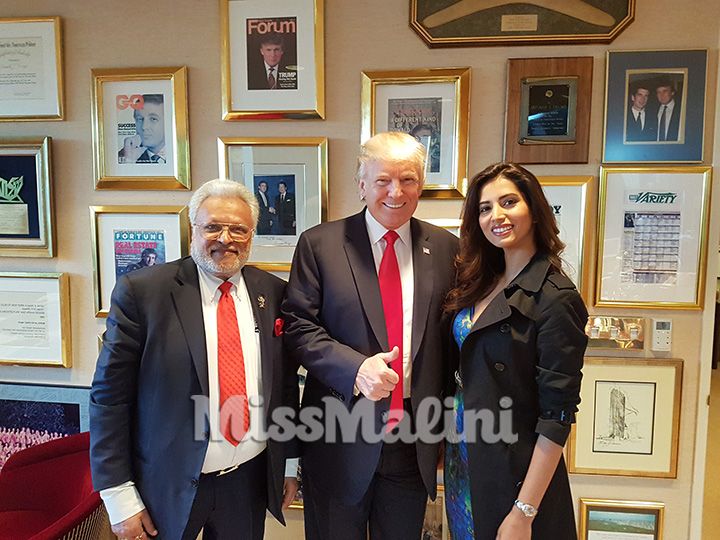 Aside from that, Kumar told us that President Elect Trump is quite fond of Manasvi – which she said is, in part, because she's a former Miss India, something he understands. Trump calls her the most beautiful girl ever, and even offered to help her launch a Hollywood career!
Mr Kumar told us:
He spent quite a bit of time – I would say 20% of the time – on her career. He always described her as the most beautiful girl ever. That's his comment to her. […] He says, 'Bollywood should be giving you absolute top roles, because she's so beautiful.' And we talked about… 'Donald, she wants a bit of Hollywood.' He said, 'Okay! What can I do?' He's going to get us together with proper Hollywood people.
When asked about Trump coming to Bollywood, Manasvi said:
He would love that. In fact, he's got a nickname for me – he calls me Bollywood. He's like, 'Hey, Bollywood!' He's also coming up with stuff in Mumbai, so we will see him coming to India at some point, and hopefully yes, something in Bollywood.
You can watch the video of the interaction here:
Interview credits: Nirav Doshi for MissMalini.