With just one day to go for the biggest multi-genre music festival in the entire region, I pinned down the supremely talented Devraj Sanyal, CEO & MD of Universal Music Group and CEO of the Enchanted Valley Carnival (EVC), and got him to tell me how this year's version is going to be legendary!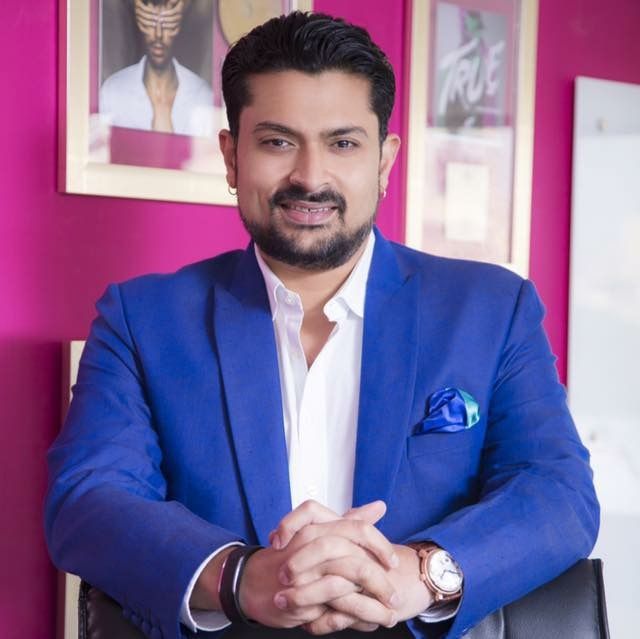 1. What is bigger and better about this year's edition?
The Pivot to move to a multi-genre music format is the biggest thing. It just opened up the festival to everyone and not just niche audiences, as EDM festivals do currently.
2. What was the motivation to include Bollywood?
From the day we became partners in EVC, both of us were very clear we were joining hands to make way for the largest festival of them all in the next 5-10 years. As co-founder of Sunburn and seeing its meteoric rise and being part of that journey made me realize one thing – we live and work and exist in India, and the only way for the future is to be a truly inclusive festival. EDM is one genre and superb, Indie is another genre and great, leaving it wide open for one of the big 4 to take the path of being all genres first. We announced it last year that we would do it in year 2 of our relationship, and we have. 90% of all Indians listen to Bollywood and to exclude that in a festival mix will always limit your future growth. Now whether others choose to do this or not, we will always be the trailblazers who did it first and did it best.
3. How do you curate the artists? What do you look for in the mix?
A festival is different things to different people. Programming is finding that least common denominator, that attempts to be something for everyone. Whatever your choice of music is EDM, Electropop, Pop, Indie, Bollywood, we have it all. The curation takes this as its base mantra and then you work your mix
4. What is Your favorite thing about the festival?
The size of the festival venue is my favorite thing. Having been to many major festivals the world over, its time for a real festival here that allows that scale , scope and size of a real feel of a 100++ acre festival, the way festivals were and are meant to be
5. I hear there is an adventure zone this time. Do you think that could be a major draw? (I also hear you're going to try Bungee Jumping for the first time ever. Are you going to scream like a little girl?)
We have always had an adventure zone from year 1 but this year we are smoking it up. It is a draw simply because EVC is a weekend out of fun, music, food, friends and different things to do. The adventure part allows people to do other things but eat, drink and listen.
Yes I am gonna scream like an oversized woman but it's ok. You gotta conquer your fears and this one has been on top of my list forever so post this i'd have done that!
6. India's biggest camp site, how many people are you expecting to camp this year?
This is actually Asia's largest campsite. It's over 30 acres and virtually endless. It'll take you 30 minutes to walk from one end of the campsite to the other. There will be more than 5000 people staying this year at the Enchanted Village. It's like a mini city by itself. By the grace of God and severe perseverance we are almost sold out so it's gonna be heaps of fun
7. What have you done to make the festival kid friendly this year?
By the same token of logic of making the festival multi-genre, we didn't wanna restrict people just because of their age, so we have opened it up. There is stuff for kids to do while the parents do their thing all over the festival.
8. Where will the artists be partying at the end of every night? What are the after parties like?
The after parties will be from 10pm on after the main festival shuts at the site inside Aamby Valley. The line up of the afterparties are pretty stellar and there again you have a choice of what you wanna do. You can bang it with DJ Chetas in bollystyle or tech it up with Jeremy Olander. The list is fairly large. Again enough for everyone and then some.
9. If there's one bucket list item you would kill to add to EVC, what would it be?
All my bucket list items are in this year but what I really want for EVC is to become the South Asian Glastonbury…all Kinds of music. Multiple stages . Multiple genres, a humongous campsite, the best F&B experience and a site that's large enough to qualify.
10. One piece of advice for all the people coming to EVC.
Wear sensible clothes and wear sensible shoes, it's hot in the day and cold at night and you will walk 15km a day so dress smart
So there you have it people, straight from the man behind it all! So if you haven't booked your tickets yet, you better scramble cos there aren't many left:
https://in.bookmyshow.com/concerts/enchanted-valley-carnival-tickets/
Now I'm gonna go rev my engines, cos this weekend is gonna be EPIC!!!
For more of my escapades, celeb interviews and inside scoop on all things luxury, lifestyle and nightlife, follow me on @kingofclubsIn on Instagram, Twitter, Facebook and Snapchat!