Rita Ora is the new host of a revamped version of America's Next Top Model. I know I know, you're probably wondering where we're going to get our Tyra's lessons on smizing now… *sigh*. Nevertheless, we think this is a big step in the right fashion direction for the pop star, who's leading the pack with her style game. When we think of Rita, we think edgy and classy, which is a quirky combination that few others can pull off. She's pretty fearless when it comes to showing off her super-fit bod and loves loves LOVES her statement coats. And we love them too!
Here's 7 times we've been in awe of this starlet's amazing cover-up fashion:
When she stepped out this foxy, wine-red, faux fur dress-coat.
When she classed up in this camel, grey and cream dreamcoat.
When she was a tangerine queen in this bright orange puffer coat.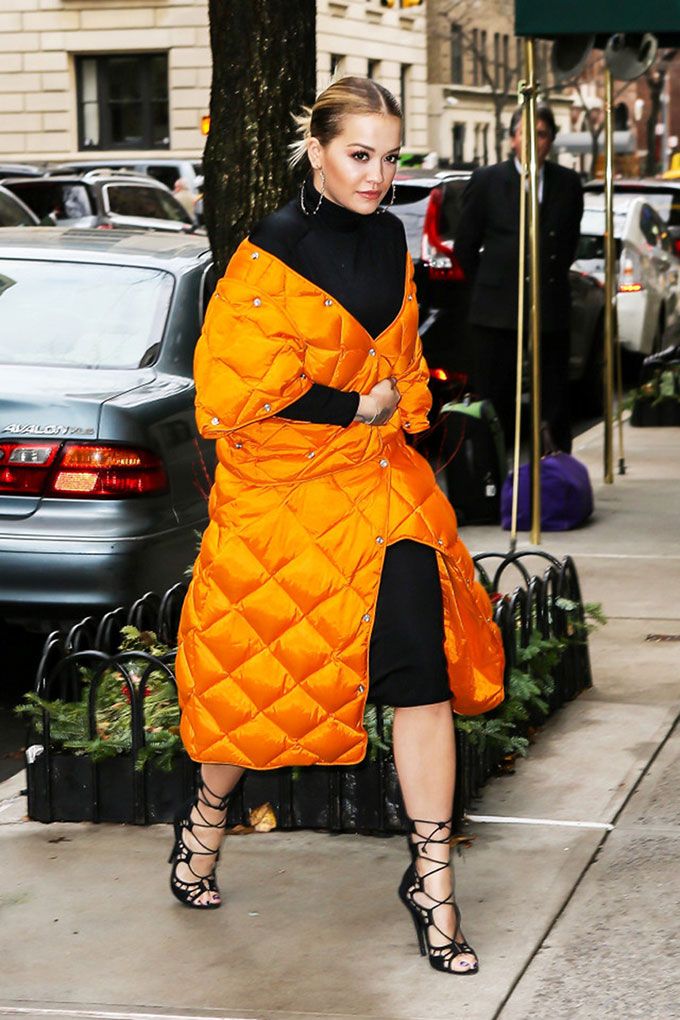 When she was a breath of fresh air in this green Pucci coat.
When Rita stole the show in cookie monster blue.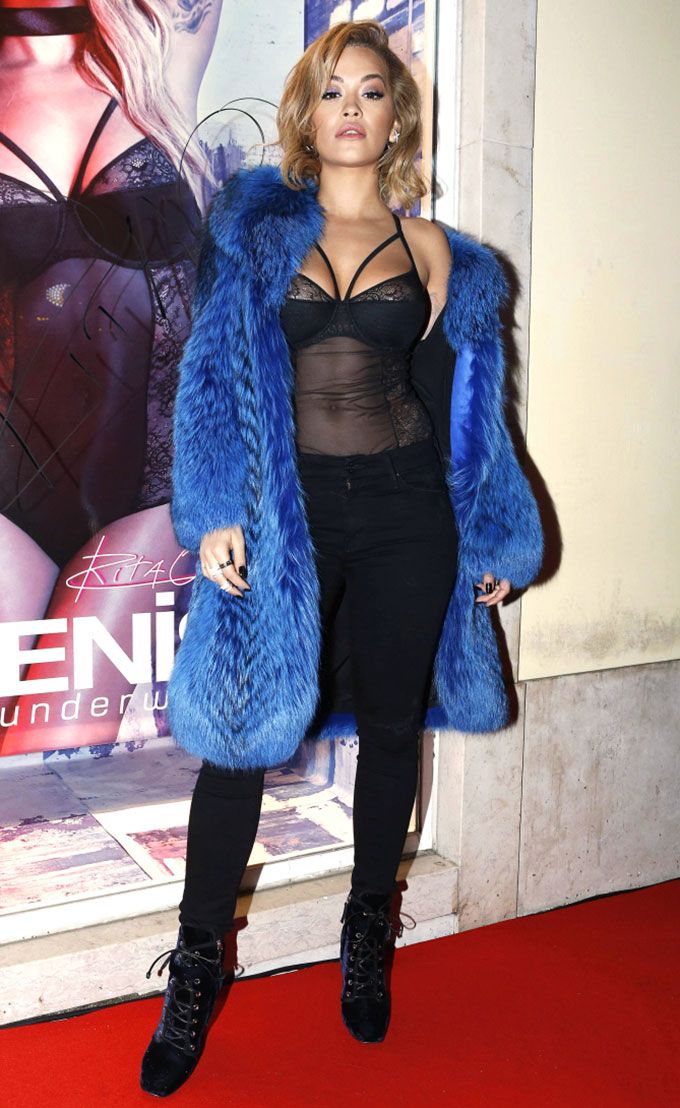 When she stared us down in ebony ensemble.
When she showed up to office in this classy grey BFC.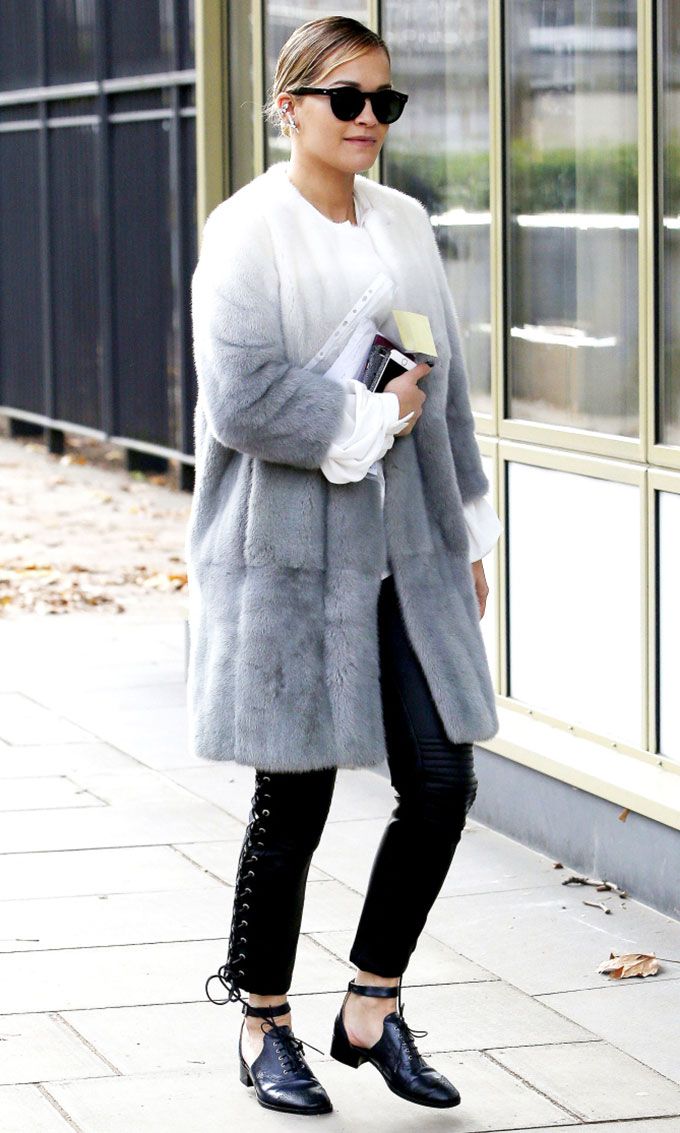 The weather is just right (in most parts of the world) to use this fashion icon and her statement coats as inspo to keep yourselves warm and blushed through the holiday season. We've got only a couple more days to stuff in as much as we can for 2016, so "make it rain" boys and girls!
Which coat trend are you adopting this winter – fuzzy, puffy or classy? Tell us in your comments.