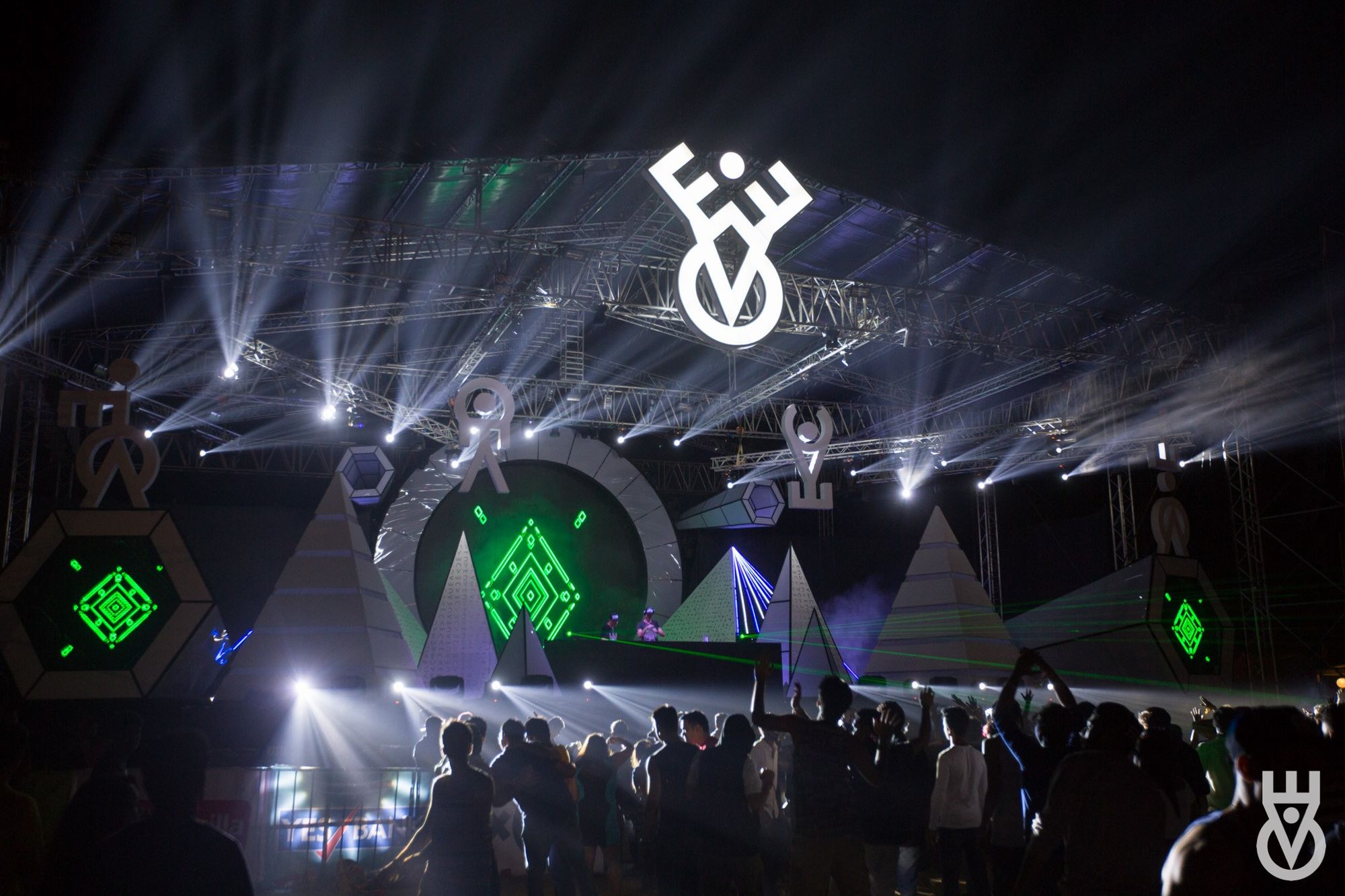 I don't like to make sweeping statements (wait, does that qualify as a sweeping statement?), but after what I experienced on the 17th and 18th of December 2016 at the Absolut Enchanted Valley Carnival (AEVC), in the beautiful Amby Valley, outside of Mumbai, I feel I must say this:
The Indian Music Festival Scene Has Finally Come Of Age!
For a while now, India has home grown some great electronic dance festivals, with lineups comparable to any global festival around the world. But with the new, reimagined version of AEVC, we can now boast a truly inclusive music festival, one that appeals to a wide range of music lovers! And this year, music was just one of the reasons people came, there was so much more on offer!
Here are the 10 things I loved about AEVC 2016 (guaranteed to make you kick yourself if you missed this year's edition, and look forward to the next )!
10. The power of size
I mean, almost 25000 people walked through the gates of India's biggest music festival, and 4500 people camped in over 1800 sold out tents, in what has become Asia's biggest campsite! Beat that!
9. Set the stage on fire…
The magnitude of the festival demanded multiple stages that HAD to give due respect to the artists and the audience who spent good money and deserved the whole experience no matter what their taste in music. The Cosmos, Akva and Terra stages did that phenomenally, with superb sound and design that was second to none!
8. The after party stages
If the last 3 stages I mentioned weren't enough, like every year before, there was the promise of more… and there was deliverance! The official AEVC After Parties were insane to say the least. With two stages, called Pyro and Aero, showcasing a superb lineup of DJ's playing EDM & BDM and Deep House & Techno respectively from midnight to 4 am, AEVC 2016 turned out to be a gift that just kept on giving!
7. Adrenaline shots
As if the music wasn't enough, there were a shit ton of activities to keep everybody entertained pre and post concert – There were the very cool silent parties, a drum circle around a bonfire every night, quad bikes in the day, hover board rides, and the ultimate adrenaline rush – Bungee jumping, right besides the stages! You couldn't complain about a dull moment if you tried!
6. Show me the booooooze..and the Culinarium if you please.
One of the biggest issues at festivals is usually the wait in line for the drinks at the bar, which was a non issue here. There were enough bars spread across the length and breadth of the concert area, and even a bottle bar at the Enchanted Village for the 'residents'!
Obviously a tribe needs food, and not just any food, real wholesome chow that feeds your mind as much as your body when you're out there dancing up a storm all day! AEVC had it covered. There were more cuisines than you find in little towns in India, Indian, Chinese, Mexican, Continental, Fast Food…the works!
5. The mother of all sleepovers…
1800 tents, 4500 people camping! Should be a 'Nuff Said moment, no?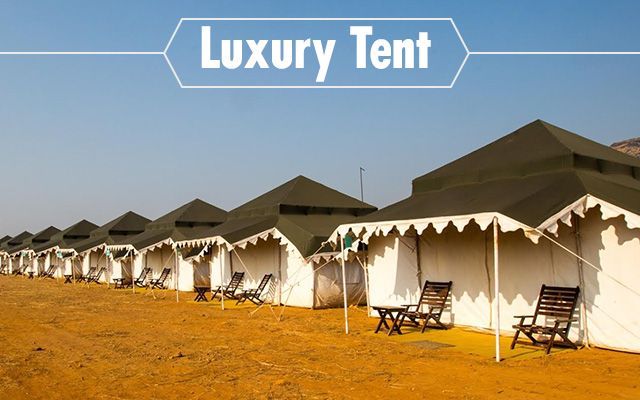 The luxury tent was a 4 man air conditioned room with proper beds, and a bathroom!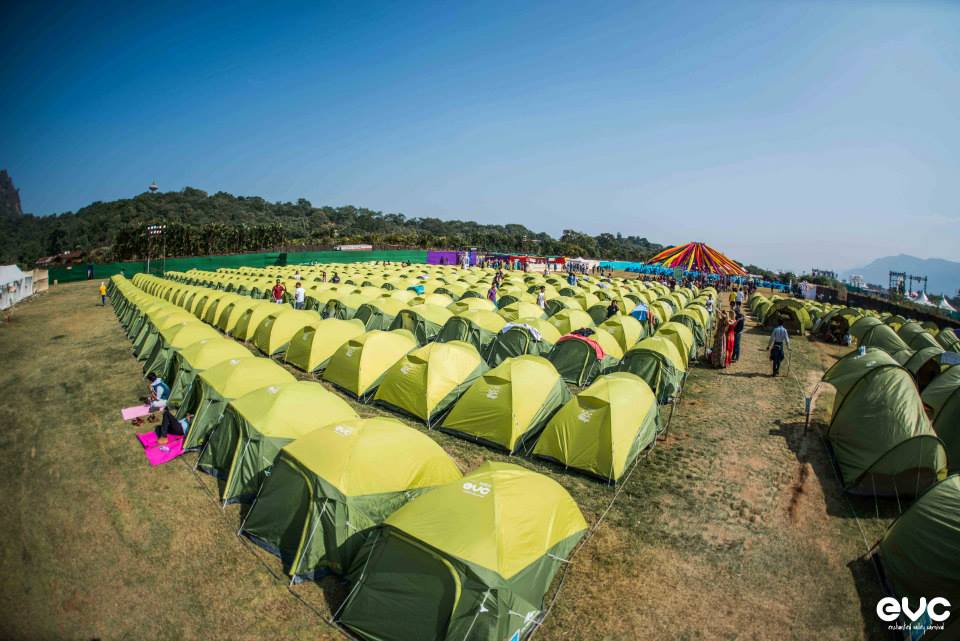 4. Multi-Genre Magic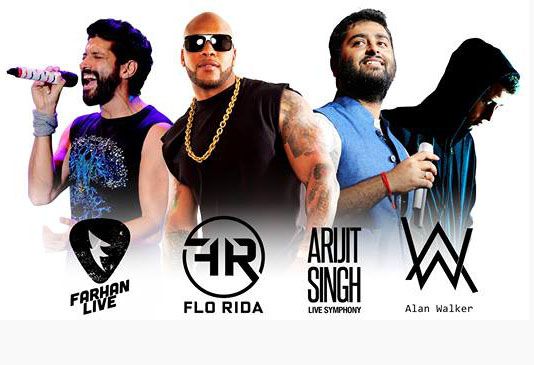 And of course, what it was ALL about…the music! EVC is now the only music festival in India to play everything from electronic music to live genres across International Pop, Bollywood, EDM, Techno, Fusion and Indie, along with experimental music. In the words of Devraj Sanyal, CEO of EVC and Universal Music Group, "EVC aims to be the Glastonbury of South Asia".
I don't doubt him for a second. After all, they had everyone from Alan Walker, Flo Rida, Farhan Akhtar, Arijit Singh, Jeremy Olander, Blasterjaxx and a whole slew of amazing Indian and International artists like Mojojojo, Anish Sood, The Unknown, One & One, Hard Candies, Candice Redding, The Force – Shaan/Joshi/Sartek (who btw are incredible, and they actually got the crowd to do the Mannequin Challenge), Ankur Sood, Arsh vs Folic State, Maulik, Diatonik, , Hot Since 82 and the amazing Chris Liebing, all of whom blew our minds!
3. When the club couldn't handle Flo Ridaaa!
To say he killed it would be an injustice to him! Watching him rock the crowd, hit song after hit song, (and he's had so damn many of them), is when you realize why he's a platinum record selling artist! His backup dancers kept driving the energy, and he kept belting 'em out. There were also a bunch of young girls who he pulled from the crowd who got to "get low low low" with him, which will undoubtedly be the highlight of their year!
Prelude to the end
Before I get to the last two things I loved at AEVC, let me say this: I think the best thing that happened to every single festival goer at AEVC was the fact that Alan Walker missed his flight and got delayed!
Let me explain: On day 2, the titans were clashing in their gig timings – Arijit Singh at 8:00 pm and Alan Walker at 8:30 pm. Now this was sure to split the crowd, many of whom would've loved to hear both! And then the music Gods smiled down upon us all, and Alan Walker made it just as Arijit Singh sang his last song of the night….and the rest, is history!
2. Nashe Si Chad Gayi for Arijit Singh
The Indian film industry has produced amazing singers in it's 100+ year history, some of whom became immortalized in the hearts and minds of their generations, and long after as well. Arijit Singh is undoubtedly a legend in the making. You could tell from the thousands of people that thronged the venue on Day 2 that he was the main attraction, and he nailed it, along with his orchestra. The crowd swayed as he sang, jumped and danced when he did his dance numbers and sang along to his romantic songs, mesmerised by the depth and soul in his voice. There couldn't have been a better artist to kick off the Bollywood Stage at EVC!
1. Before it all Faded…Alan Walker
Whether you've been to music festivals before or not, you want an experience like EVC to end in a blaze of glory. And let me tell you, Alan Walker was f*****g epic! I'll let the music speak for itself…
And to top it off, I raged it with the best crew ever!
The Enchanted Valley Carnival 2016 will be etched in the memories of everyone that was present, and will forever be a date saved in my annual calendar. Have you marked yours?
For more of my escapades, celeb interviews and inside scoop on all things luxury, lifestyle and nightlife, follow me on @kingofclubsIn on Instagram, Twitter, Facebook and Snapchat!