Arguably the most handsome guy in Bollywood, Aditya Roy Kapur's dress sense has not always been as sharp as his features. While he showed flashes of brilliance every now and then, by and large it was nothing to rave about. He must have had a style eureka moment 2-3 months ago 'cos he is looking well snappy these days as he does the rounds for OK Jaanu. His blueprint appears to be to take elements from streetwear and temper them for a wholesome yet decidedly trendy wardrobe — and here are 7 instances in which we thought he struck gold.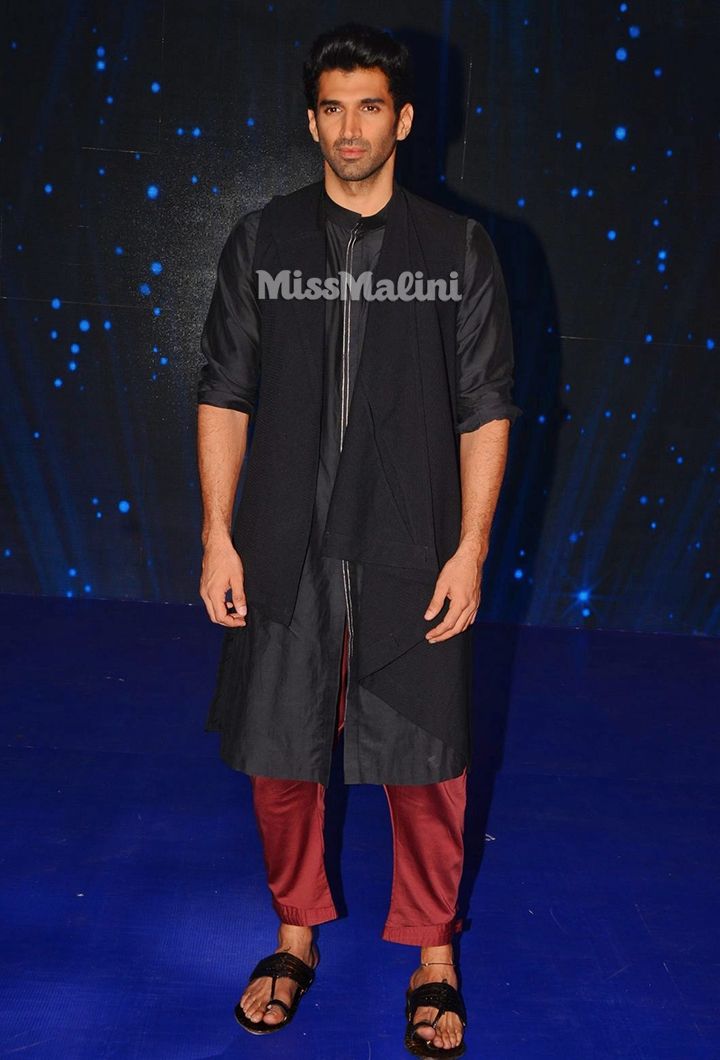 Trust Aditya to soften the hard edges of Antar-Agni's designs and make them seemly enough for a boy-next-door.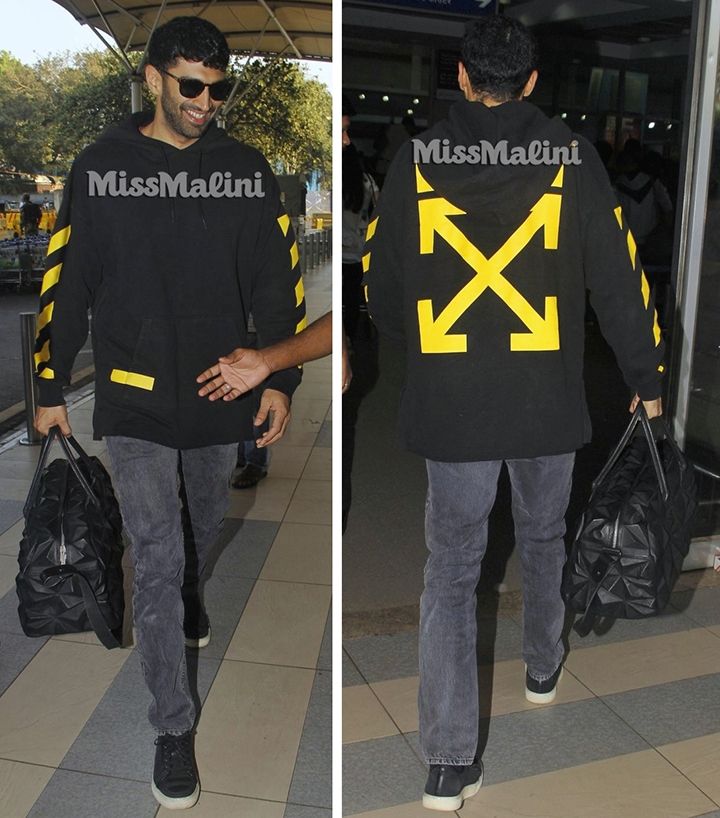 We have seen a handful of Bollywood hunks don OFF-WHITE c/o VIRGIL ABLOH™, the current go-to label to get the Cool Teen™ style, but none wore it with as much sprezzatura as Aditya. He just looked so cool in that oversized hooded sweatshirt as he arrived at the Mumbai airport recently to catch a flight to chilly Chandigarh.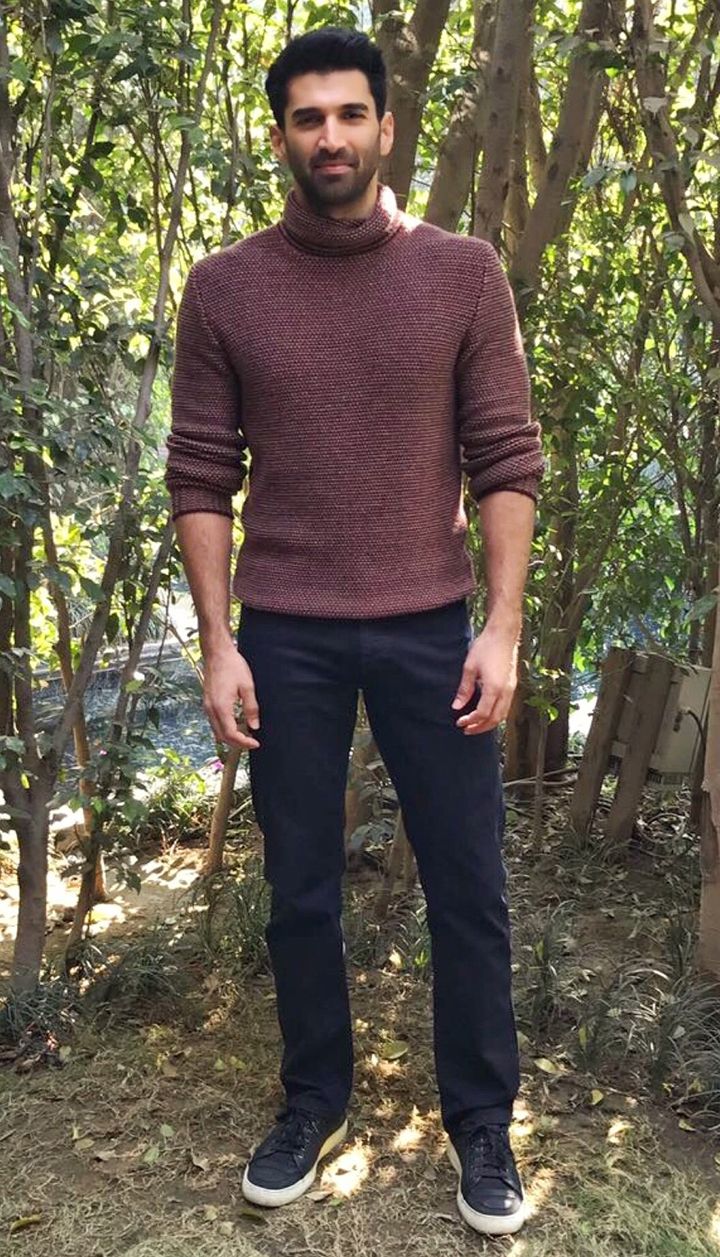 But it's not just in edgy threads that Aditya looks at home in. For OK Jaanu promotions in Delhi he sported a burgundy hand-knit patterned roll-neck jumper, a pair of slim black denims (both from Ermenegildo Zegna's Autumn/Winter'16 collection) and Alejandro Ingelmo 'Tron' hi-tops and looked suitably elegant.
Black seems to be his preferred colour of late, and while at it, he showed that a monochromatic outfit need not be boring. Throw in an unusual piece, like this sweatshirt with off-centre zip placement from fashion-forward label Lost & Found Ria Dunn, and your otherwise stark ensemble right away has some visual intrigue.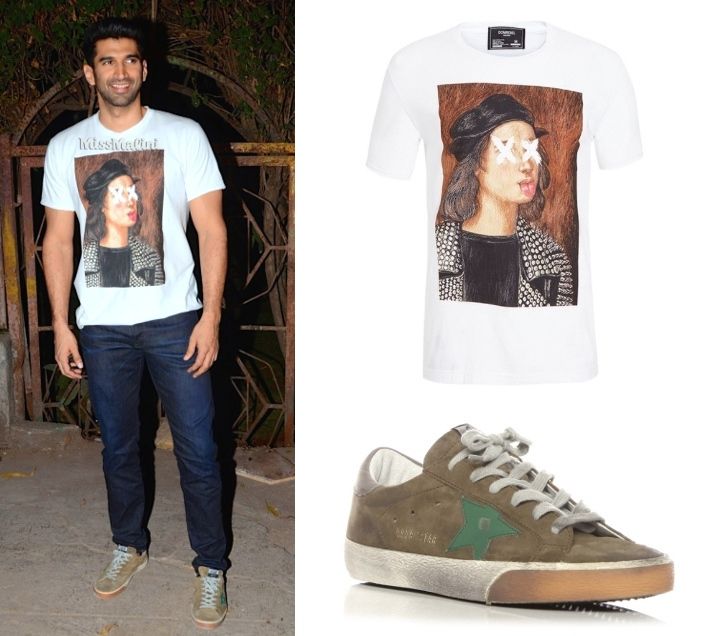 Loved this look from head-to-toe! And the reason being, it accentuated all of Aditya's best features: his slim build, towering height, boyish looks and easy disposition. This is exactly how a spirited up-and-coming actor should be dressing to move his career through the gears.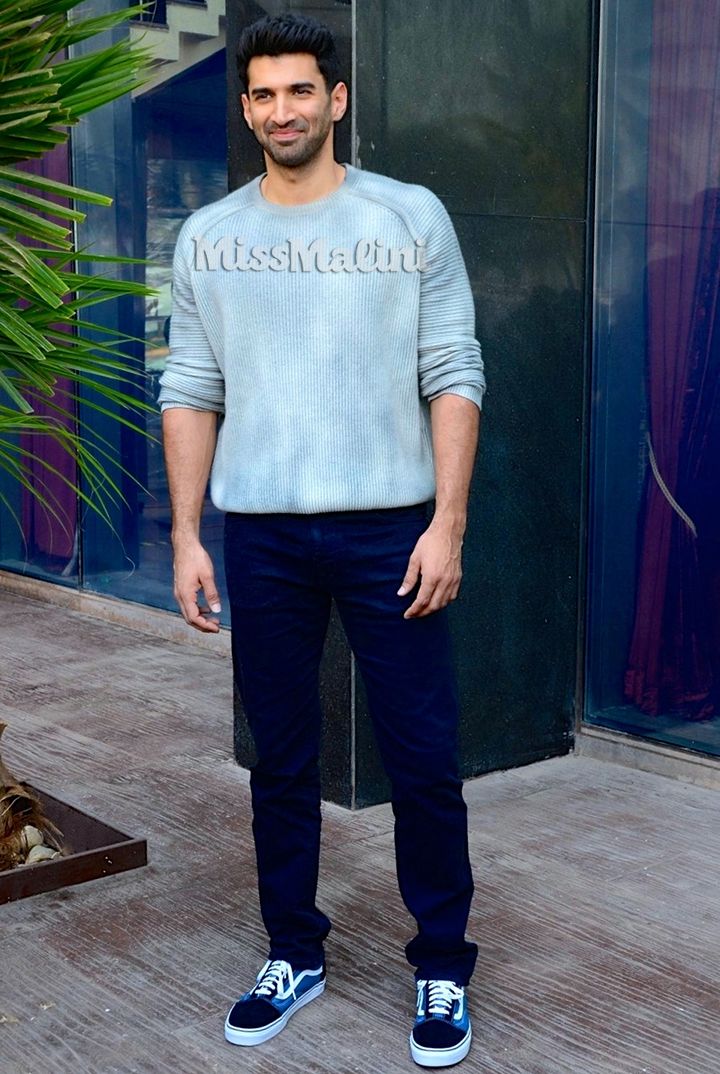 Shoes are the absolute building blocks upon which an outfit is based and it's heartening to see that such a tidy look was centred on a pair of affordable sneakers. (It's not just luxe sneakers that he relies on — hurray!) We love how several different intensities of the central shade was used here to create an overall effect of depth and subtlety.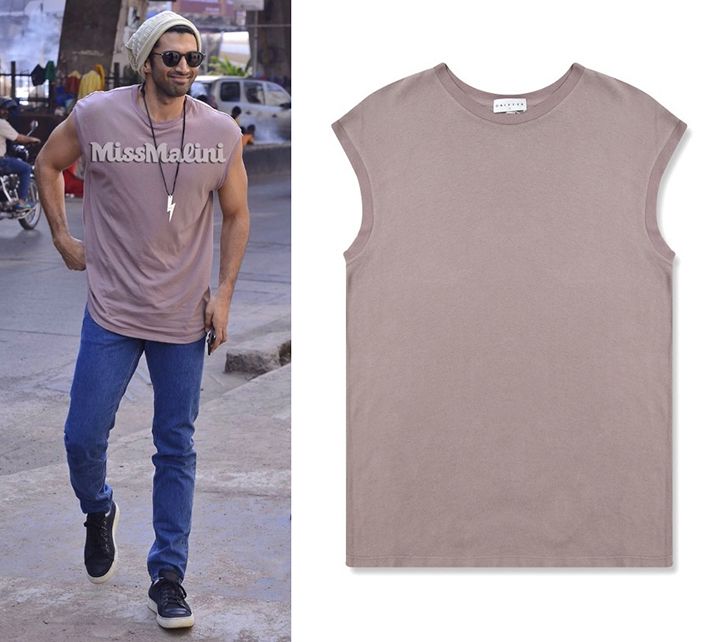 But nothing captured Aditya's newfound rakish voice better than his get-up during OK Jaanu promotional trail to Radio Mirchi HQs. Clad in a dusty pink roomy muscle top from Californian label Drifter, slim-fitting blue jeans from Patrik Ervell, Alejandro Ingelmo 'Tron' hi-top sneakers, a beanie, Ray Ban shades and a 'Lightning Bolt' pendant from Neil Barrett, he looked so cool he could freeze us by the mere sight of his. Our favourite look of his, both onscreen and offscreen.
And here are the other looks of Aditya from the OK Jaanu promotion trail, all of which were styled by Vainglorious.
Belstaff jacket + Dsquared2 Geisha print T-shirt, G-Star RAW jeans and Johnston Murphy 'Karnes' alpine boots (Photo courtesy | Vainglorious)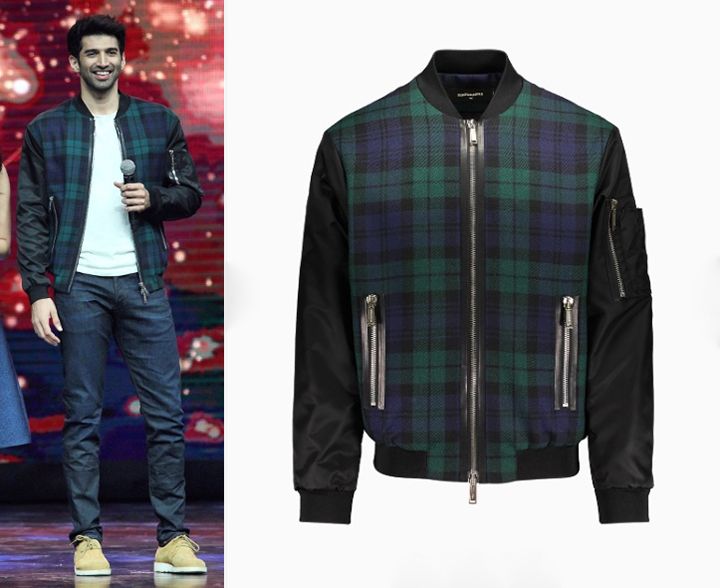 Dsquared2 'Scottish Check' bomber jacket + G-Star RAW denims + APC shoes (Photo courtesy | Vainglorious)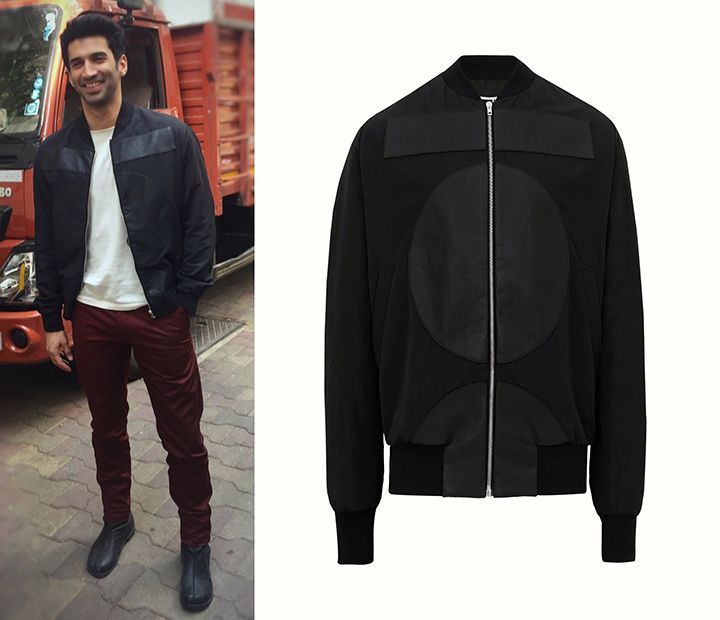 McQ by Alexander McQueen 'Circle' bomber jacket + G-Star RAW trousers + Peter Non boots (Photo courtesy | Vainglorious)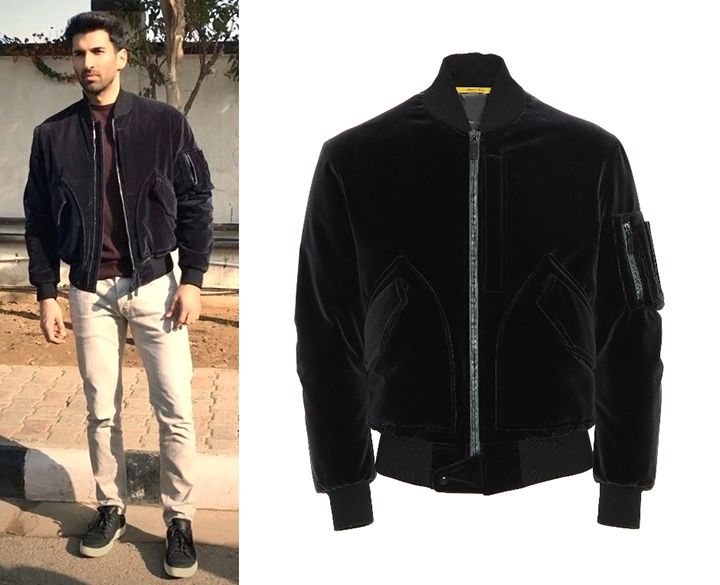 Canali A/W'16 black velvet bomber jacket + Ermenegildo Zegna sweater + Alejandro Ingelmo 'Tron' sneakers (Photo courtesy | Vainglorious)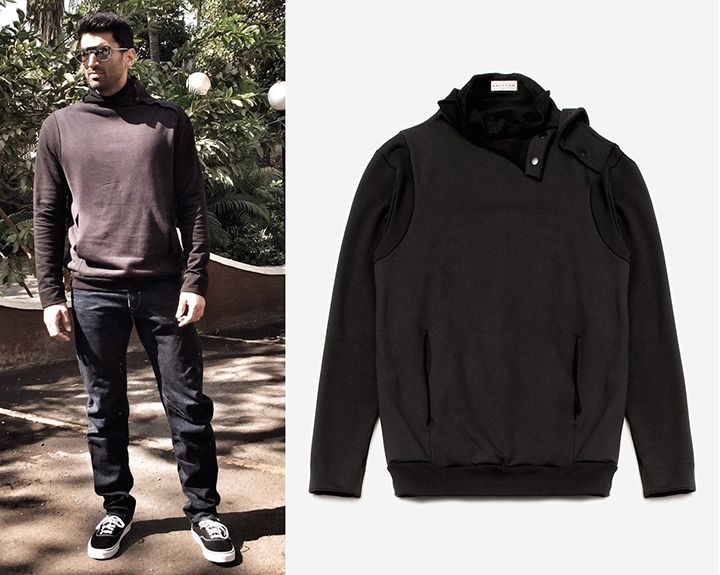 Drifter 'Ademar' pullover + Vans 'Authentic' sneakers (Photo courtesy | Vainglorious)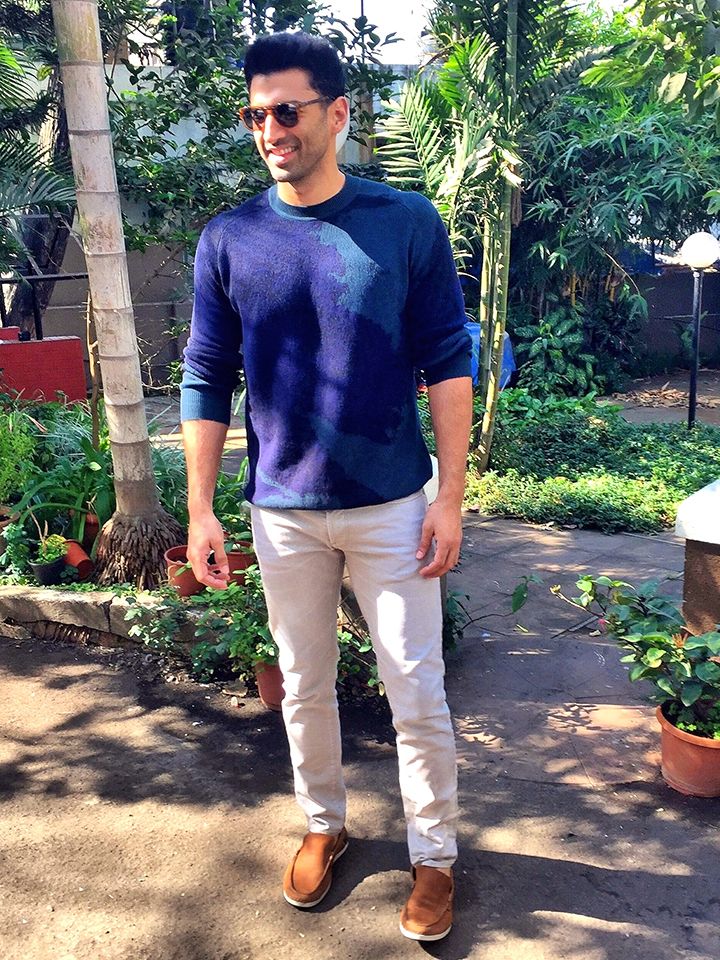 ddugoff sweater (Photo courtesy | Vainglorious)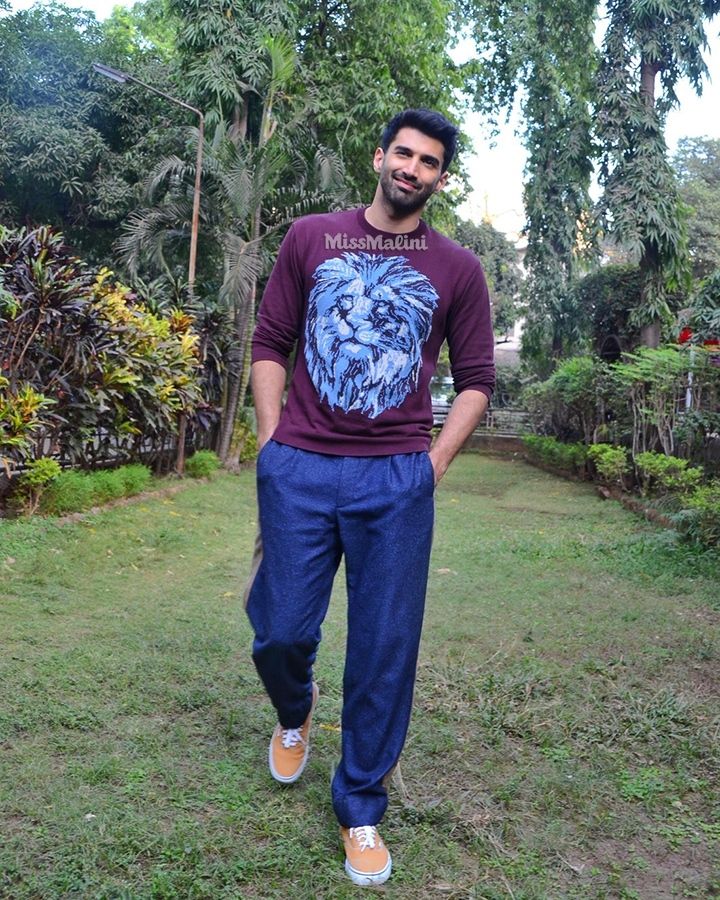 Roberto Cavalli 'Lion Inlay' sweater + ddugoff trousers + Vans 'Authentic' sneakers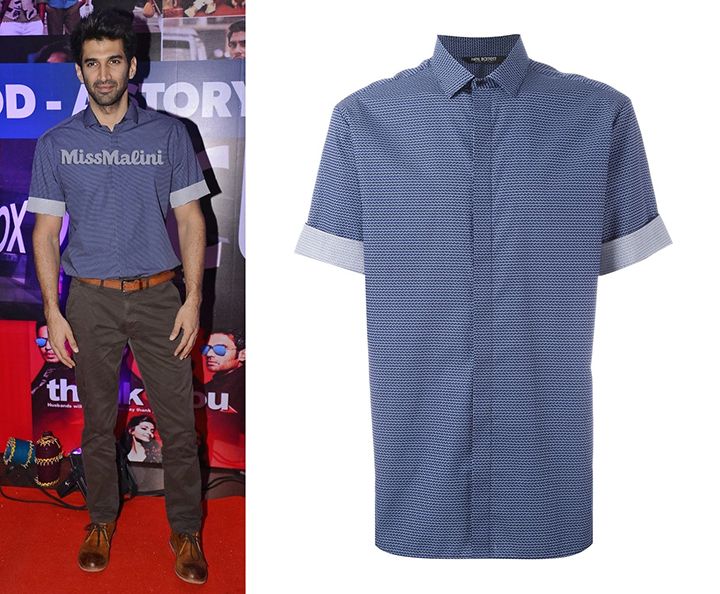 Neil Barrett micro zigzag print short-sleeve shirt + Kenneth Cole trousers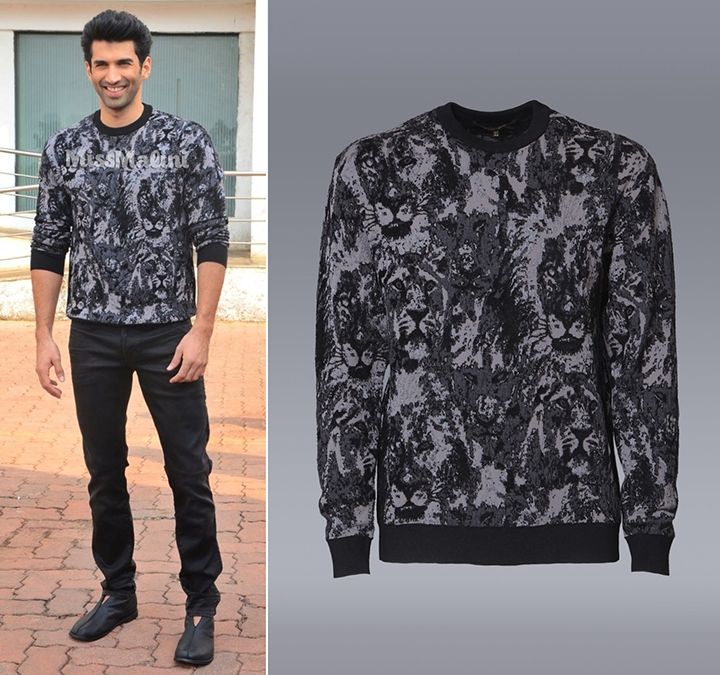 Roberto Cavalli 'Leo Camouflage' sweater + G-Star RAW denims + Peter Non shoes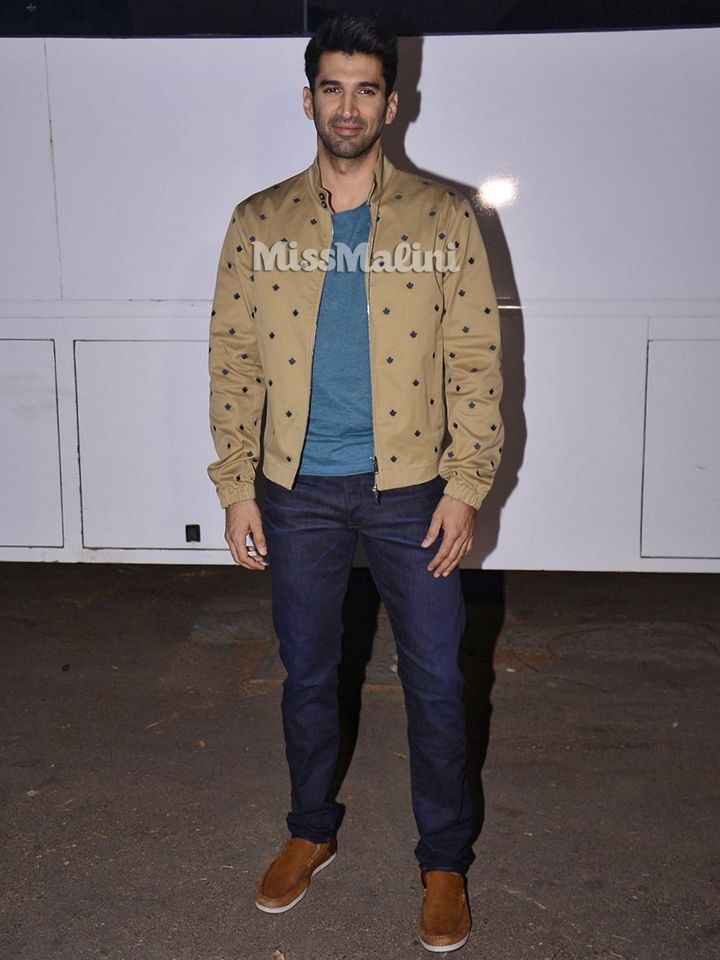 Dsquared2 embroidered maple leaf Harrington jacket + G-Star RAW denims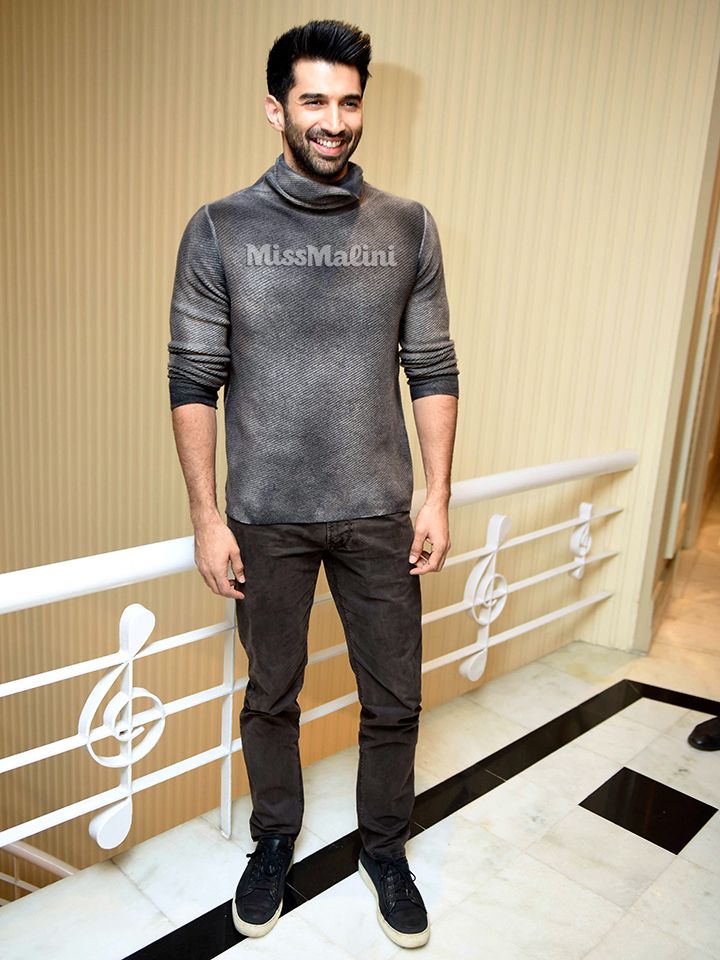 Avant Toi roll-neck sweater + Armani Jeans denims
Lost & Found Ria Dunn grey frayed seam shirt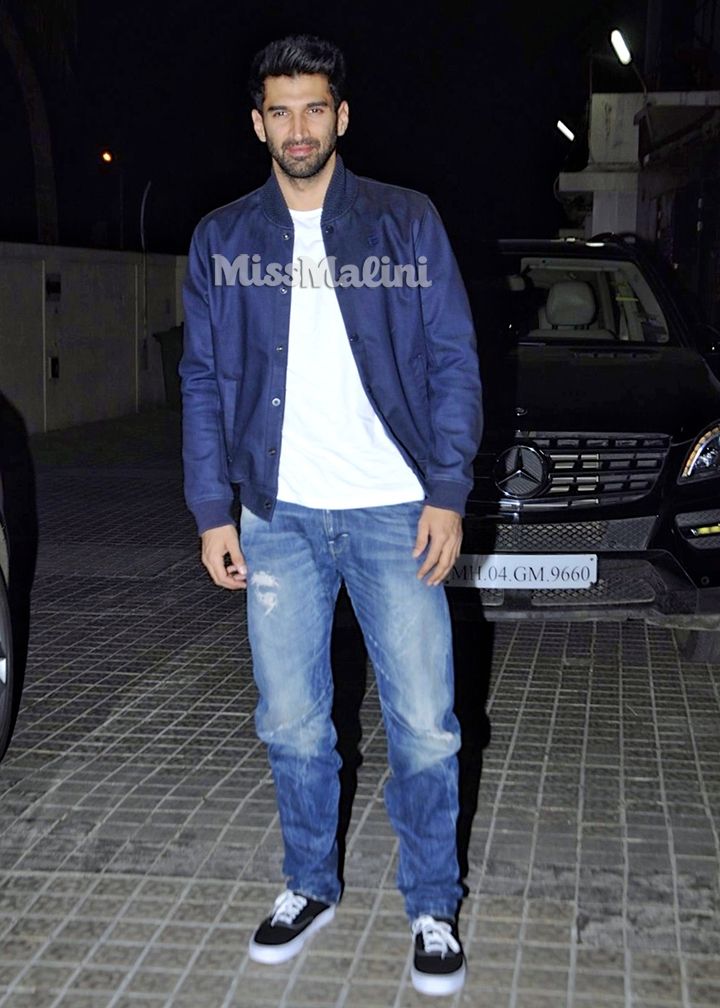 Aditya Roy Kapur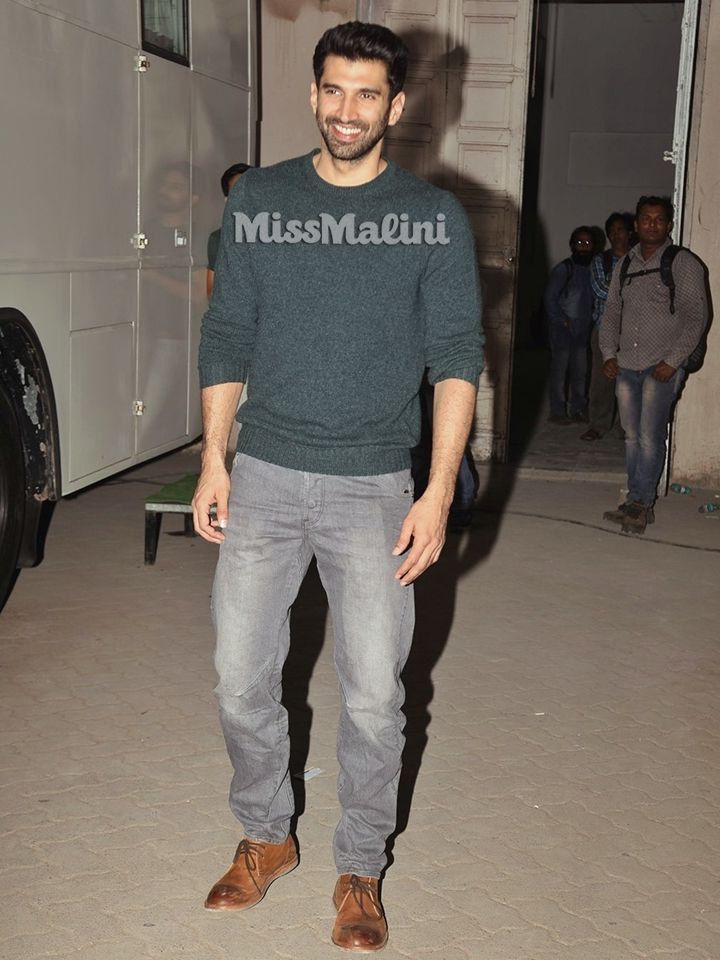 Ermenegildo Zegna sweater + G-Star RAW denims
So, which you was your favourite?
Pix: Viral Bhayani for MissMalini
PS. OK Jaanu releases tomorrow — you know what to do, right?