New trends seem to be emerging every now and then. While some art is wearable, there also is art that isn't always applicable in our day to day life.  At Lakme Fashion Week SR17, we spotted a few fabricated beauty looks that caught our attention.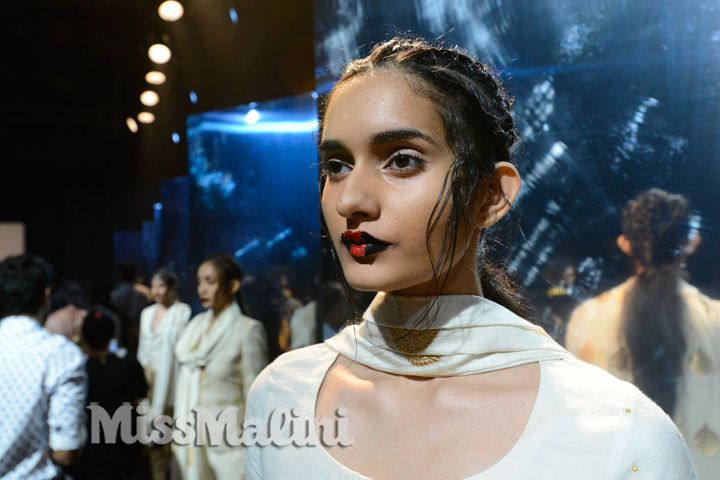 For Nandini Baruva's show we spotted fabric appliqued lips that looked super cool. We loved how it looked on the ramp. And how cool would it be if it was featured in an editorial shoot?! But wearing fabric on your lips would be a constant problem to talk, eat and do the usual. So, for obvious reasons, it's not the most wearable trend. But we loved the creativity behind it.
We also spotted strips of fabric braided in with hair that was put up in top knots for the Artisans Of Kutch show on day 2. Those hints of print with hair created quite an illusion with such a simple technique. This style was definitely quite unique and we can't wait to wear the trend soon!
Share your views on these quirky trends by commenting below.