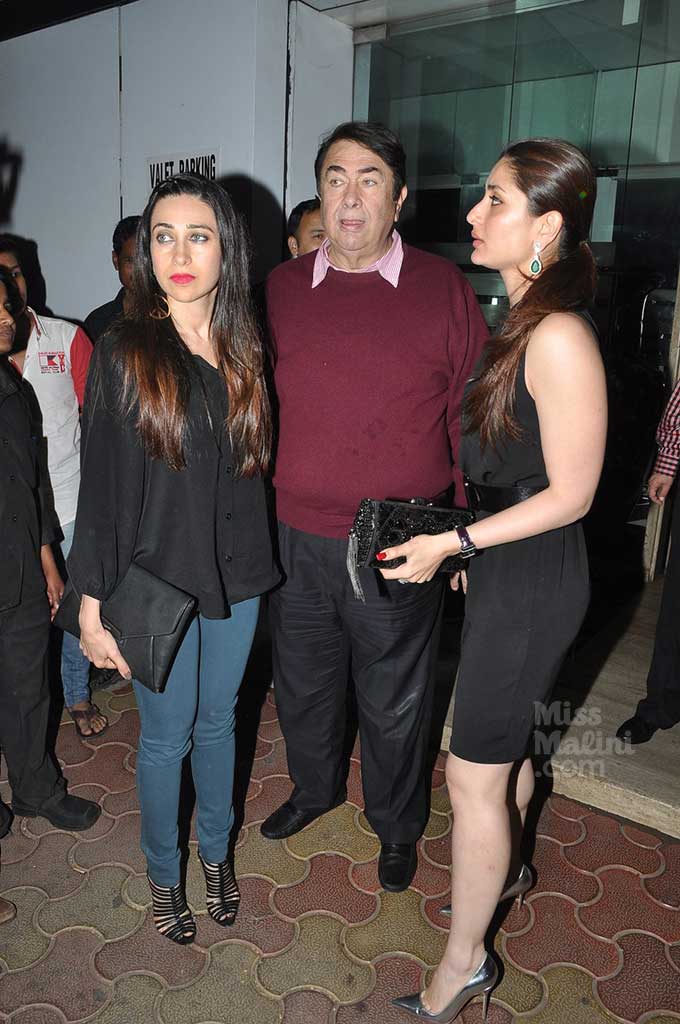 Karisma Kapoor and Kareena Kapoor's father Randhir Kapoor turned 70 yesterday, and of course, it had to be celebrated in great style! The man's brother Rishi Kapoor is known to not mince his words and often speaks his mind on Twitter. This seems like a trait that runs in the family because Randhir is just like that.
In an interview with Deccan Chronicle, he opened up on what they talk about at the infamous Kapoor parties. Here's what he said.
Booze, women, sex, dirty jokes… what else?… We don't sulk and cry on each other's shoulders. We don't do any bitching or back-biting about other people in the fraternity. We're not even concerned about what anyone else is doing in life. We're so busy among ourselves – too busy to bother about others.
He also added,
We're like the stock exchange – we know everything that's happening in the family. Since our kids are in the same profession, we all know how they're placed. As a joke, maybe, we discuss their girlfriends, boyfriends, marriage etc, but not with an intention of interfering.
Haha. The family that gossips together, stays together!